Introducing Mount Allison's ninth Chancellor — Lynn Loewen ('82)
Lynn Loewen almost did not come to Mount Allison. She planned to pursue music education elsewhere in Atlantic Canada, but just weeks before she was to leave her home in Newfoundland, she changed her mind.
"I decided Mount Allison was the place for me," she says. "It is a decision I have never regretted."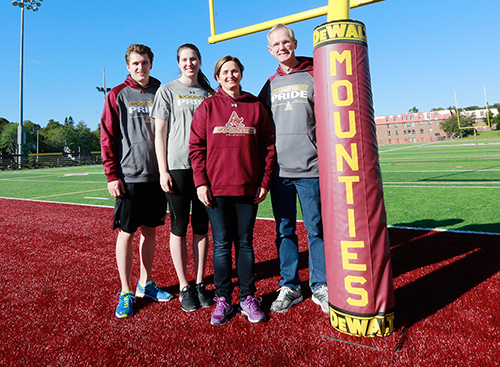 Mount Allison has become a family tradition. Her father's brothers Raymond ('53) and Gordon ('60) attended Mount Allison. So did her sister-in-law Nancy ('79) and her brother Terry Cater. She met her husband David ('82) at Mount Allison and two of their children recently crossed the stage at Convocation Hall — Jeffrey ('16) and Allison ('17).
Transferring from Music to Commerce in her second year, Loewen graduated with a Bachelor of Commerce in 1982. But, in many ways, this was just the beginning of her connection to the University.
"Mount A has done much for me and my family," she says. "It has had a strong influence and has been a significant part of my life."
In 1997, she was asked by former chancellor and Centre for the Arts namesake, the late Purdy Crawford ('52), to join the University's Board of Regents. She served on the Board for 11 years, including eight years on the Executive Committee and a two-year term as chair. She was also a member of the Ron Joyce Centre for Business Studies Advisory Board.
Loewen believes as an alumna it is important to say 'yes' when asked to participate. So when she was selected by the Board of Regents Search Committee to be Mount Allison's ninth Chancellor, the answer was easy.
"We all work together to help provide the best experience for our students," she says. "I am delighted and honoured to have been asked to take on this role."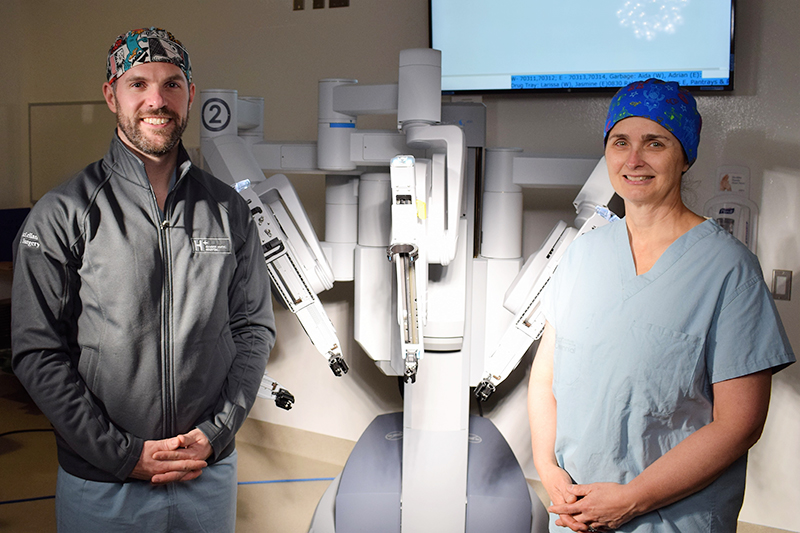 A fellow chartered accountant, Loewen has worked with Air Nova (now Air Canada Jazz), in various executive roles with Bell Canada Enterprises (BCE), and is currently the President of Minogue Medical in Montreal — leading a team that brings innovative technology to the Canadian healthcare system. She also serves on the board of Emera Inc., an energy and services company based in Halifax, NS.
"One of the things I have found during my career is that you never know where you will run into someone with a Mount Allison connection," she says.
Of everything Mount Allison has provided her, she says lifelong friendships and a strong support network sit at the top of the list. Some people she sees on a regular basis, others only during Reunion years, but the bond remains strong.
"From the friends I knew at Mount A when I was a student, to those I have met through my involvement with the University, I have developed some terrific friendships that have provided support to me both personally and professionally," she says.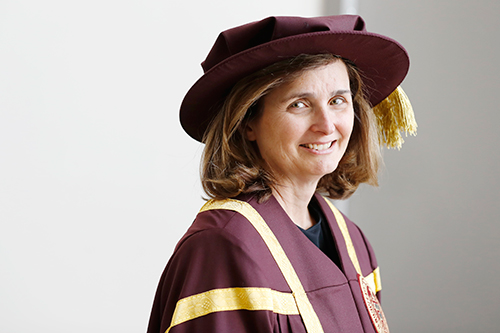 As the ceremonial head of the University, appointed by the Board of Regents, the Chancellor confers all degrees at Convocation, sits on the Board's Executive Committee, and performs other duties delegated by the Board. Loewen will serve a four-year term, which began Jan. 1, 2018.
She would also like one of her main focuses during her tenure as Chancellor to be promoting and encouraging the importance of students' physical and mental health.
"Being a primarily undergraduate university, the student experience is a key aspect of Mount Allison," she says. "The physical and mental well-being of students has been recognized as an important component of that experience and Mount Allison has taken steps to add more programs and facilities to support that."
She's also looking forward to reconnecting with the Mount Allison and Sackville communities and being a part of Convocation.
"It will be exciting to be part of such an important day in our graduates' lives as they complete one chapter and move on to the next," she says.
---
Photo captions:
1) New Chancellor Lynn Loewen with Mounties swimmer Geraint Berger (BSc '18) and 2018 Grad Class Vice-President Natasha Kochhar (BA '18) at the Purdy Crawford Centre for the Arts.
2) Lynn Loewen with her husband David ('82) and two of their children who recently crossed the stage at Convocation Hall, Jeffrey ('16) and Allison ('17).
3) Surgeon and Mount Allison alumnus Dr. Steven MacLellan ('02) and President of Minogue Medical Lynn Loewen with the da Vinci Surgical Robot.
4) Chancellor Lynn Loewen
---
University Chancellors — Volunteers at the Helm
The role of University Chancellor was established at Mount Allison in 1960. The University has enjoyed the service of a long line of notable individuals, who have gone above and beyond the call of duty as Allisonians.
1960-68 — Ralph Pickard Bell (1907, LLD '44)
1968-77 — Harold Crabtree (LLD '63)
1977-85 — Angus MacQueen ('33, LLD '59)
1986-94 — Margaret Norrie McCain ('54, LLD '95)
1995-2000 — Purdy Crawford ('52, LLD '91)
2001-2005 — Jim Keith (LLD '10)
2005-2009 — John Bragg ('62, LLD '93)
2010-2017 — Peter Mansbridge (LLD '99)
2018 — Lynn Loewen ('82)