The sound (engineer) of music
Award-winning sound engineer John D.S. Adams' ('87) finds home for his career in rural Nova Scotia
Growing up in Sackville, NB, the son of Mount Allison Chemistry Professor Dr. Ken Adams, choosing Mount Allison seemed natural for John D.S. Adams. When on campus as a child, he spent his time either in the chemistry building or at the music conservatory, so when he finished high school it was an easy transition.
"My natural inclination was chemistry and the sciences because that is what I was exposed to and that was very exciting to me at the time," he says.
Two years into a three-year degree in biochemistry, he travelled to Botswana where his sister Alayne was volunteering. He reconnected with his sister, climbed Mount Kilimanjaro, and by the end of his trip realized that a career in the sciences was not what he wanted. When he returned home, he finished his BSc at Mount Allison and enrolled in additional courses in physics and electrical engineering in preparation for a technically-focused Master's of Music in Sound Recording at McGill.
"Undergraduate degrees are very important," he says. "It's a time to meet people and discover what you want to do."
After completing an intensive four years at McGill, he was prepared for a career as a studio engineer. He got a call from John Cage, the music director of a modern dance company in New York City. Within a month he was hired to work in live sound production for the musicians who travelled with the company. Fresh out of graduate school, he toured all over Europe and Asia.
"I had never dreamed of doing that, but it was an incredible opportunity," he says. " I was working with pioneers of their art and that very much influences how I record music today."
After five years in New York, he and his wife Erin — a classically trained percussionist — decided to move back to Canada, where Adams worked in sound and post-production in TV and film in Toronto while trying to get his own business off the ground. Eleven years later, after the birth of their second child, they moved on to Banff where Adams became the senior recording engineer for the Banff Centre for Arts and Creativity.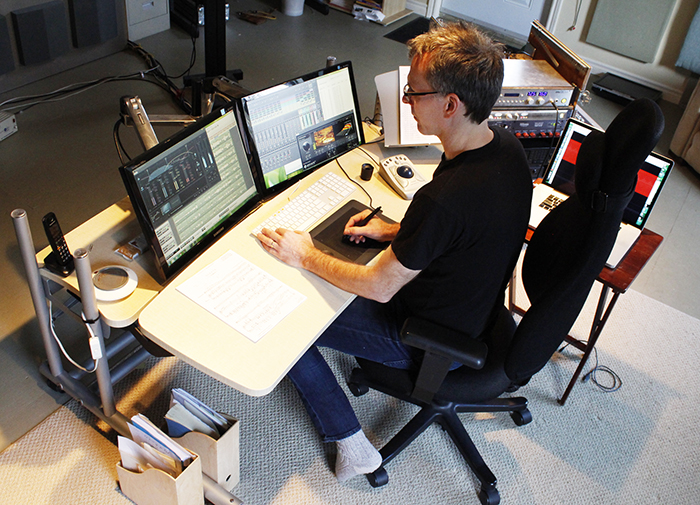 After a few years, he started his own business up again and had a light bulb moment.
"I realized that I could work from anywhere and didn't need to be in an urban centre," he says. "My experience was enough for people to hire me, no matter where I lived."
With that, he felt a pull to return home to the Maritimes to raise his family and has now settled in the south shore village of Mahone Bay, NS.
"We have a great quality of life and our careers haven't suffered for it," he says. "They have developed and grown and new opportunities continue to find us even in small town rural Nova Scotia."
Throughout his career, Adams' recordings have been nominated for 17 JUNO awards and have won four times.
"As an entrepreneur and business person, what it really means is publicity more than anything else," he says. "It is an honour and often the categories are judged by a peer-based jury. It feels nice when peers listen and recognize quality and award it something."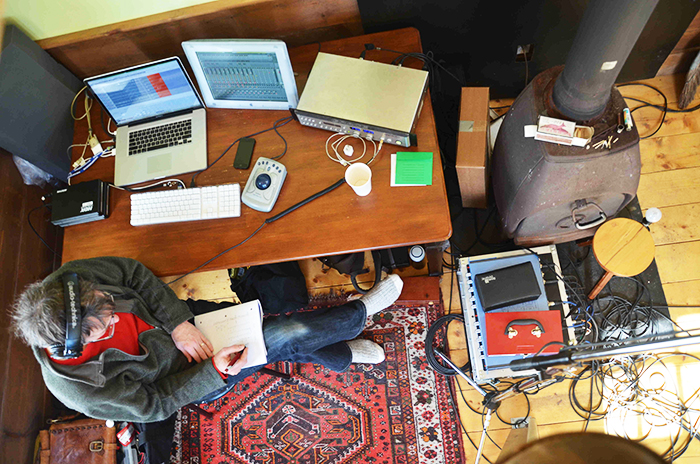 Adams says his degree in science from Mount Allison still plays an important role in his career.
"Most of what I do now is produce and record music projects," he says. "A large part of owning your own company and working in a technology-based industry is problem solving. Studying science at Mount A gave me that skill set."
Adams says being an audio professional in Canada means you can't be too specialized. While the bulk of his work involves producing and engineering music recordings, he also does sound design for theatre, dance, and multidisciplinary art.
Music-making is also a big part of his creative life. During his time in New York he was was given the opportunity to express himself musically with electronic instruments. As a musician and score interpreter, he has performed in Europe and across Canada and the U.S.
"It has opened up a whole other pathway that I didn't know I would ever have in my life again. It is critically important in the creative expression part of my life," he says.
---
Find out more about Adams' studio Stonehouse Sound at http://www.stonehousesound.com/