Chris Lumsden ('90) helps reinvigorate his hometown with creation of popular folk festival — Stan Fest
Chris Lumsden grew up in Canso on the northeastern tip of mainland Nova Scotia — current population, just over 800. There was one road in and one road out. It was a community formerly sustained by a fish plant, which is now an empty lot.
"People were very self-sufficient and if you wanted something you had to put it there yourself," says Lumsden.
After Mount Allison, Lumsden pursued a Bachelor of Education at Acadia, a master's in student services at Mount St. Vincent, and a Master of Education at StFX.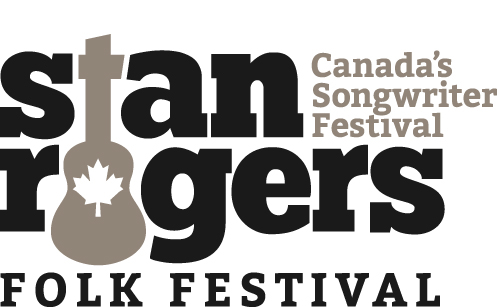 In the mid-'90s he owned his own business in Canso and it was at that time he, his brother-in-law Troy Greencorn, and a few other community members created what has become a vital spark for the Guysborough County town — a three-day folk festival named the Stan Rogers Folk Festival.
StanFest, as it is affectionately called, is a tribute to the music and career of late Canadian folk musician and songwriter Stan Rogers, whose family roots were in Canso.
"We were looking for ways to diversify an economy," Lumsden says. "We actually met with Ariel Rogers, Stan's wife, to propose the idea and to our delight she was interested."
Lumsden says the first year was a huge deal.
"It was an entirely different format for this slice of Earth," he says. "There were five stages throughout the day with performers chipping in on each other's songs and then the nighttime stages. It was not commonplace."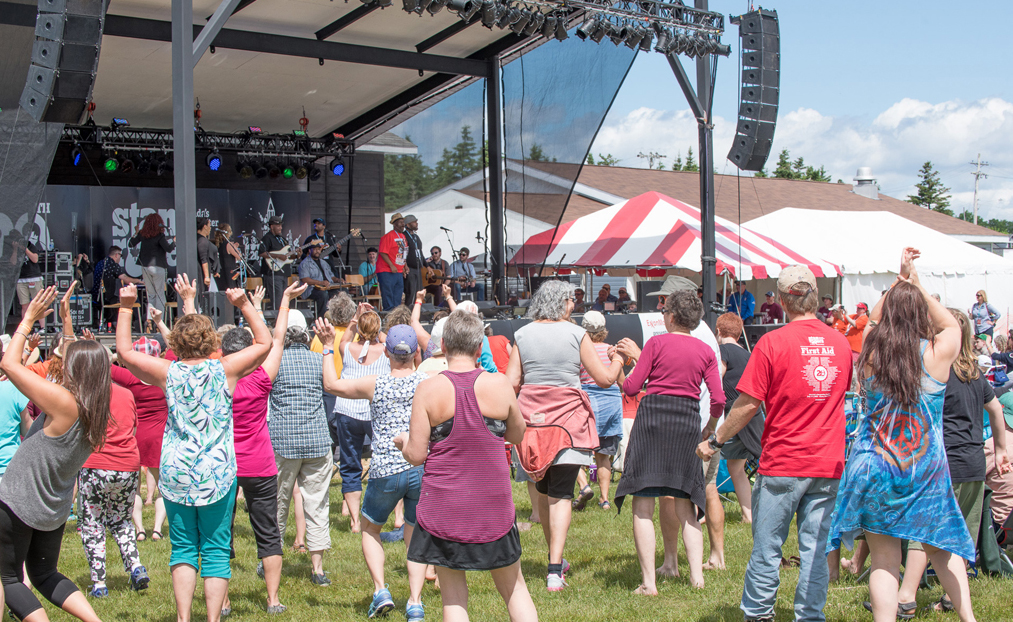 Now, 20 years on, StanFest draws more than 10,000 people for a long weekend in July and has an economic impact of more than $3.5 million.
Lumsden, now a vice-principal at Dr. J.H. Gillis High School in nearby Antigonish, has been on the Board of Directors since the festival began, but has played every role along the way — from crew member to organizing volunteers and working with security to printing t-shirts and signage, plus everything in between.
"Chris was part of the initial visioning, helping to build the Board and the volunteer structure in those tough first years," says Greencorn, Lumsden's brother-in-law and the artistic director of StanFest. "He is the quiet strength behind the curtains and the stage, with tireless energy and rock-steady integrity, and practicality in his management of all things operational."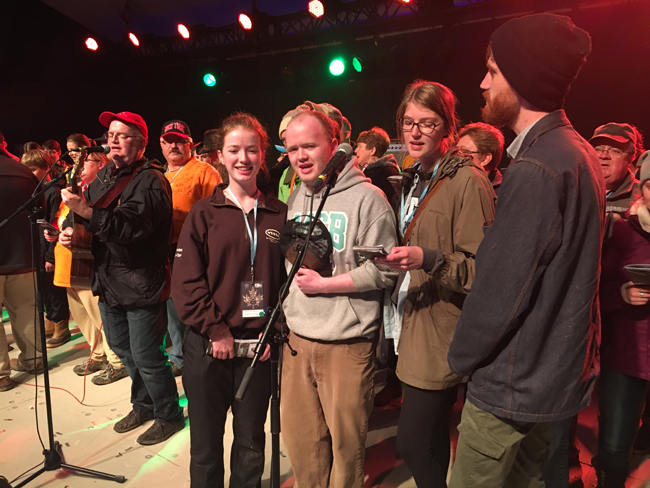 StanFest has a strong family element for Lumsden — his father Buzz, his wife Janie, and his teenage children Peter and Monica are all StanFest volunteers. He says they are all definitely proud of how far the festival has come over the past 20 years, as it is now entrenched in the community.
"Culturally we have exposed eastern Nova Scotia to music from around the world, but I think we have also exposed people around the world to eastern Nova Scotia," he says.
Along with the volunteer base, which has reached more than 500, the infrastructure has also grown. There is now a permanent office, a main stage, concession buildings, and more land for onsite campgrounds.
Lumsden's steadfast volunteer efforts over the past 20 years have not only stimulated a much-needed cash infusion into the former fishing town, but also the mending of a fractured community.
"It has been fun to see people mesh together and build such strong relationships around this festival," he says.
---
Photo captions
1) Chris Lumsden on stage at StanFest (photo credit: Chris Surrette)
2) 20th Anniversary Gospel Show at StanFest 2016 (photo credit: Bruce Dienes)
3) Chris Lumsden, left with guitar, onstage at StanFest with members of his family (photo credit: Jennie Greencorn)