Sister Elaine MacInnes ('44, LLD '98) shares the power of Zen meditation around the world
Sister Elaine MacInnes was born into a musical family in Moncton, NB. Her mother Georgina Ethel Melanson (1910) studied Music at Mount Allison and MacInnes followed in her footsteps, studying violin.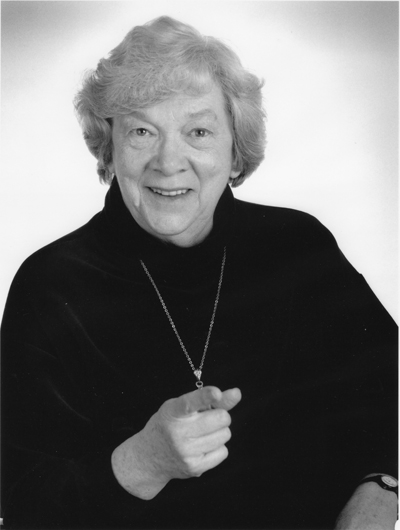 "Mount Allison contributed enormously to my journey," she says. "I enjoyed the Conservatory very much and profited a lot from it."
MacInnes went on to study violin at Juilliard for two years, then taught at the Mount Royal Conservatory of Music in Calgary and performed in the Calgary and Edmonton Symphonies.
She then chose to enter Our Lady's Missionaries in Toronto — a community of Roman Catholic nuns founded in 1949.
"I felt this invitation for my life's purpose and I just knew it would be very worthwhile," she says.
Her first mission was in Japan, where she would find her lifelong work and a home for the next 20 years. In an effort to better understand Japanese culture, she studied Buddhism.
"I was directed to an old German priest whose church was located in Hiroshima where the nuclear bombs fell. He told me if I wanted to know what Japan had to offer me, I should look into meditation," she says.
Soon after, MacInnes visited a Buddhist monastery and began the study of Zen meditation.
"It was very tough," she says. "On retreat, we sat in meditation from 3 a.m. until 10 p.m. every day. The Buddhist nuns would sit for days and days."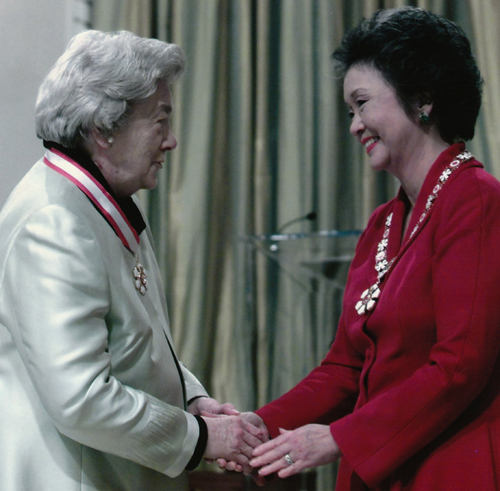 She continued to study under Zen Roshis and began teaching Zen meditation.
Following her time in Japan she went to the Philippines, where she did some of her most notable meditation work with inmates in maximum security prisons.
"Those prisons were notorious and they were tough," she says. "In those days prisoners were just thrown in a room. I think meditation taught them to live in silence and find that there is part of themselves that they can like."
MacInnes says that what Zen meditation has taught her is the ability to enter silence and understand the power of silence.
"You discover something," she says. "The Buddhists say that you discover who you are. It is an experience of your true self. I hope I have been able to show others the value of meditation, of reflection, and of the spiritual powers within."
Now 93, MacInnes is retired in the Our Lady's Missionaries convent in Toronto and is writing her memoir, which she hopes to have published.
---
Photo captions:
1) Sister Elaine leading a meditation in England
2) Sister Elaine MacInnes
3) Sister Elaine receiving the Order of Canada from Governor General Adrienne Clarkson (LLD '03) in 2001