Mount Allison Fine Arts graduate Roberta Jane Taylor (1925) takes talents to New York City and back
Roberta Jane Taylor (1925) was born in Amherst, NS in 1905 and died there in 1990, just days short of her 85th birthday.
In between, she lived a fascinating life that took her to the heart of New York City's burgeoning women's art scene in the 1920s and 1930s and saw her use her artistic abilities to support the Canadian war effort in the 1940s.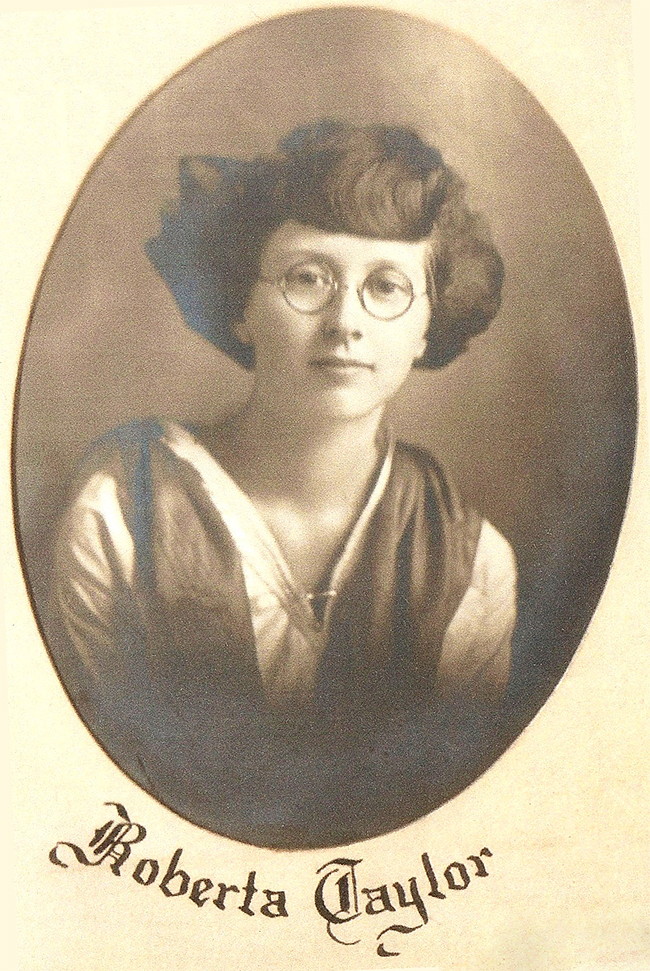 Taylor appears to have had a lonely childhood. Her father died when she was 14 months old and her mother travelled a lot, usually leaving Taylor behind. Taylor graduated from the Cumberland County Academy, posting the highest average in the province of Nova Scotia in Grade 10. After high school she attended the Mount Allison Ladies' College where she again excelled while earning a diploma in Fine Arts. During her first year, her mother developed a mental illness and remained in an institution for nearly two decades.
"After Mount Allison she wanted to go to Paris to study art and there seemed to be quite a fight about it at the time," says Laurie Glenn Norris ('95), a former curator at the Cumberland County Museum in Amherst who has done extensive research on Taylor. "She had a guardian by then and as far as he was concerned, there was no way she was going to Paris, so she went to New York."
Taylor would remain in New York for 15 years — a time she remembered vividly all her life. She continued her education at the New York School of Fine and Applied Arts and the Roerich Museum School and worked as an illustrator. She drew advertisements and designed greeting cards, wallpaper, high-end wrapping paper, and textiles. Glenn Norris says one particular fabric pattern was very popular and Taylor recalled seeing people on the streets of Manhattan wearing dresses made with it.
"Life in New York at that time would have been wonderful," Glenn Norris says. "The big thrill of Roberta's life was having four of her illustrations published in The New Yorker. That was the highlight for illustrators at that time."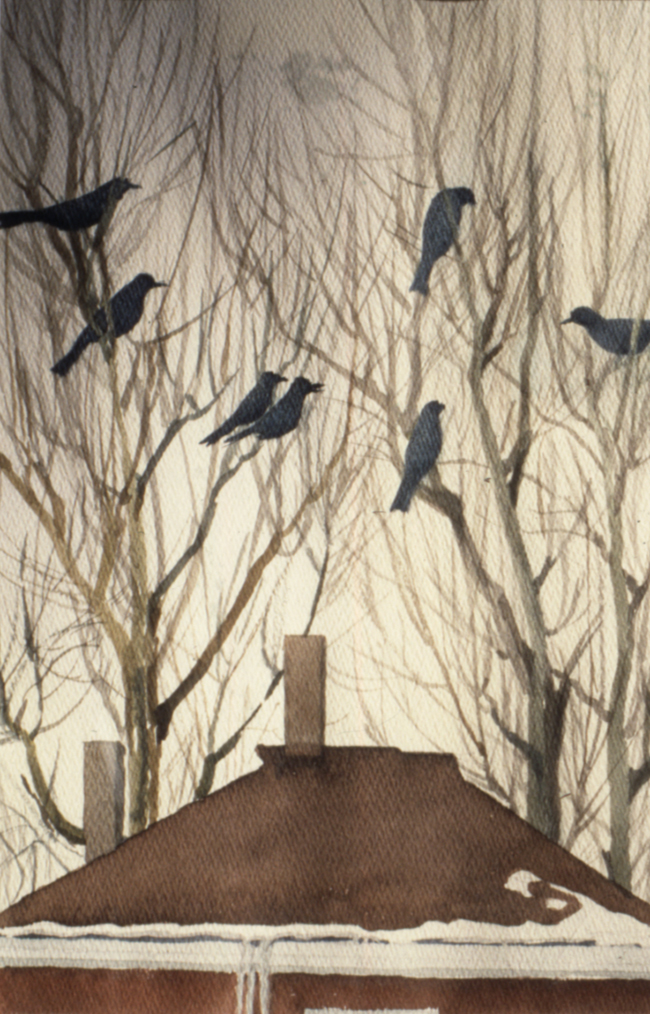 In 1940 Taylor returned to Amherst and was hired by Canadian Car & Foundry — their only female draftsperson. Taylor helped design components for aircraft used in the war effort.
"At first the men laughed at the idea of my doing a job down there," Taylor noted in a 1990 interview. "They laughed at the idea of me being there because I was a woman and then later when we got to know each other they were very kind and very helpful and became good friends."
After the war, Taylor taught at a private girl's school in Compton, QC for two years, then returned to Amherst where she taught art at local schools, worked in a women's clothing shop, and was a member of the Sackville, Amherst, and Maritime Art Associations.
While in New York, Taylor discovered the Christian Science movement and remained an adherent for life. Around 1980, she began losing her eyesight, but because of her religious beliefs would not seek medical treatment and was visually impaired for the last decade of her life, ending her work as an artist.
Taylor is buried in the Amherst Cemetery.
Find about more about Roberta Taylor in Sketch of an Artist: An Introduction to the Life and Work of Roberta Jane Taylor by Laurie Glenn Norris, which appeared in Vol. 20, No. 1 of Atlantis magazine in 1995.
---