Generations of Allisonians and friends help build the Mount Allison Record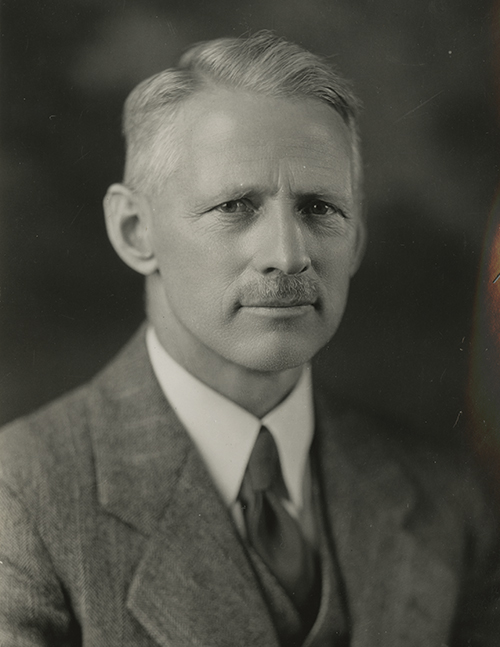 The Record has had a long and interesting list of editors in its 100-year history. In fact, the roster reads a little bit like a who's who of Mount Allison.
The earliest issues of the magazine were edited by Dr. Harold Bigelow (1903, LLD '46) and Professor William Morley Tweedie (1882).
Bigelow, for whom Bigelow House is named, was an outstanding athlete who went on to complete a PhD in organic chemistry at Harvard before returning to Mount Allison as a professor of chemistry in 1911, a post he held for more than 35 years before retiring in 1946.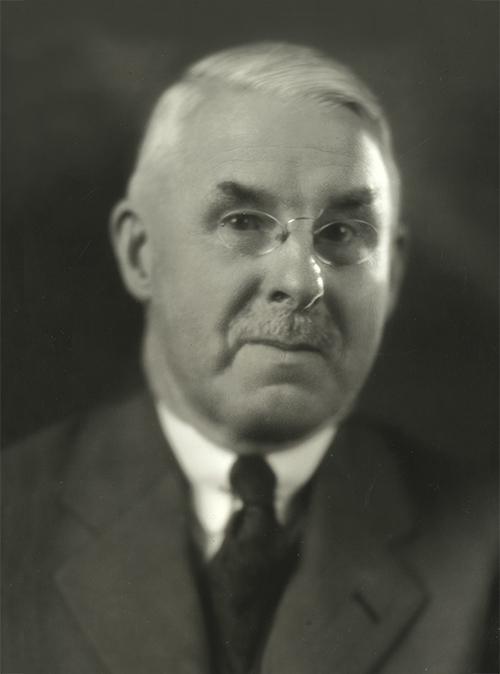 Tweedie's relationship with Mount Allison spanned nearly 75 years, first as a student, then as a beloved professor of English — he taught for 50 years, 1887 to 1937 — then as a member of the Board of Regents. Tweedie Hall is named in his honour.
The Record then saw a series of female editors, alumnae including Clementina (Pickard) Godfrey (1914, LLD '83) — the great-niece of Humphrey Pickard, Mount Allison's first president.
One of the first long-time editors was Robert Boyer Inch, who took over the duties of director of alumni and public relations in 1947 and held the post for 14 years. At that time, the director's duties included editing the Record. Inch was a professional journalist who worked for the Calgary Herald and the Winnipeg Free Press as well as for the League of Nations Society in Canada.
In 1969 editing duties underwent a major shift. Instead of the Record being managed by the director of the Alumni Federation, it became the responsibility of the newly-established Information Office — the precursor to today's Marketing and Communications Office. The information officer in 1969 was Hartwell Daley. Daley was a seasoned journalist with experience in public relations who brought a new level of professionalism to the Record.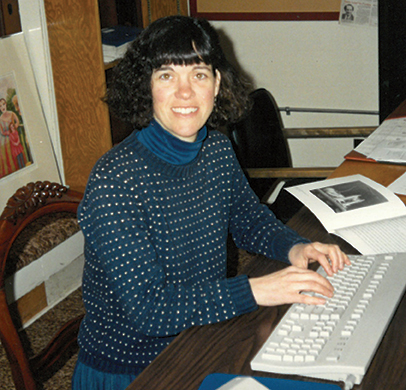 Sheila (Berridge) Blagrave ('75, '76) shepherded the Record through much of the 1990s and 2000s, serving as editor two separate times during those two decades.
Blagrave, who now runs a communications consulting firm, was at the helm during perhaps the greatest change in the Record's lifetime — the advent of the digital age.
"E-mail was really just beginning in the early 1990s and I can remember coming out of my office and saying to everyone, 'I just got an e-mail from Germany!' — it was so exciting," she recalls. "With the advent of e-mail, as writers, as editors, as alumni, we had so many more points of connections and ways to access people and to build relationships."
And then there was the production process itself in the early years.
"It was archaic," Blagrave says.
Photographs were shot on film and then scanned by a special machine and the whole magazine was mocked up on paper. Blagrave remembers carrying an accordion file containing paper copies of all the different sections as well as digital copies on floppy disks over to the firm that did the layout.
"We went from black and white matte paper to full colour and gloss stock pretty early on in my time there," she says, adding she also changed the cover. "I wanted to have it more like Canadian Geographic with a compelling single image that got you interested in reading it."
Blagrave has great memories of interviewing Allisonians like the late Alex Colville ('42, LLD '68), Billy Bishop Goes to War composer/playwright John Gray ('68, LLD '89), and soprano Sally Dibblee ('88).
"It didn't really feel like going to work, it felt like going to do something really important," she says. "It was crazy busy all of the time, but I was busy doing interesting things and was always moving on to something different and I valued that. And maybe it was a little more special doing it as an alumna. You are creating the tapestry that tells the story of Mount A, but also the story of your own life and your own past."