Jonathan Rouse ('84) follows change in mindset to new career path
Jonathan Rouse knew he wanted to be a scientist. He spent much of his time outdoors, climbing and hiking around the world, and thought that being a research scientist would be a natural fit. So when he came to Mount Allison on his mother's [a high school English teacher in Montreal] recommendation, he gravitated towards geology.
With the mining economy somewhat depressed in the early '80s, there were few opportunities in the Maritime region. This took Rouse west, eventually working with Falconbridge Ltd. in British Columbia, which merged with Noranda in 2005. Rouse had worked for the company after graduation, with his first assignment being on the Queen Charlotte Islands, now Haida Gwaii — a national park on the North Coast of British Columbia.
As an exploration geologist, Rouse would spend five to six months each year in the mountains of BC and southern Yukon.
"I came across these remote locations with cabins and horseback tours, which were mostly visited by Europeans, and I became fascinated with this type of operation that I knew very little about at that time," he says.
He eventually became involved in land-use planning, with a focus on determining the economic viability of regions within BC for mineralogical purposes. There were competing counter forces from parks and recreation trying to protect and secure land for other purposes.
"I began to like their arguments better than my own in terms of sustainability and economic and regional development," he explains. "I was also tiring of being away for half of the year and was looking for alternatives that kept me closer to home."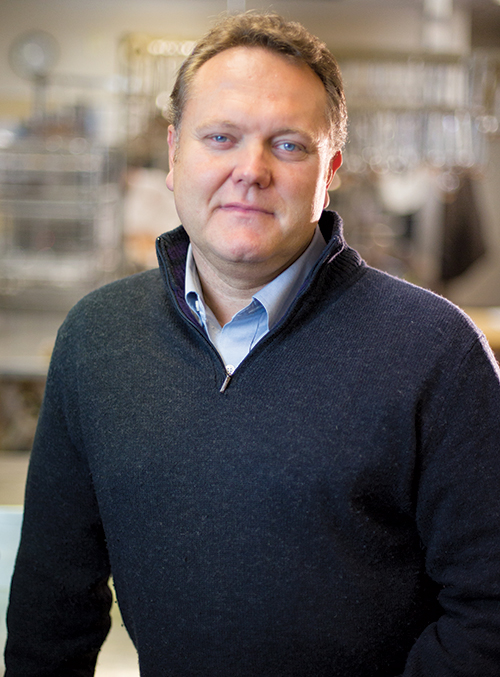 That change in mindset sparked a drastic career change into tourism, in particular adventure and eco-tourism.
Rouse began working for a subsidiary of Canadian Airlines, developing a new series of eco and adventure tourism products for British Columbia with a particular focus on building traffic out of Los Angeles and Germany.
With a Master's in Tourism and Hospitality Education from the University of Surrey in England and research interests in the area of tourism growth management and sustainability, Rouse became the dean for the School of Hospitality and Business at the Vancouver Community College at the time of the Vancouver 2010 Olympics. As part of this role, he worked with the Four Host First Nations to develop Canada's first Aboriginal Culinary Program, which would train Indigenous students with a Red Seal Culinary Program for the upcoming Olympic games.
"Sharing is an integral part of aboriginal culture and we wanted to create a legacy around the Olympics that would support long-term growth for aboriginal learners to develop culinary skills that highlight and share their interests and perspective around food," he says.
Rouse is now the director for food, wine, and tourism and associate dean at the Okanagan School of Business at Okanagan College.
"My passion is building capacity that will support the long-term growth of learners," he says. "I love identifying what needs to happen in the marketplace and working with partners to build the right kind of innovative academic programming that will lead people to have interesting and productive lives."
In the Okanagan, the wine industry is worth approximately $2 billion. Rouse is currently working to build educational training capacity around that booming industry. In September 2017, Okanagan College will launch Canada's first two-year Viticulture Technician Diploma, which is the agriculture side of growing grapes for quality wine making.
Top photo caption: Jonathan Rouse working on a mineral potential research project for the BC Ministry of Energy, Mines and Petroleum in the Chilcotin Mountains, Central BC soon after graduating from Mount Allison.