First Steve Westcott Memorial Lecture celebrates learning and the legacy of one of Mount Allison's favourite professors
Dr. Stephen (Steve) A. Westcott was an internationally renowned chemist and longtime Canada Research Chair in Green Boron Chemistry. A sought-after collaborator globally, Westcott published and reviewed hundreds of chemistry papers and studies over his career.
But none of these outstanding personal accolades really phased him.
Old Man Westcott, a nickname he regularly used for himself, was equally known for his focus on people — teaching and mentoring thousands of students across the Mount Allison campus and continuing to stay in touch with them long after graduation.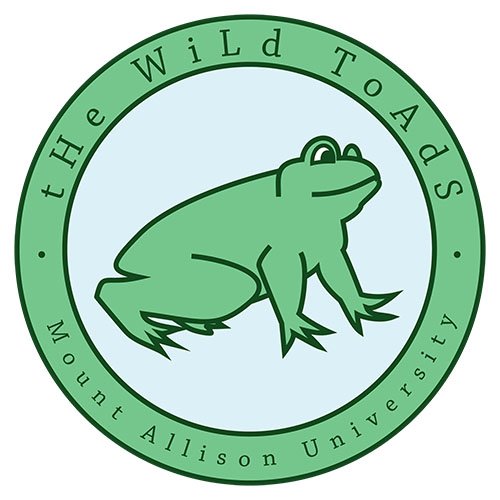 In addition to full course loads and leading a large army of student researchers, Westcott believed in making science accessible to all. His research program, the Wild Toads, was part of that vision, welcoming anyone interested in chemistry research into his lab on a regular basis.
Westcott passed away in April 2022, leaving a sizable hole in the University's Department of Chemistry and Biochemistry where he had worked since 1995. In November, the first Steve A. Westcott Memorial Lecture was held. Dr. Johanna Blacquiere ('05), professor of chemistry at Western University and Wild Toads alumna gave the inaugural lecture — Basketballs, Pies, and Cats: The Influence of Dynamic M-L Bonding on Homogeneous Catalysis.
"The Saturday Toads was my first exposure to research, a group of us in first-year were sent to Steve's lab by another professor," says Blacquiere. "You learned so much, proper lab practices, analysis, and the importance of understanding what you're doing, but it was also really fun — Steve made it this way."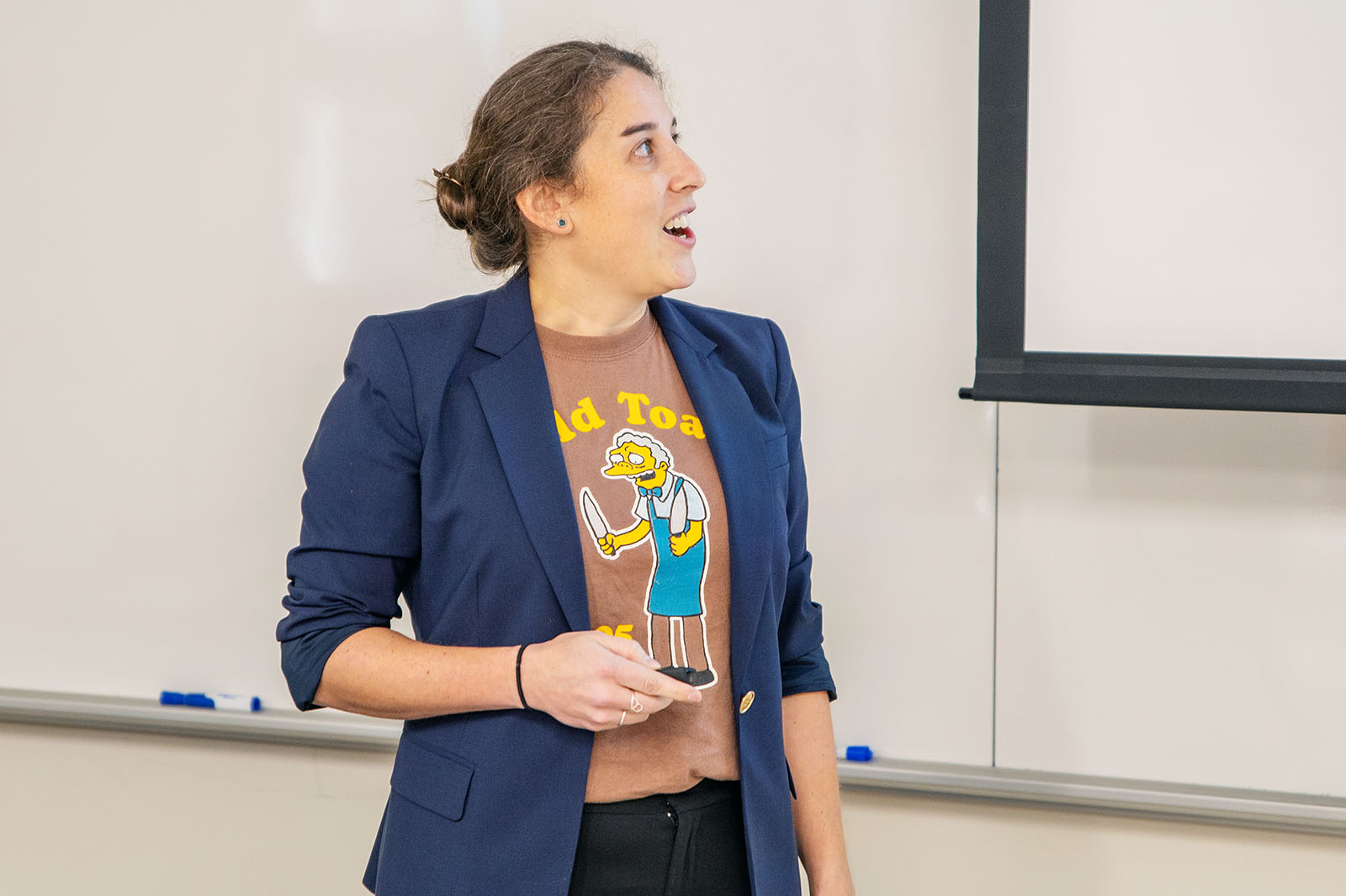 Blacquiere was honoured to deliver the inaugural Westcott Lecture. "I felt proud, sad, and overwhelmed all at once," she says. "He'd never want to be the centre of attention, so I tried to focus on things he taught his students: problem solving, celebrating success, the importance of friendships, and having fun."
Blacquiere credits Westcott with helping her prepare for her career in academia. She says he was influential in making connections for her to pursue research and graduate studies following her time at Mount Allison.
"The summer after graduation another student and I headed to New Mexico to work with Tom Baker, Steve's good friend and former colleague at DuPont. This experience was formative from a scientific perspective, but also a life perspective. Steve was all about enjoying and appreciating life and a lot of that was making memories and building communities," she says. "Along with teaching and mentoring, he was extremely good at connecting people and situations, and a lot of this work happened behind the scenes. Many students were benefactors of his global network in the chemistry field from hearing talks in the campus seminar series to securing internships and other opportunities. I benefited so much from his generosity and strive to keep his 'pay it forward' mantra in my own career."
Research associate Chris Vogels ('93) worked in Westcott's Lab for more than 25 years.
"Steve never took himself too seriously, there was no 'Dr. Westcott,'" says Vogels. "He genuinely wanted students to do well and experience research, it didn't matter if you weren't a chemistry student. His lab was always welcoming; he was wonderful at relating to students and meeting them at their level to help build their skills and knowledge. If you worked hard for him, he'd work hard for you." 
And students flocked to his lab. Over the years, the Wild Toads research group was one of the largest on campus. Every summer and throughout the year, dozens of students would work in the lab, complete with its Simpsons wall art and bags of hot peppers, a nod to the compound capsaicin (the chemical that makes hot peppers hot). This experience was not limited solely to chemistry students. Anyone from Mount Allison, regardless of academic discipline, as well as the Sackville community in general was welcome. Many Saturday mornings there would be 40 to 50 enthusiastic new chemists toiling away in the lab.  
The research group also had many celebrations with dozens of students completing their degrees with a co-published research paper.
Dr. Steve Geier ('05) was one of these students. Geier went on to complete a PhD in chemistry and returned to Mount Allison in 2013 where he worked with Westcott and colleagues, a full circle moment, complete with Wild Toads rhetoric.
"Steve stayed in touch with many of his students, including myself. His outreach helped a lot of students continue their studies and careers in chemistry. Steve encouraged people to find their passions, whatever they were, and to make the most of an opportunity to explore that passion," says Geier. "He was genuinely interested in making connections with people, both in chemistry and in life. His passions for sports, music, rescuing and adopting animals, along with chemistry were some of the many ways he did this."
Westcott spent his career studying the health effects of new compounds based on natural products such as capsaicin, eugenol, and of course, boron. In 2020, he shifted his research focus to COVID-19 treatment and recovery with the project, The fifth element: Battle COVID-19, which tested active compounds for anti-viral properties. Under his leadership, the Westcott research team, including many Mount Allison students and international collaborators, contributed significantly to the field of chemistry, publishing hundreds of studies with direct impacts in the health and environmental fields.
Westcott and his research team published in academic journals around the world. Vogels says it was a standing goal for the lab to try to get on all continents, save for Antarctica. 
And this fall that goal was met.
"We had a paper accepted to a peer-reviewed journal in Africa, the last continent we had on the list," says Vogels.
The Wild Toads global connections and contributions continue.
The Steve A. Westcott Memorial Lecture was made possible by many generous donations from former students, collaborators, friends, and others who felt their lives were impacted by Steve. The Dr. Steve Westcott Student Research Enhancement Fund was established in Steve's name to support hands-on learning experiences, enhanced student learning opportunities, and student research in the Department of Chemistry and Biochemistry. Donations to the fund can be made online at mta.ca/donate — please specify the donation is for the Dr. Steve Westcott Student Research Enhancement Fund.