Paying it forward to future generations
New class gifts from the Classes of '70 & '71 promise life-changing support for students
Alumni classes often come together and create fundraising projects to support future Allisonians. It is just one example of the commitment and caring Mount Allison graduates have for their alma mater.
Classes choose projects ranging from student aid, to research funding, to funds for the library. Bursaries are a popular choice and recently the Class of 1970 and Class of 1971 celebrated both their 50th Reunions and bursaries for students in need. 
"The University is extremely grateful to its alumni community," says Marcie Meekins, Mount Allison's manager of alumni giving. "Donor-funded bursaries make a huge difference — they can be the deciding factor in a student being able to come to Mount Allison and making the most of their time here."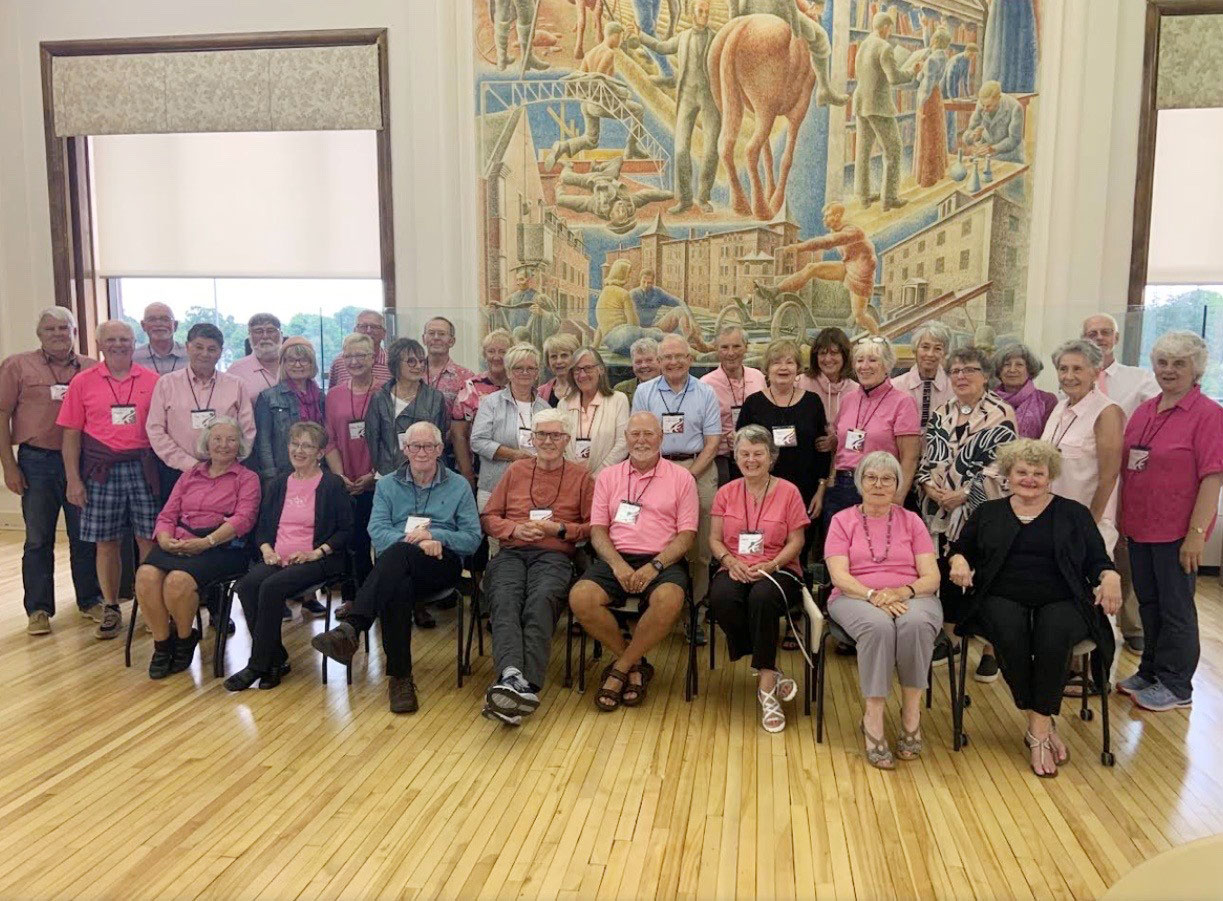 Class of 1970 Bursary
Bill Bishop ('70) says that many in his class remember the help they received as students and decided that they wanted to create a bursary for students in financial need. 
"We know that today's students face many pressures and that every little bit helps," says Bishop. "Our class was so responsive to fundraising and we are delighted at how well we did. Our project committee team worked hard and had a great time connecting with old classmates and sharing enthusiasm for the bursary." 
The 1970 Class Project committee included Bishop, Louise Cooke, Dave Constable, Ann Harvie, Barb Cameron, Ron Buckle, and the late Colin Cameron.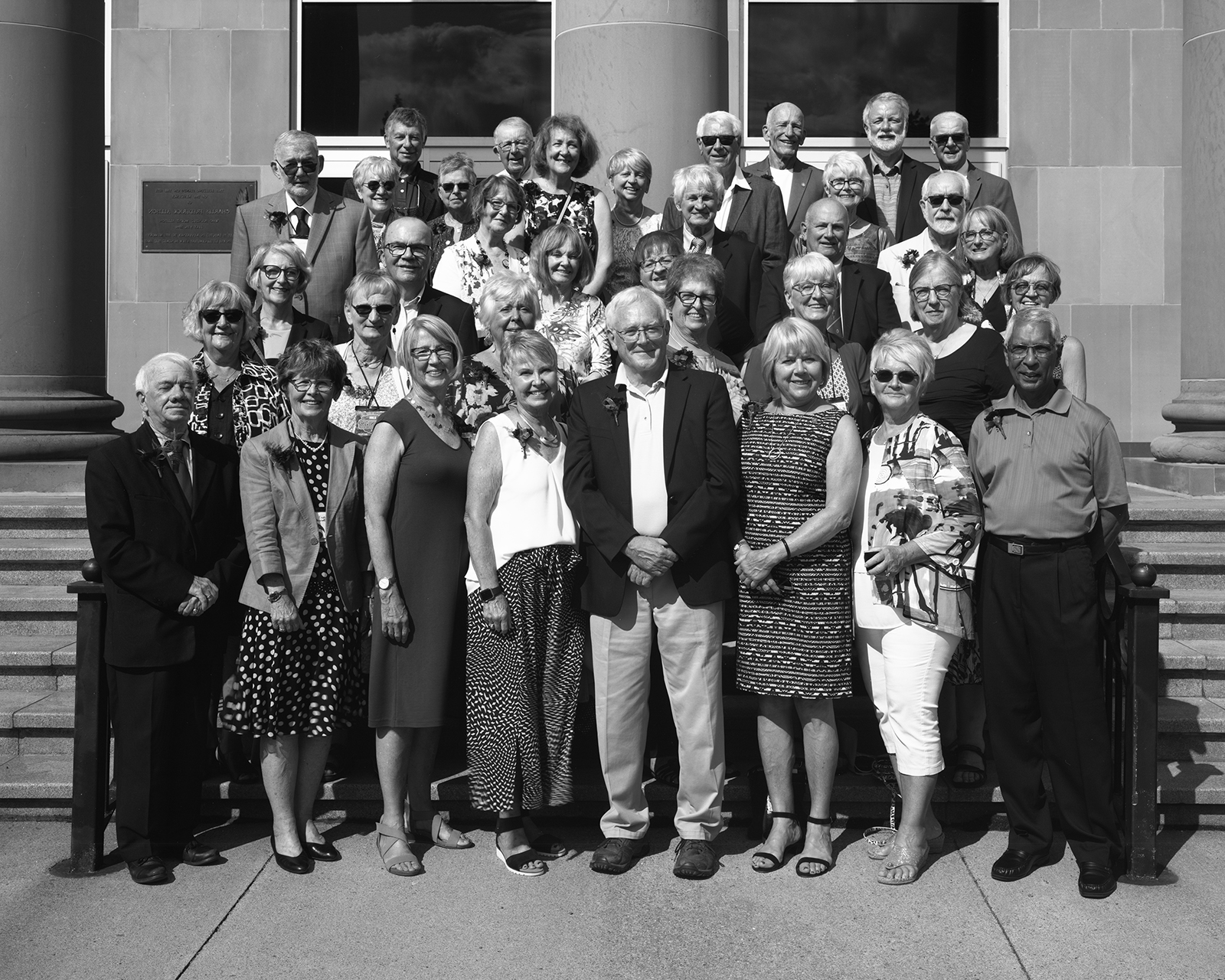 Class of 1971 Bursary
When the Class of 1971 met for its 45th Reunion, several classmates struck up a conversation about their personal experiences with helping new Canadians settle in their communities. Whether through professional or volunteer work, it turned out many had helped welcome refugees from Syria and other countries. 
As a result of this shared experience, class members decided to create a bursary for Mount Allison students who are either landed immigrants/permanent residents born outside of Canada or are Canadian citizens whose parent/parents were born outside of Canada. 
"Ours is a country that welcomes new Canadians and we felt by earmarking the bursary this way we would be supporting that diversity," says Eleanor Swanson ('71).  
The 1971 Class Project committee included Swanson, Mark Johnson, Jeanne Inch, Marilyn Knox, Bill Evans, and Anne Spinney. 
Fundraising achievements
Both the Class of 1970 and the Class of 1971 far exceeded their fundraising goals. At Reunion Weekend 2022, each class presented a cheque for more than $100,000. 
Personal outreach to individual classmates, get-togethers and renewed friendships on Zoom, a passionate letter writing campaign, and matching gifts all contributed to the fundraising success. 
"We were also glad to work with the University's fundraising staff," says Swanson. "Their knowledge and support helped us achieve our goal."
More than a dozen students have already benefitted from the combined efforts of the two classes and fundraising continues.  
"The generosity and spirit of the Class of 1970, Class of 1971, and all our alumni classes is inspiring," says Meekins. "It's a joy to work with them." 
There are close to three dozen class projects actively fundraising for students and key University priorities. For more information on these and other giving opportunities, visit mta.ca/giving.