Five questions with Football Mounties Cormier and Martin
Lucas Cormier and Reece Martin selected in 2023 CFL Draft and make rosters for Ottawa and Hamilton
Earlier this year, graduating defensive back Lucas Cormier, from Sackville, NB, was selected in the 2nd round of the CFL Draft by the Ottawa Redblacks as the 10th overall pick. Third-year defensive lineman Reece Martin, from Moncton, NB, was then selected in the 4th round by the Hamilton Tiger-Cats as the 31st overall pick. Both recently cracked the rosters for their respective teams.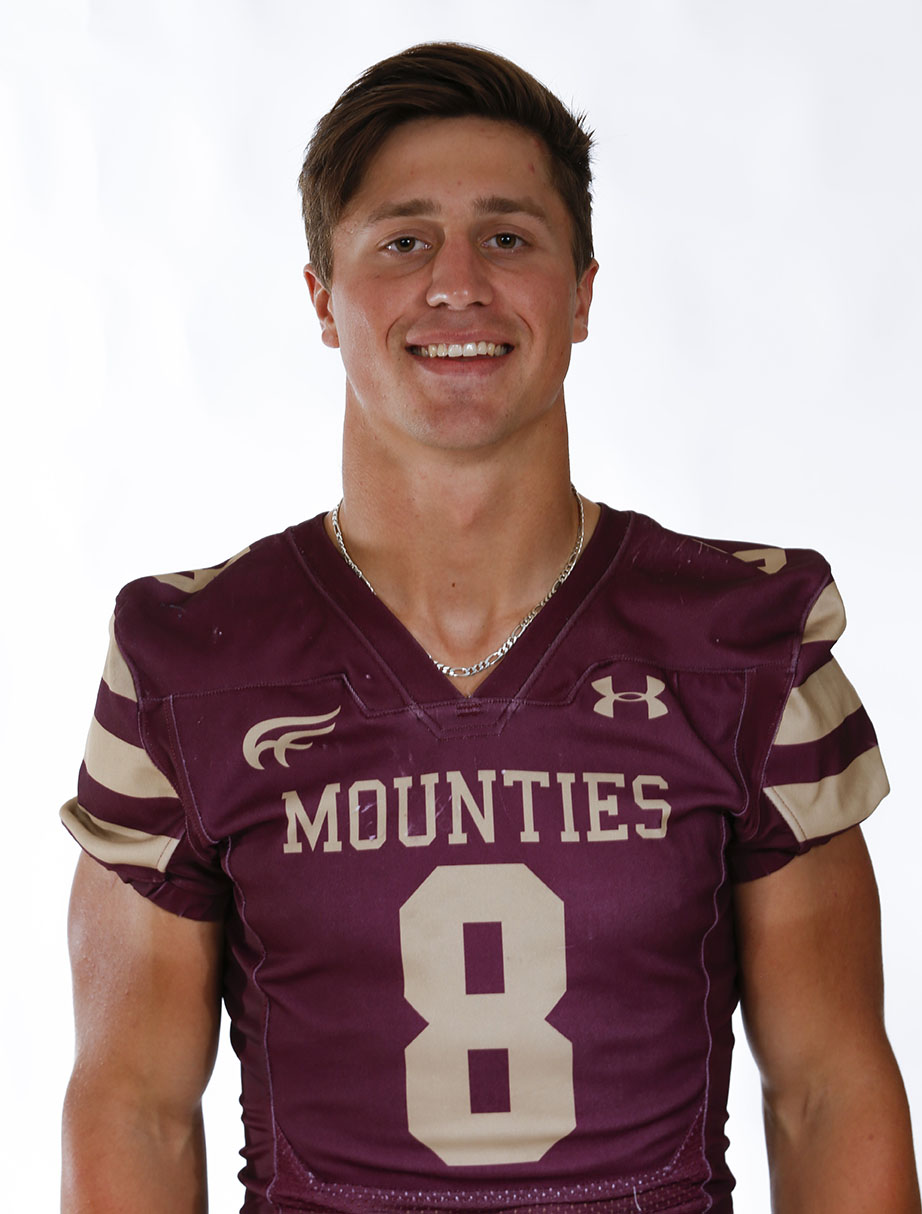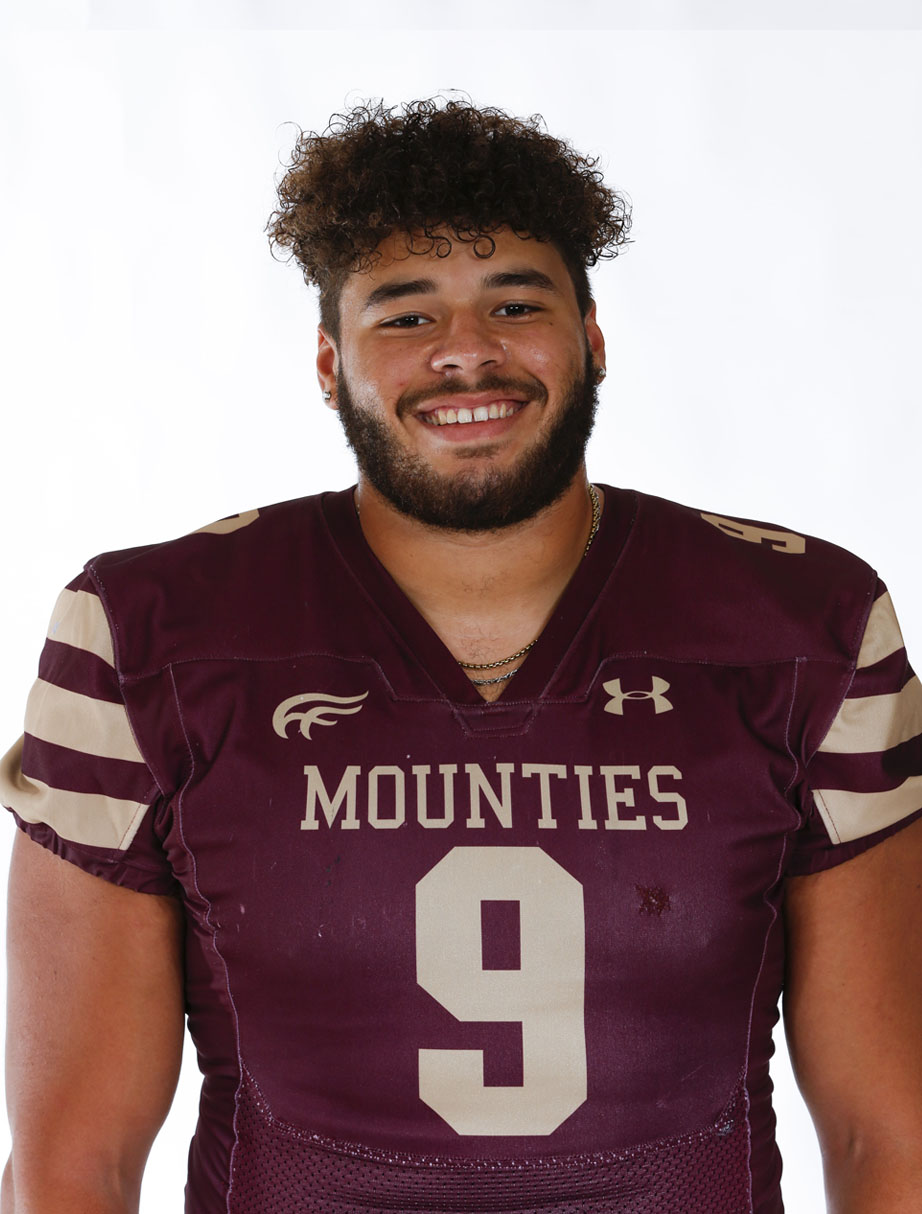 1. When did you get started in football and what programs did you play for growing up?
LC — I started playing football when I was 8 years old. I grew up in Sackville and played football all the way up through the minor program as a proud Sackville Titan! From there I made my way to Tantramar, playing my four years of high school football there, and then eventually continued my career at Mount Allison.
RM — I started playing football when I was in Grade 9. I played for my high school JV team and in Grade 10 made the varsity team. I had done well enough to earn a scholarship to come to Mount Allison.
2. Who was your inspiration to get started in the game or to keep going?
LC — I certainly can't narrow my inspiration down to one person, but I have many people that have inspired me. My dad is the one who got me and my older brother Dylan into football initially. He would tell us stories about him playing in high school and it sparked enough interest for us to give it a go! From then on, he coached us all the way through and even now continues to teach me more about the game and coach me when he can. As well as my dad, I always looked up to my older brother Dylan as he played his way through high school before me. He grew into one of the most feared and physical linebackers in the province, and arguably, the country. As I watched him play, I learned a lot from him and learned to use some of his own skills to better my game. Michael Bohan, another familiar Sackville and Mounties name, was a player I looked up to as well. As I watched from a young age, he played through Tantramar and went on to have a successful career at Mount Allison. I've gotten to know him well over the years and he's someone I have looked up to and learned a lot from.
RM — My inspiration came from my mom, who had done everything possible to help me get to where I am today! Whether it was working multiple jobs or driving me to and from practice, she made this possible.
 
3. How did Mount Allison prepare you for the CFL both as an athlete and as a person?
LC — At Mount Allison, I learned a lot about myself. I embraced my role on the team and learned how to be a good leader. The cool thing about university football is getting a big group of guys from across the country and putting them in one spot. It has its challenges, but I think that it pushed me to be a leader and try to bring unity to such a large and diverse group. In the end, I learned a lot from many different people that I now carry with me into my next chapter.
RM — Mount Allison has been great with lots of coaches and professors who helped make my time there enjoyable.
4. What were you doing when you found out you were drafted and what did that moment mean to you?
LC — On draft day we were also celebrating my girlfriend's birthday! We had family from both sides over to celebrate and it turned out to be a pretty spectacular day when my name was called at pick 10. It was a special day that I got to share with a lot of special people and the ones I love most. It is a day I will never forget!
RM — I had been watching the draft with family and friends and then I heard my name and everyone was excited for me. It is definitely a moment to remember!
5. What are you looking forward to most about this next step?
LC — I'm looking forward to more growth! Now moving to the capital city, I have already noticed plenty of challenges both on and off the field. Though, that's exactly what life is about. I'm learning a lot each day on the field and growing not only as a football player, but as a person. I'm surrounded by a lot of really great people, and it has been amazing to get to know them and grow as an individual and as a group.
RM — Just looking forward to showing the CFL that there are great players here on the East Coast and I know it's going to be a long road, but I accept all the challenges and adversity that I will face on this great journey.
 
BONUS QUESTION: What do you enjoy most about football?
LC — My favourite part about football is the similarities it has to family. Aside from winning, having fun, and making plays, becoming so close with teammates is very meaningful. I come from an incredibly loving family and I'm grateful to have been raised by my two amazing parents Tim and Stacy Cormier. In many ways, I bring that passion to the locker room. Football is a tough sport. What I love is that there are a lot of days where it's not easy to get motivated, but at the end of the day, the whole team shows up to work and everyone is there for one another. The unity you get from this sport is special to me and gives me a sense of home, which has made the move easier for me as time has passed.