Exploring the fragile world
Janice Wright Cheney's ('83) artistic journey and environmental advocacy
The following is an extended version of the article that appears in the print edition of the Record.
---
Janice Wright Cheney always had an interest in creating art. 

"I was given lots of encouragement by my family" says Wright Cheney. "They gave me the idea that I could study art at university. Mount A was the obvious choice."  

Wright Cheney graduated from Mount Allison in 1983 with a Bachelor of Fine Arts and in 2003 with a Master of Critical Studies in Education from UNB. Since graduating, she has developed a practice that engages with the social and natural world and that has evolved in its use of materials and techniques. Her work has been shown at galleries and museums throughout Canada and the U.S. and she teaches in the Foundation Visual Arts program at the New Brunswick College of Craft and Design. 

"On this path, it's not always clear what to do next. You must find opportunities," she says. "I feel very lucky to have a job teaching in visual culture. I am immersed in a field that I love." 

Although she majored in painting at Mount Allison, she now works primarily with textile-based materials. From knitting or embroidery to creating film or immersive installations, she pushes herself out of her comfort zone to learn new mediums and create versatility in her thematic work. By using textile-based techniques, she draws attention to needlework, art traditionally made by women.  

Wright Cheney's art engages with the fragile state of the planet, loss of wilderness and habitat, and existential threats to our well-being. 

"We hear scientists talk about the precarious state of the world, our ecological crisis, and sometimes we feel disconnected from that reality," she says. "But art can stir emotion and has the potential to have a different type of impact. It gives us an opportunity to think about something that we collectively care about; we can come together, and have dialogue, through art." 

In 2018, she created an art installation called Fera Moira, at Art in the Open, in Victoria Park, Charlottetown, PE. The title comes from Greek and Latin words meaning "wild fate," and refers to rewilding, another theme that is important to her. The work features an old crib, from which felted mushrooms are seemingly sprouting. Beneath the crib spreads a crocheted version of mycelium, which is the web-like organism that exists underneath the forest floor, sustaining and nourishing forest life.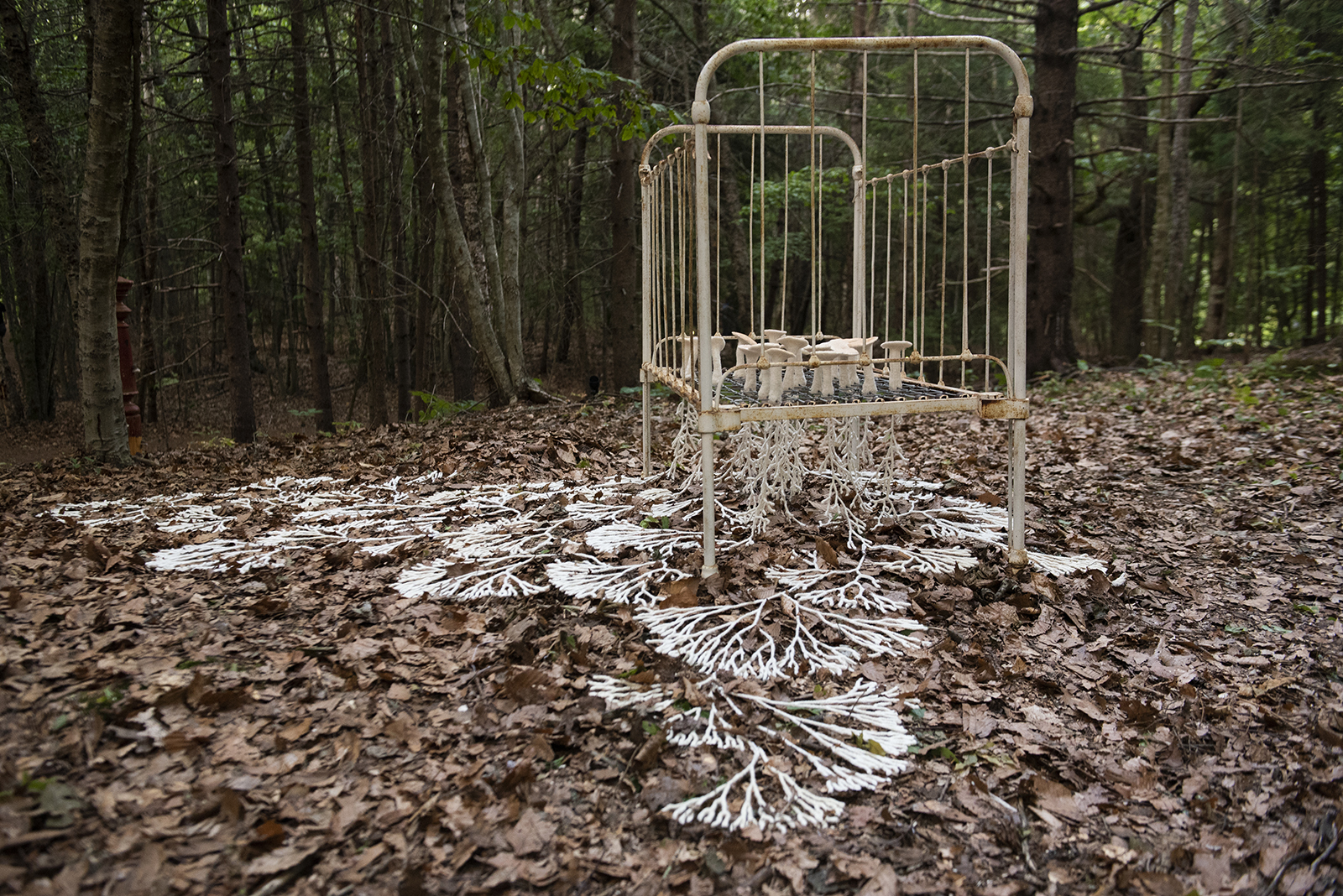 Her interest in fungi came from foraging for mushrooms, something she and her partner enjoy doing together. Through reading various field guides and texts, her curiosity about mushrooms continued to grow.  

"I like to think about the regenerative possibilities in nature and the interconnectedness of all life. Fungal species, for example, are very important in healthy ecosystems." 

The piece symbolizes both life and death. The crib, which represents birth, has outlived its purpose in the human world, and is now reclaimed by a new form of life — mushrooms.  

"There are some serious threats to life on this planet and so much loss," says Wright Cheney. "But amidst all that, I want to suggest hopefulness. The presence of mushrooms is hopeful." 

Rewilding is an ecological approach used by conservationists to leave nature alone, to regenerate in the most wonderful way. While Fera Moira represents a regenerative theme, some of her other artwork conveys loss, the absence of animals and the decline of wild spaces.  

During an artist residency in Eastport, Maine, Wright Cheney was inspired to create an installation that pays homage to the prosperous destination this small town once was, filled with canneries and where fishers travelled to bring their sardine catch for processing. Sadly, the sardine industry has since collapsed from over-fishing.  

Sardinia is an immersive installation with video, audio, and sculptural elements. It was originally installed in an old church in Eastport and has now been shown at several venues including the Bonavista Biennale in NL. As viewers enter the space, they are surrounded by projections of sardines swimming endlessly across the ceiling and walls. An elegant and haunting score adds to the mesmerizing effect.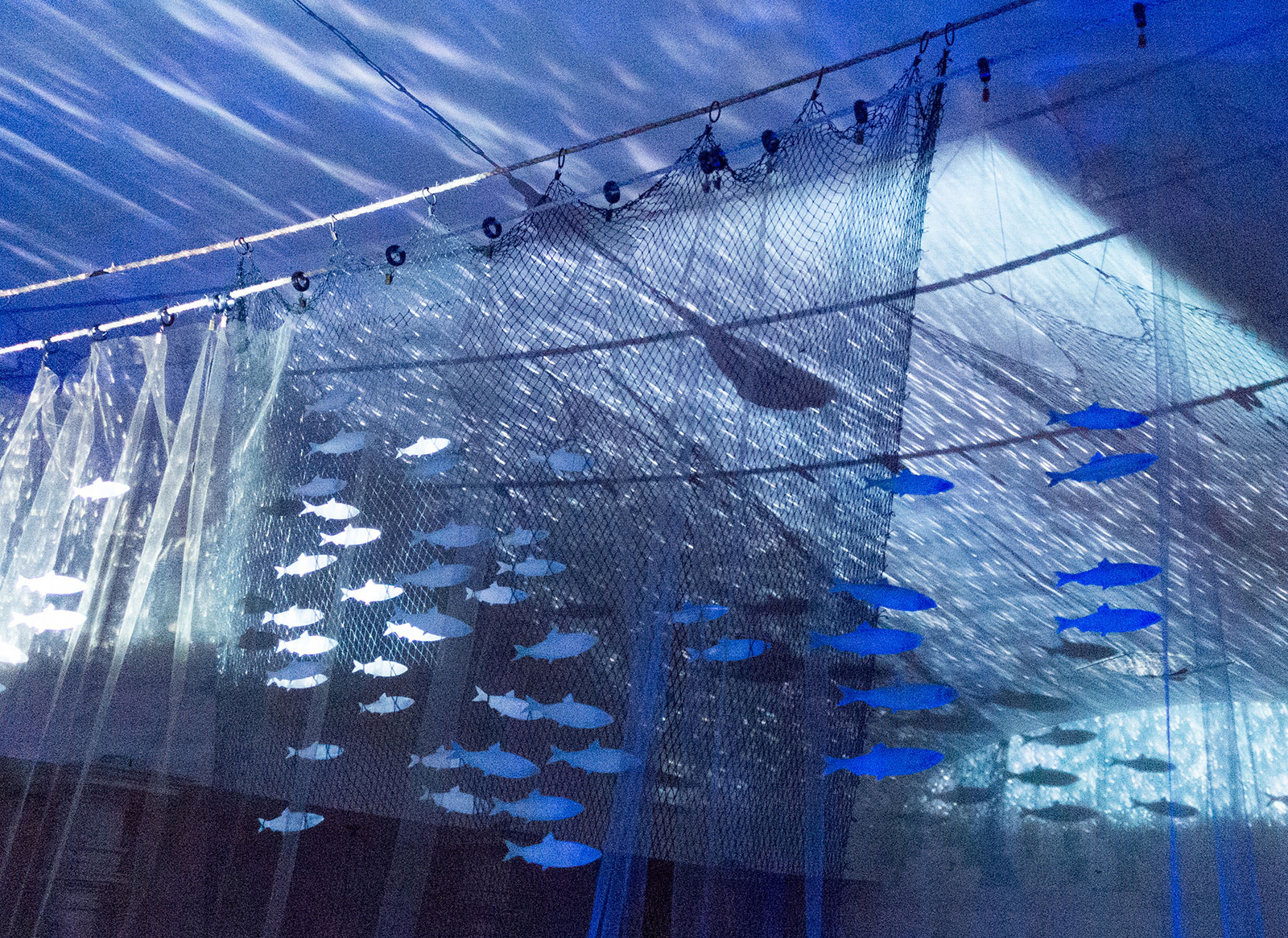 "Sardinia creates a special experience for the viewer, it conjures up a time of abundance to help us grasp what we are now missing." 

While most of Wright Cheney's work focuses on nature and wildlife, there is one piece that represents something more personal.  

In 2008, she experienced a great loss in her life when her husband Craig Cheney, who was also an Allisonian, became ill and passed away quite suddenly. 

Wright Cheney later created Widow, a meditation on grief and survival. 

"I was driving home from Halifax by myself. I was feeling very alone in the world and then I saw this dead bear on the side of the road. I felt sad for this large, beautiful creature that had died and started to think about who may have loved that bear."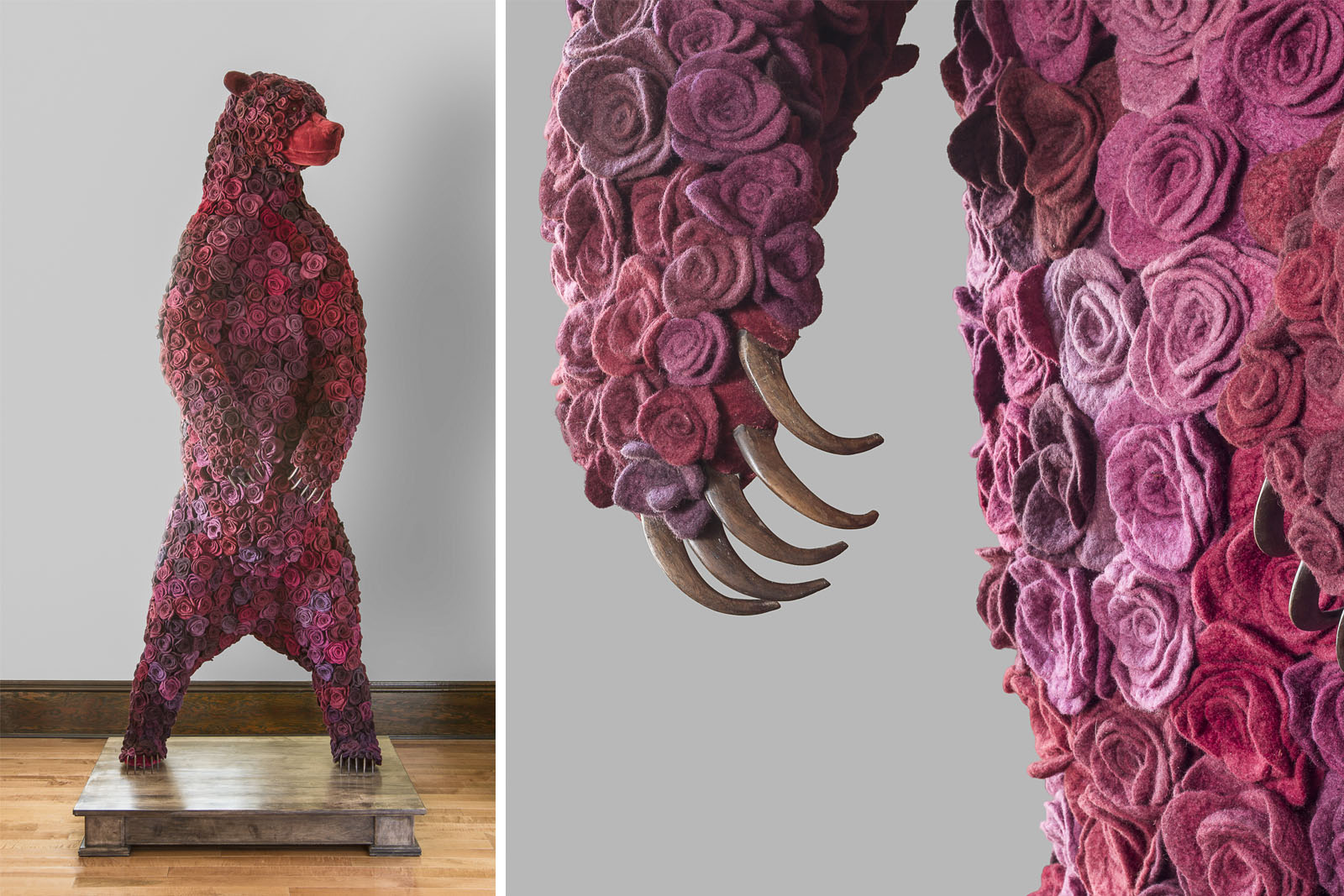 The work features two sculptures of a bear in different poses. The figures are cloaked in red roses representing loss and mourning, but also symbolize life and survival. One sculpture was shown at the Massachusetts Museum of Contemporary Art and the other at the Art Gallery of Nova Scotia. 

"My art has always been more researched-based and focussed on broader themes. While some people have extremely personal practices and share intimate things, this hasn't been my habit," she says. "But grief is universal. It's relatable and everybody experiences it at some point." 

Widow was at the Owens Art Gallery in 2014 as part of the touring Oh, Canada exhibition.  

Wright Cheney has been honoured with many grants and awards throughout her career, including the Lieutenant Governor's Award for High Achievement in the Arts. Most recently, she was runner up for the inaugural Rewilding Arts Prize presented by the David Suzuki Foundation. The prize celebrates artists who creatively visualize and bring attention to the importance of nature. 

Currently, Wright Cheney is working on a project about the absence of caribou in New Brunswick. She has also been invited to participate in an exhibition in Brussels, Belgium in September 2023, an opportunity to show her work in Europe for the first time. More of her work can be found on her website at janicewrightcheney.com.