Celebrating Ellen (West) Ayer ('44), a proud centenarian alumna
May was a significant month for Ellen (West) Ayer as she celebrated her 100th birthday — a milestone that few are fortunate enough to reach.
Born in Sackville, NB in 1923, Ayer was the daughter of Marjorie (Bates) and Frank West, a professor of engineering at Mount Allison.
She was interested in science from a young age.
"I read a lot," she says, "and I think I read a book about Marie Curie and decided that's what I would like to do."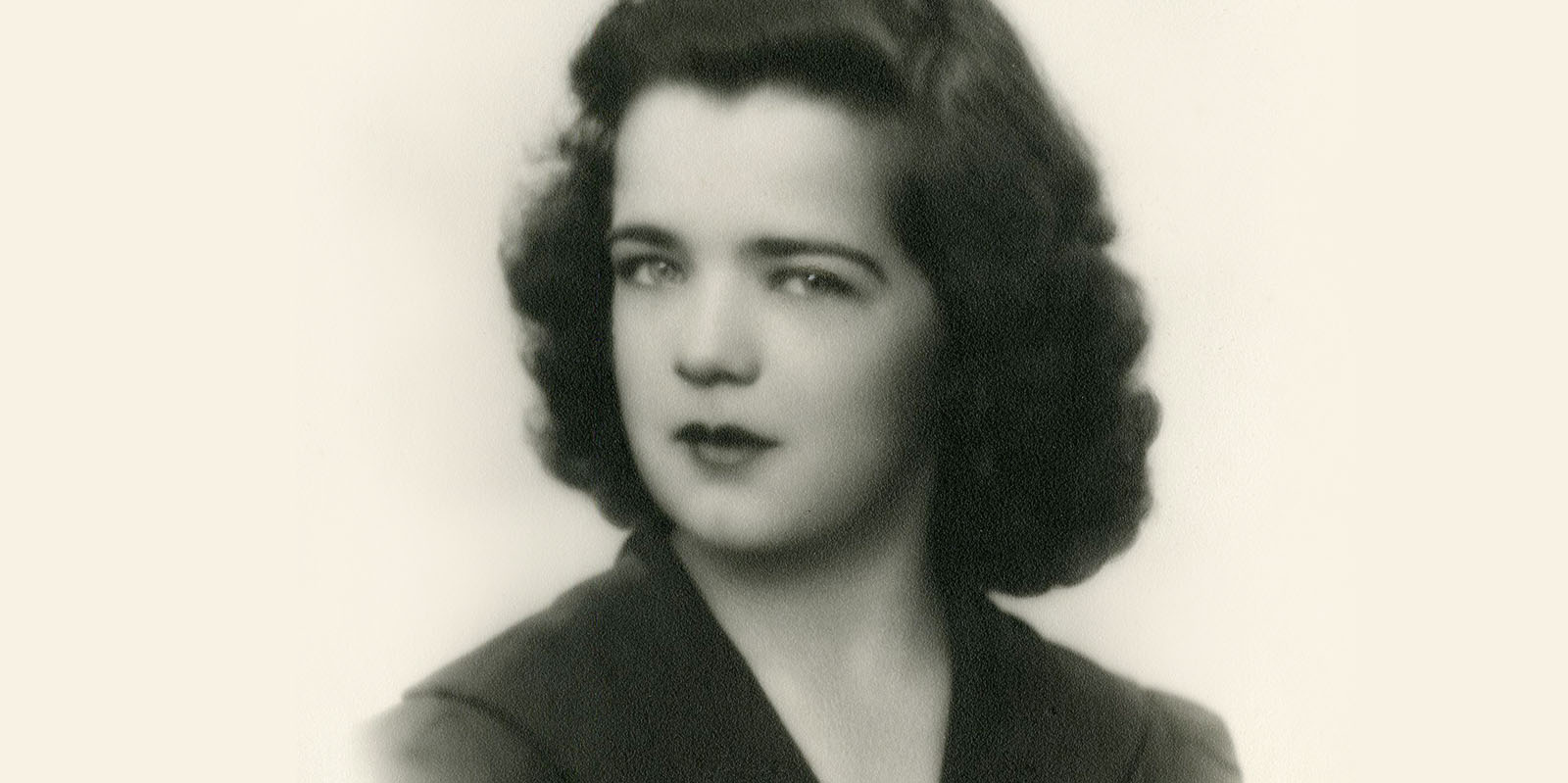 After completing her studies at Sackville High, Ayer spent a year at Branksome Hall in Toronto, ON, before entering Mount Allison in the fall of 1940. It was a time fraught with the turmoil of the Second World War.
"We spent a lot of time going down to the station to see men off," she says, remembering the students who left university to join the war effort.
While in attendance, she served on the editorial staff of the Argosy, as co-editor of the 1943 yearbook, was a member of the Choral, Pre-Med, and Players Societies, and played varsity basketball.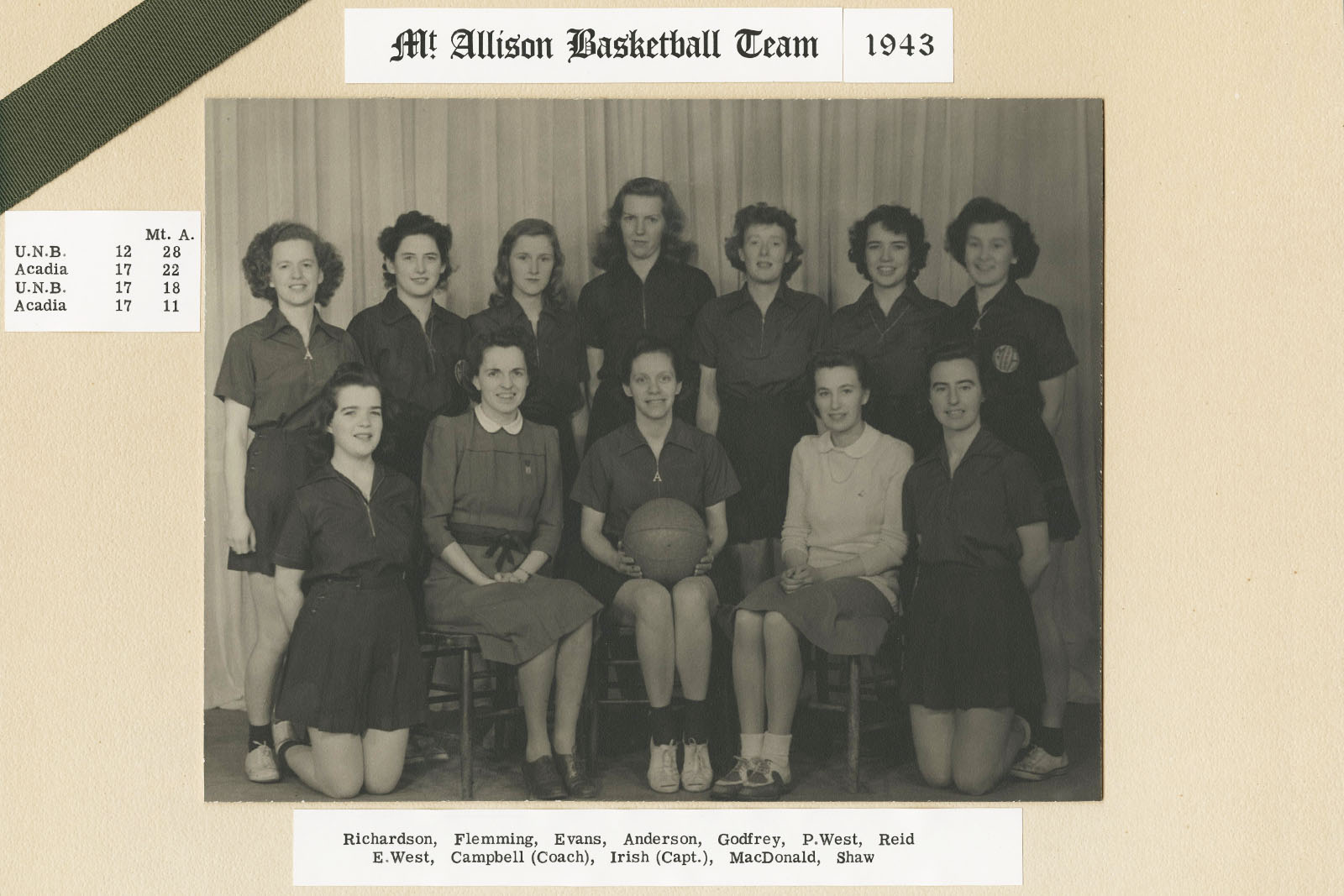 She was surrounded by an extraordinary cohort of students, many of whom went on to become household names. Among them was Nathan Cohen ('42), whose theatrical talents would captivate audiences for decades. A former Argosy editor-in-chief, Cohen kept a close eye on the paper even after graduation.
"He wrote me a very nice letter, saying how much he enjoyed my column," Ayer recalls. "I would have kept it had I'd known how famous he'd become!"
She also remembers attending the Class of 1942 junior prom, which was decorated by Alex Colville ('42, LLD '68). His masterpieces would eventually adorn galleries around the world, but in those days, he painted cardboard aircrafts to embellish the walls of the old gymnasium. It's one of the most striking memories she has of her time at Mount Allison.
"I can still see them to this day," she says."We were very fortunate to have him on campus."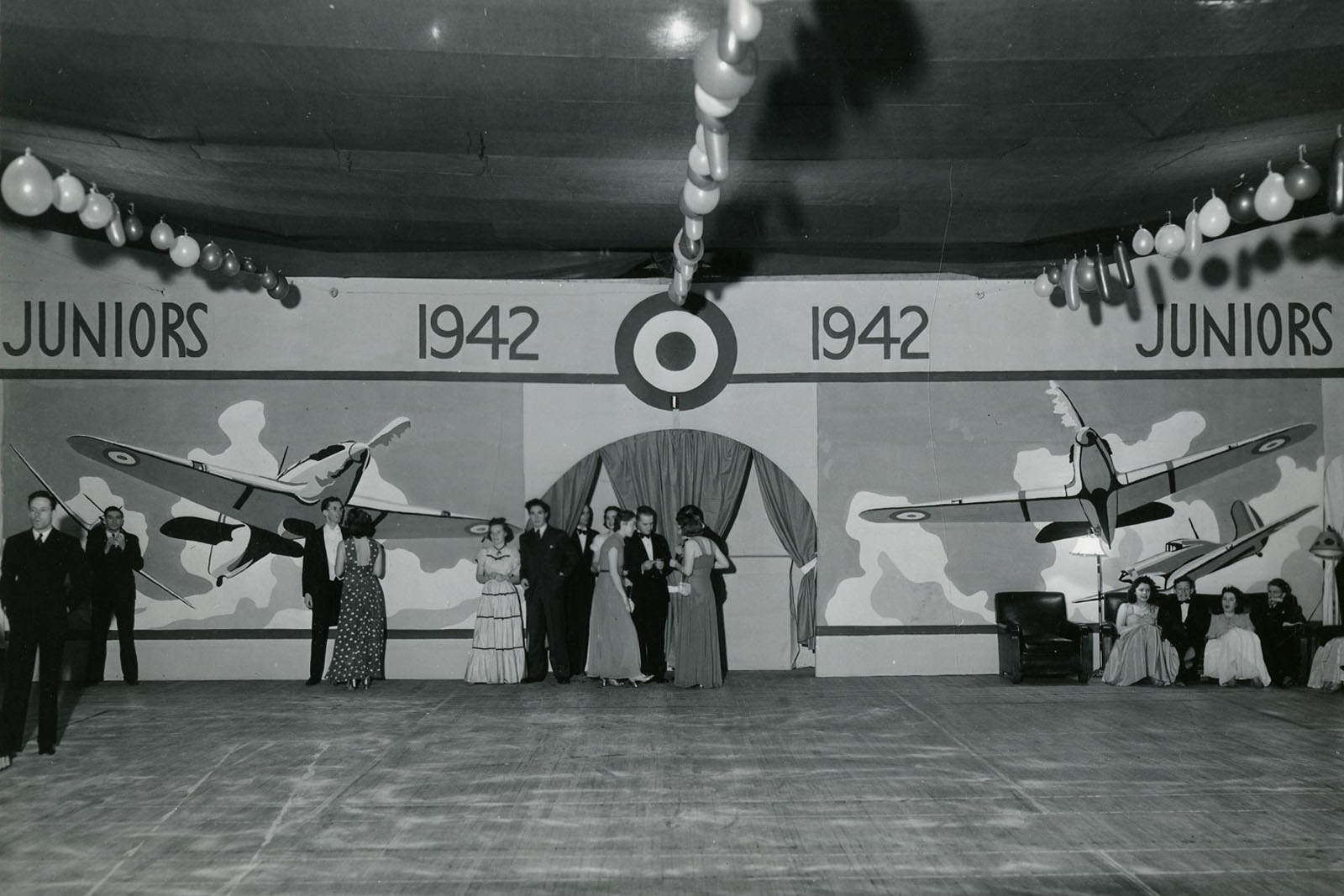 Ayer also spent time at the beloved Mel's, back when it was an ice cream parlour.
"It would always be packed with students," she says. "It was mostly booths, and each booth had record players where you put a nickel in and get a song. It was noisy and busy. That's where everybody went."
In 1944, Ayer graduated with a Bachelor of Science with honours in biology. She secured a position as a technician in the Dominion Laboratory of Hygiene in Ottawa, ON, thanks to a personal recommendation from professor of biology Dr. Roy Fraser.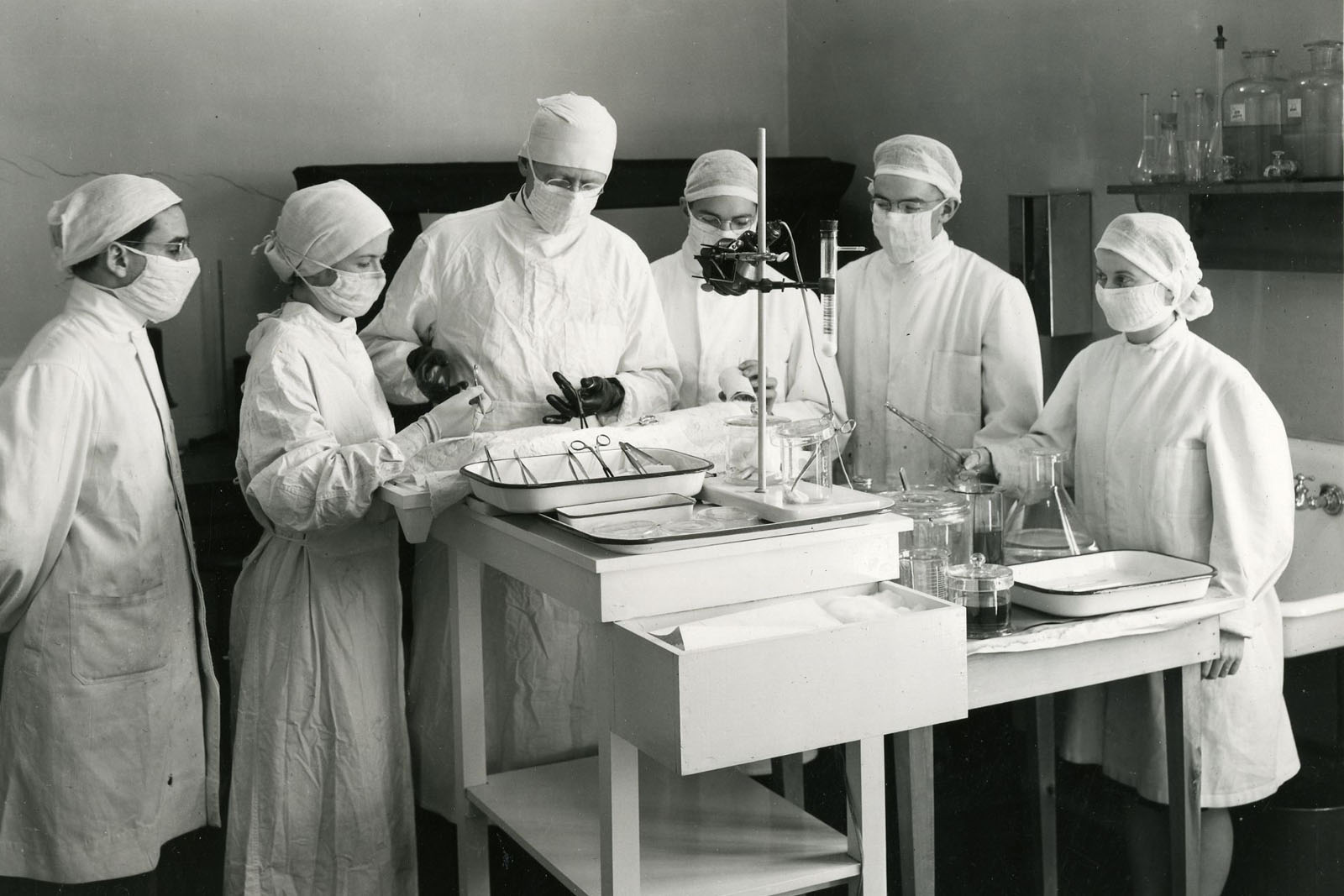 Ayer's experience in the male-dominated field of science was a positive one, and she felt empowered to make meaningful contributions both in her classes and in the workplace. She attributes this sense of inclusivity to the encouragement of her professors.
While Ayer did enter the workforce, her focus eventually shifted to raising her family. She married her childhood sweetheart, Jim Ayer, who served as a pilot in the Royal Canadian Air Force and later became an engineer. Together, they raised five children and lived throughout Canada, following Jim's employment with different utility companies.
Throughout her 100 years of life, Ayer has amassed a treasure trove of memories, but her time at Mount Allison still holds a special place in her heart. She remembers professors, friends, and speaks of the profound impact her education had on her personal growth.
"I was quite happy to go to Mount A," she says.
When asked if she has any advice for her younger self who entered Mount Allison more than 80 years ago, she laughs.
"She's on her own."