Community Engaged Learning students partner with autism resource centre to bolster programming
Throughout the 2022-23 academic year, three Mount Allison community engaged learning students — Madeleine de Ste-Croix, Leor Handelsman, and Galen Juliusson — joined forces with Moncton non-profit the Autism Resource Centre (ARC) to create an outdoor education program for neurodivergent students in Port Elgin, NB.
De Ste-Croix was awarded an internship through Experiential Learning and Career Development and Handelsman and Juliusson completed a practicum through their community engaged learning course in order to support the partnership with the ARC.
The outdoor education program consisted of eight sessions for students ages 7-12 at Port Elgin Regional School. It was designed to create a sense of community and build self-esteem for students in a non-competitive, team-building environment.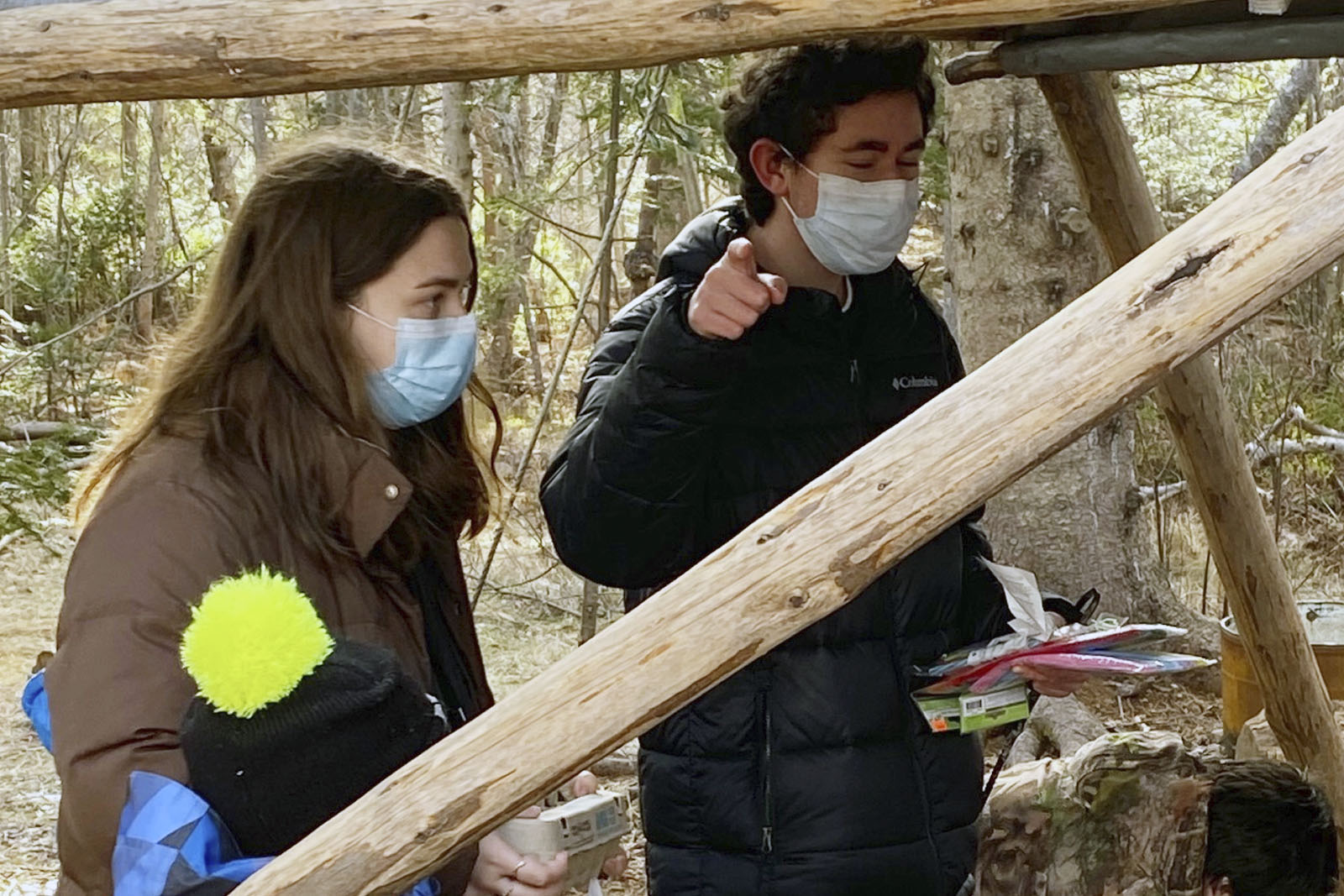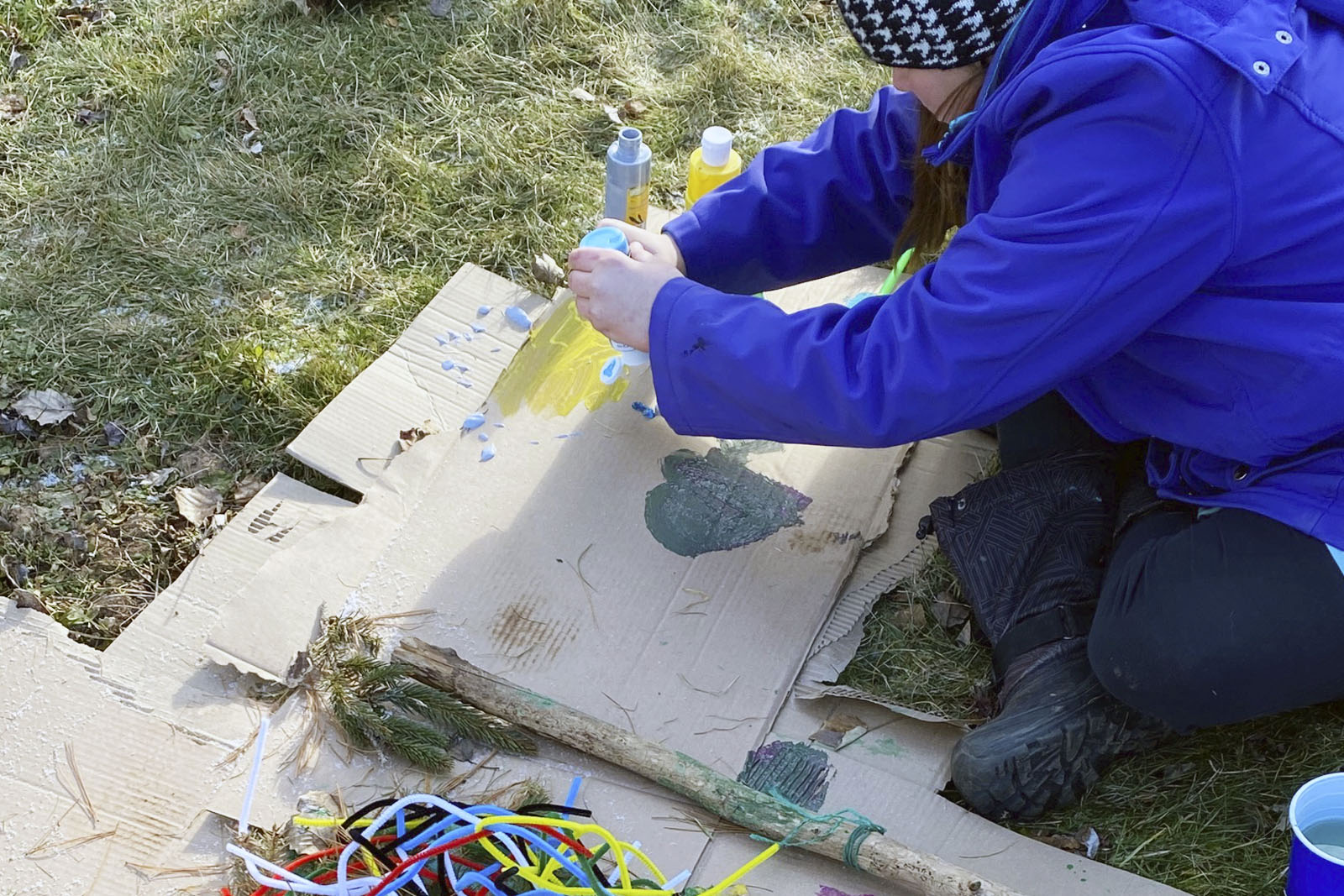 The program started out with more structured activities and ice breakers and developed into a less structured environment where the participants facilitated their own interactions, including forming mentorships between older and younger students.
"Over time we noticed that the kids created strong connections," says Handelsman.
Handelsman, whose goal is to become a behavioural therapist, says the project taught him how to deal with unique challenges while introducing exciting ways to engage with learning and reflection. But also, just how amazing the outcomes can be when working with neurodivergent students.
"This learning experience went so much further than any other experience I have ever had before," he says. "It's rare to be able to see and feel the outcome of your work."
Dr. Leslie Shumka and Dr. Mike Fox were the faculty leaders on this project.
"All three students are incredibly passionate about working with neurodivergent children," says Shumka, "and their enthusiasm proved to be a great driver of the programming they designed. While all three were a little diffident at the outset of their project, they began to flourish once they embraced the messiness, risk-taking, and discomfort that often accompanies community engaged learning. It was especially exciting to watch them integrate the knowledge that they had acquired from their psychology and sociology courses, with their considerable knowledge and experience of community engagement."
Throughout her internship, de Ste-Croix, who is majoring in psychology, says she had to step out of her comfort zone and navigate a learning curve.
"To have mentors like Dr. Shumkaand the ARC support us through this process was like putting us into the real world, but with a safety net," she says.
In April, the students facilitated a workshop on campus that saw local educators, students, and members of Mount Allison's neurodivergence club come together to discuss challenges and get feedback on how the program can grow moving forward.
"Real connections were made through this program,and it was a real success," says ARC Executive Director Catherine Jose Bechlem. "We hope to continue it next school year and expand it to more schools."
This partnership has also allowed ARC to establish more visibility in the Sackville area with schools and families and to make new contacts. For example, this summer, Mount Allison Summer Camps will be offering inclusive programming for neurodivergent children and teens.