1970s–2020s Class Connections Summer 2022
Find out the latest news about your fellow Allisonians
Let us know your latest news by submitting a Class Connection online or e-mailing alumni@mta.ca and we will share it in a future edition of the Record.
And stay in touch on social! Tag or DM @mta.alumni on Instagram or LinkedIn (Mount Allison University) with your news.
---
1970s
MARGARET HENDERSON ('73) received a 2021 Northwest Territories Outstanding Volunteer Award for her outstanding contributions in her community (Yellowknife). 
The Halifax Camerata Singers — Atlantic Canada's leading chamber choir — has a strong representation from Mount Allison alumni. Singers include (L-R): JESSICA SHARP ('14); SPENCER GOUGH ('06); JOHN LINDSAY-BOTTEN ('93); JILL (HEMEON) RAFUSE ('73); and KELLY (BURKOM) HART ('97). The choir's general manager is PEGGY (FORSHNER) WALT ('81), and fundraising chair is ANDREA (DICKINSON) MATHIS ('08).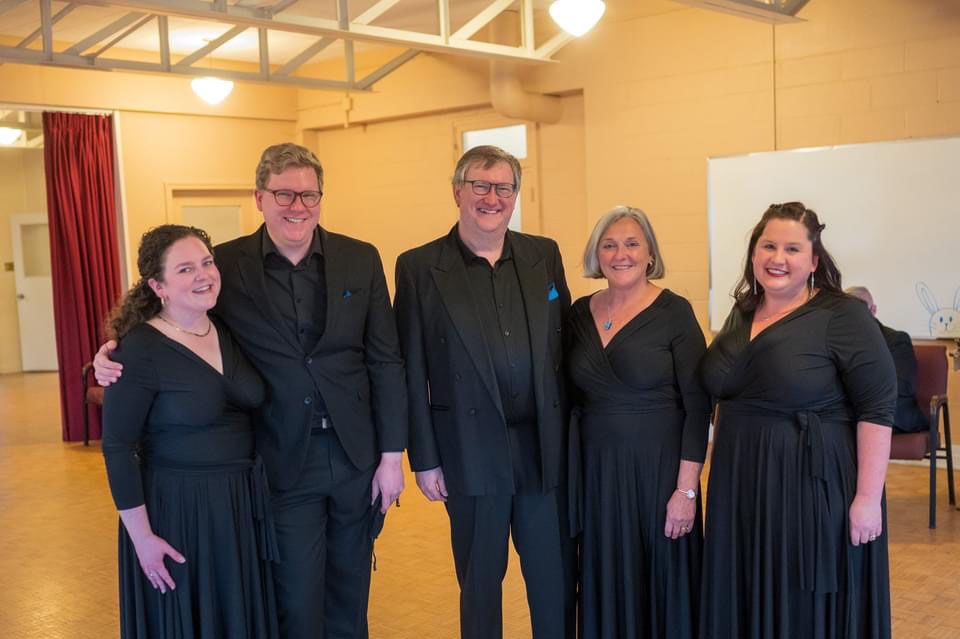 KORONA BROPHY ('76), veteran musician, educator, and founder of the Celtic Fiddlers, has released her first solo album! Brophy played the cello as a student at Mount Allison and then picked up the violin and bass. During the pandemic she has found joy and an opportunity to think when recording in the studio. "It was such a work of love. I truly wanted to put this down on a CD so everybody could enjoy it."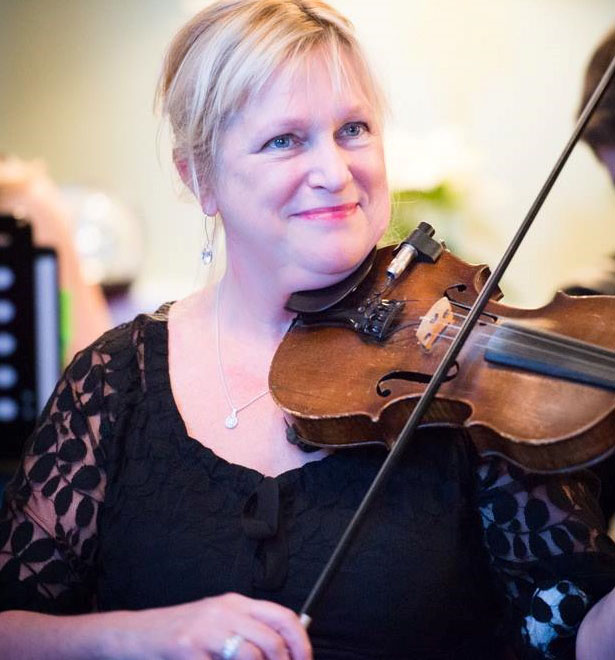 After 40 years of teaching at Mount Allison, PAUL BERRY ('77) is retiring with the hopes of getting to spend some time with his first grandchild!
MATTHEW JOCELYN'S ('79) Hamlet opened at the Metropolitan on May 13, 2022. Jocelyn wrote the libretto for the adaptation of the most famous play in the English language and has received very positive reviews.
---
1980s
SONDRA (ROY) LAVOIE ('85) writes, "After 50 years of 'ships passing in the night,' the stars aligned, and my childhood sweetheart Marc and I reunited! We married on Christmas Eve 2021. My last name is now Lavoie. Happily Ever After."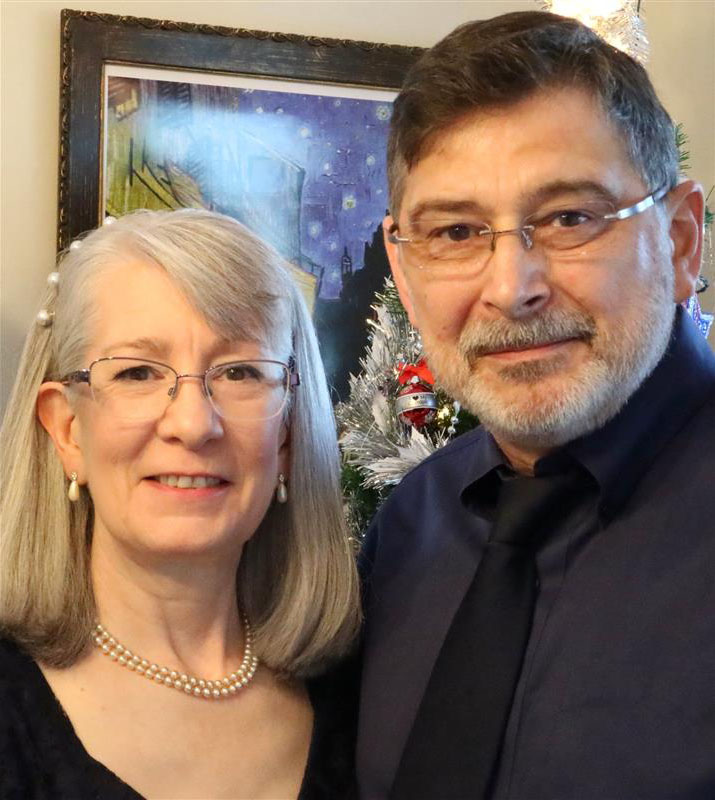 MARLA (GOODEN) SMITH ('86) completed her fifth World Marathon Major on April 18, 2022 by running the Boston Marathon. She ran for the Brigham Stepping Strong Marathon team to raise funds for trauma innovation and research in honour of her mom. To complete her bucket list goal of running all the World Marathon Majors, she will be running the Japan Marathon in March 2023. When not running, Marla is busy at work as the youth services librarian of the Bermuda National Library and is the secretary of her local running club.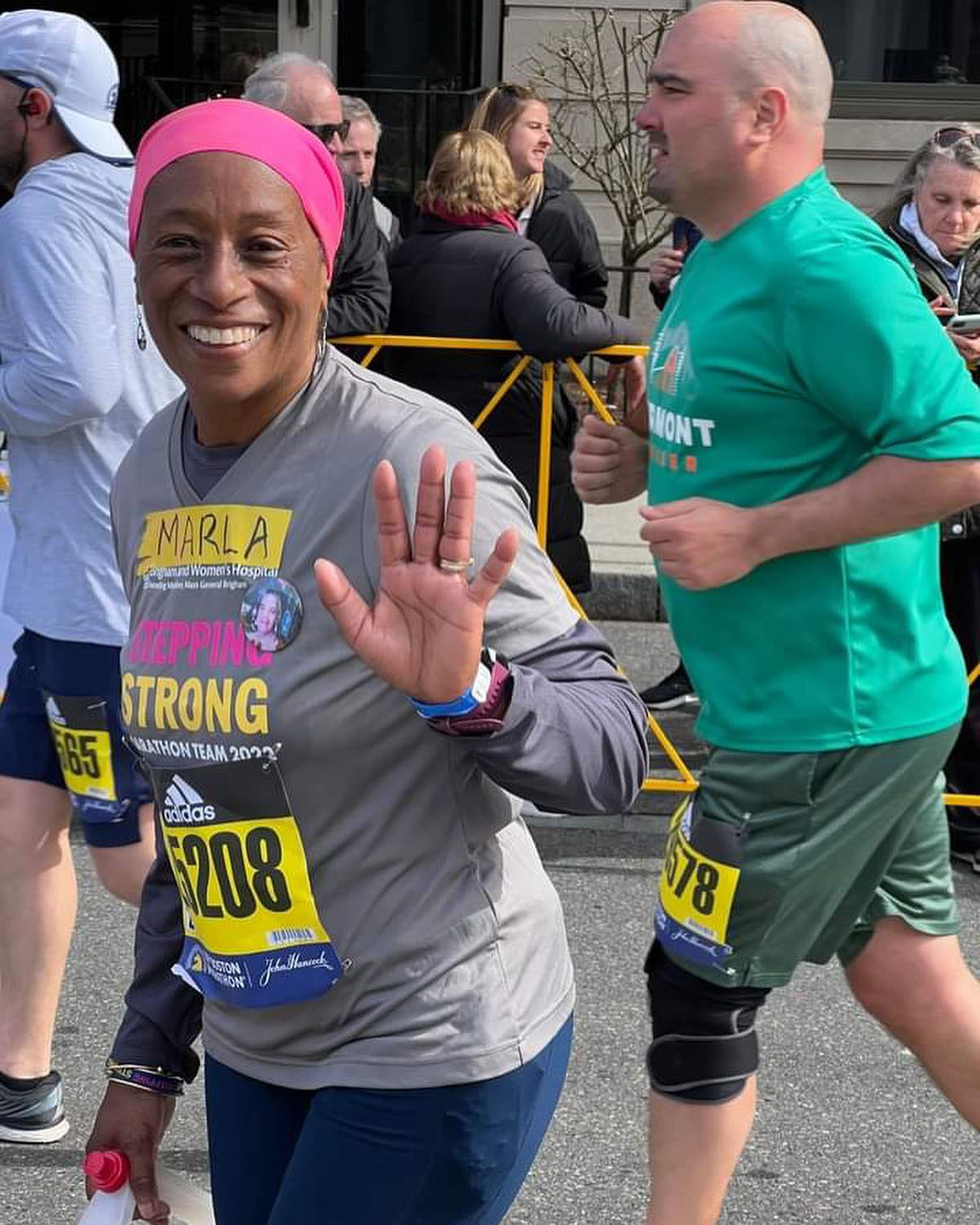 ---
1990s
SHANE ROSSIGNOL ('91) and his bike team — Cycle of Life — biked over 900 km across the Maritime provinces at the end of May 2022 to raise funds in support of Progress For Mental Health and KidSport Canada.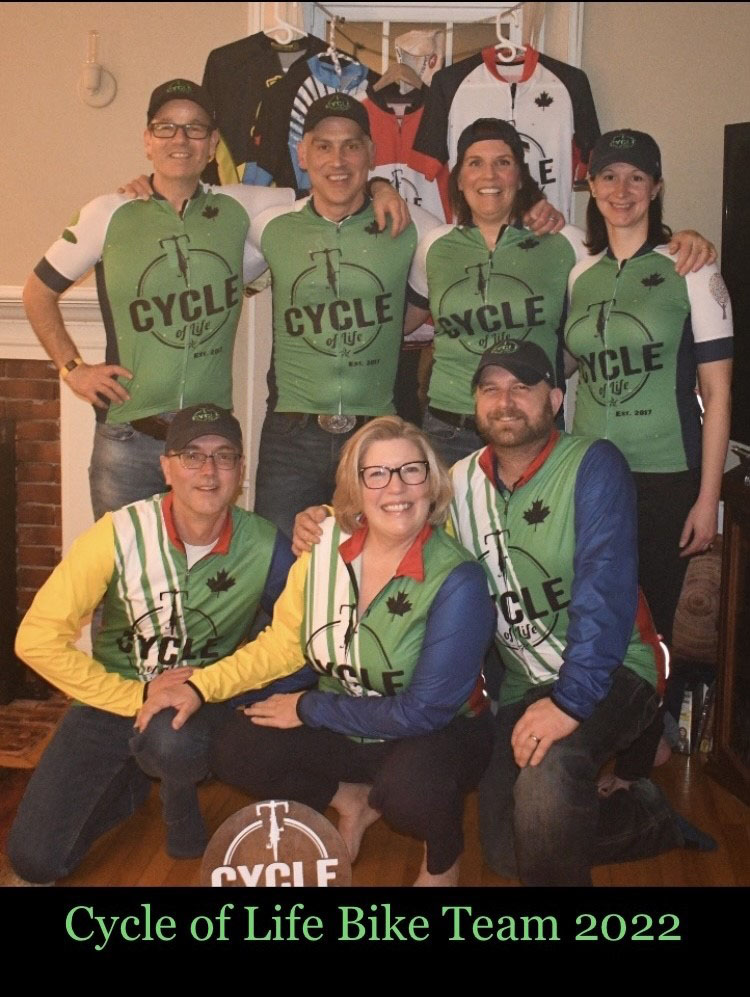 JODI SWAN ('96) developed a continuing education workshop curriculum to build competency in funeral service professionals in caring for 2SLGBTQIA+ individuals and families. Swan completed a Master of Science in Thanatology from Marian University in Wisconsin. She has been elected to the Board of Directors for the Association for Death Education and Counseling — an international professional organization that's dedicated to promoting excellence and recognizing diversity in death education, care of the dying, grief counselling, and research in thanatology. 
JOANNE HUMPHREY ('98) was a part of Mount Allison's Wellness Week activities as a guest speaker for the Psychology Society's Alumni Speaker Series. She spoke about her 20 years of experience as a registered psychotherapist, having worked in various sectors such as interpersonal violence, criminal justice, addiction, and mental health.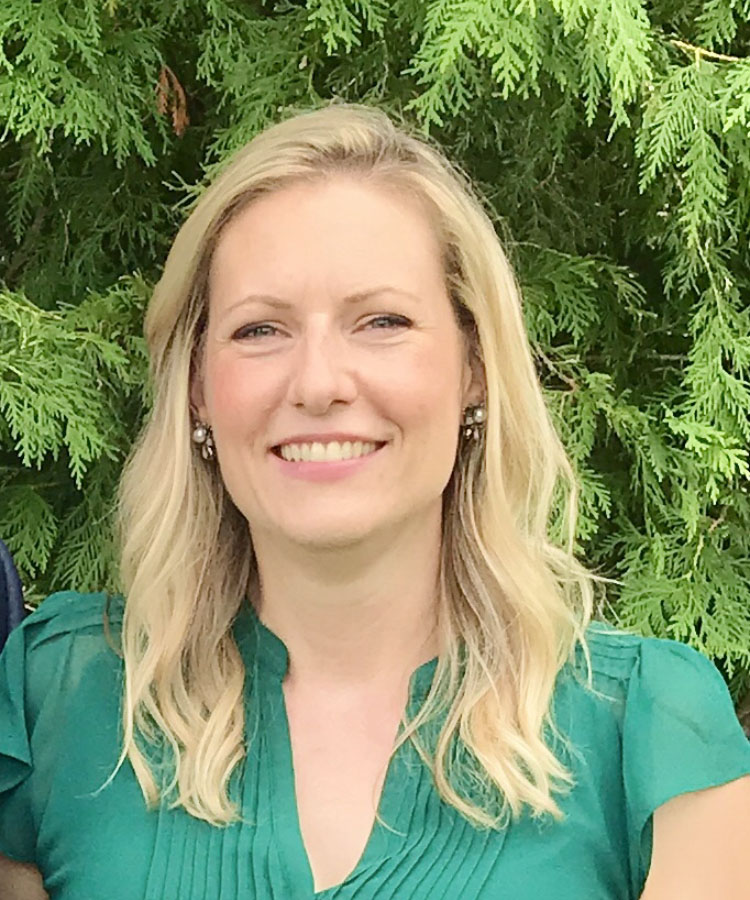 ---
2000s
KRISTA HARRISON ('01) and SARAH (TRENHOLM) PENNOYER ('07) reconnected with Mountie sports this year as assistant coaches for the women's basketball team. Having played on the team two decades ago, both Krista and Sarah offered support to current players on and off the court!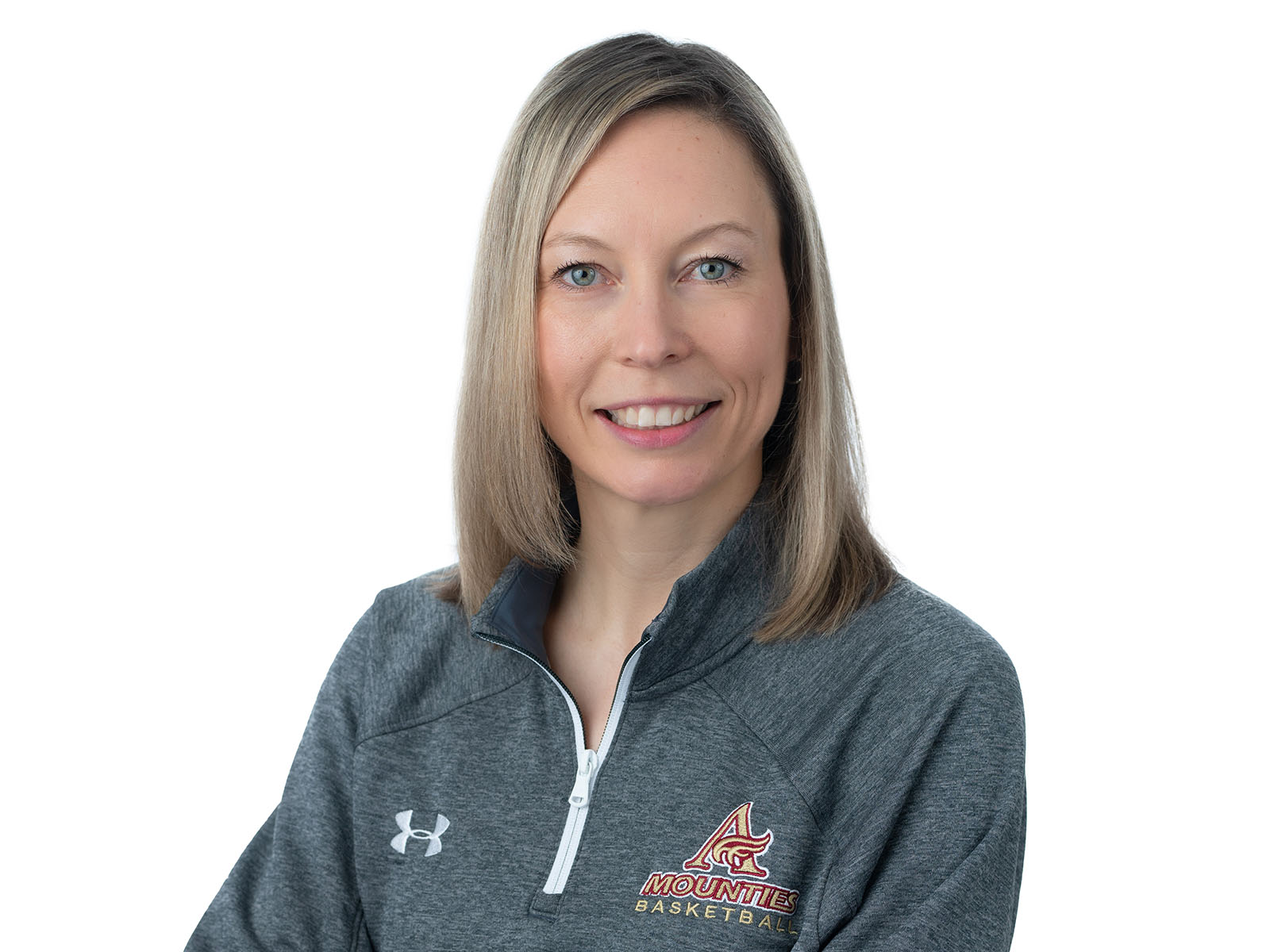 DAVID MYLES ('03) won his second Juno Award — Instrumental Album of the Year — for his album That Tall Distance.
KATE BEATON'S ('05) children's book, The Princess and the Pony, was adapted into a new Apple TV series titled Pinecone & Pony that premiered on April 8. Kate is one of the executive producers and she worked with a network of animators and writers to bring her drawings to life. Kate says, "To see your drawings up there moving, it's everything that I dreamed of when I was a kid."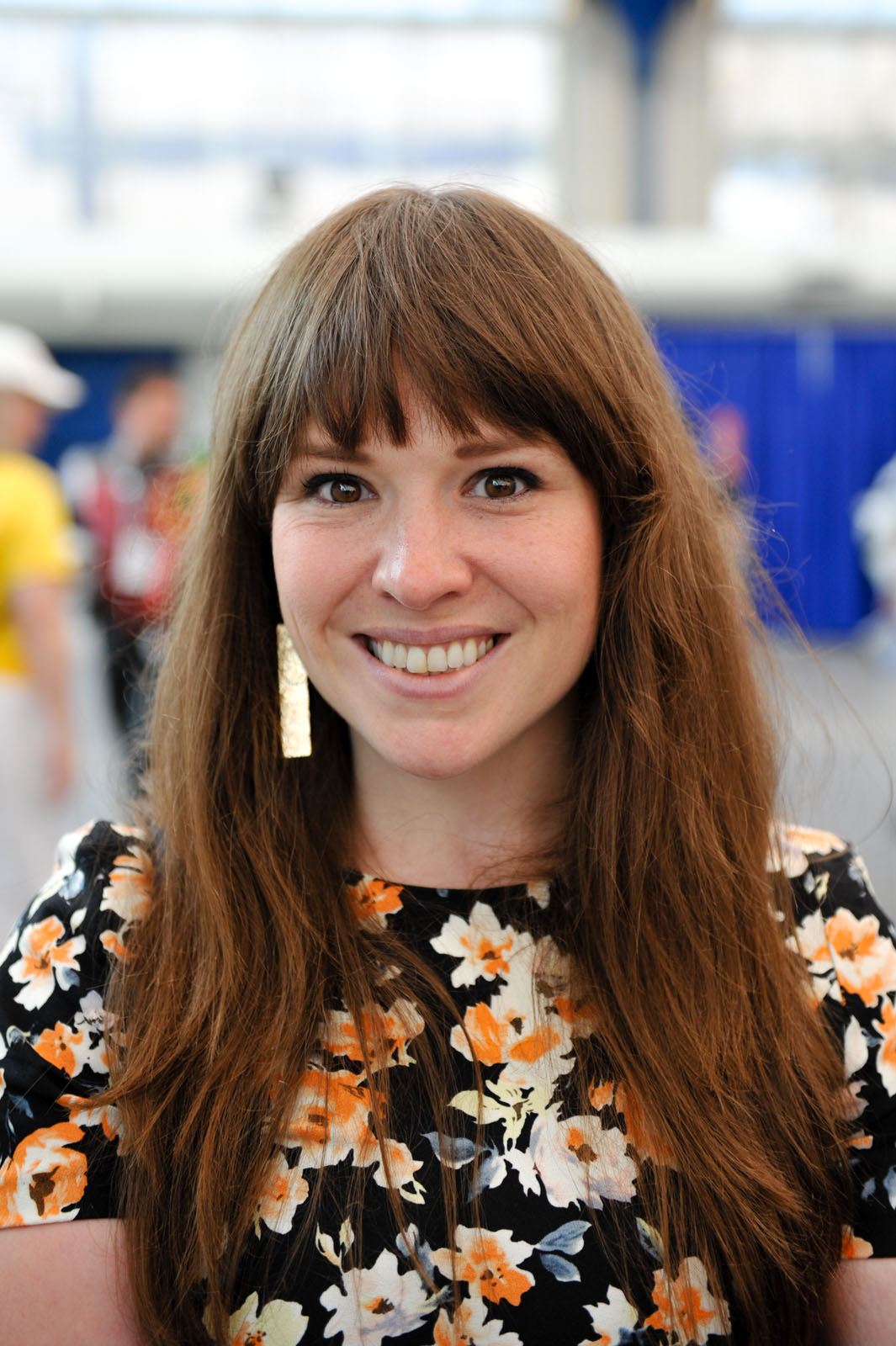 ---
2010s
CHRISTIANA MYERS ('12) received the Sheila Mackay Advanced Studies Scholarship and this fall will begin doctoral studies in the History of Art Department at the University of Glasgow.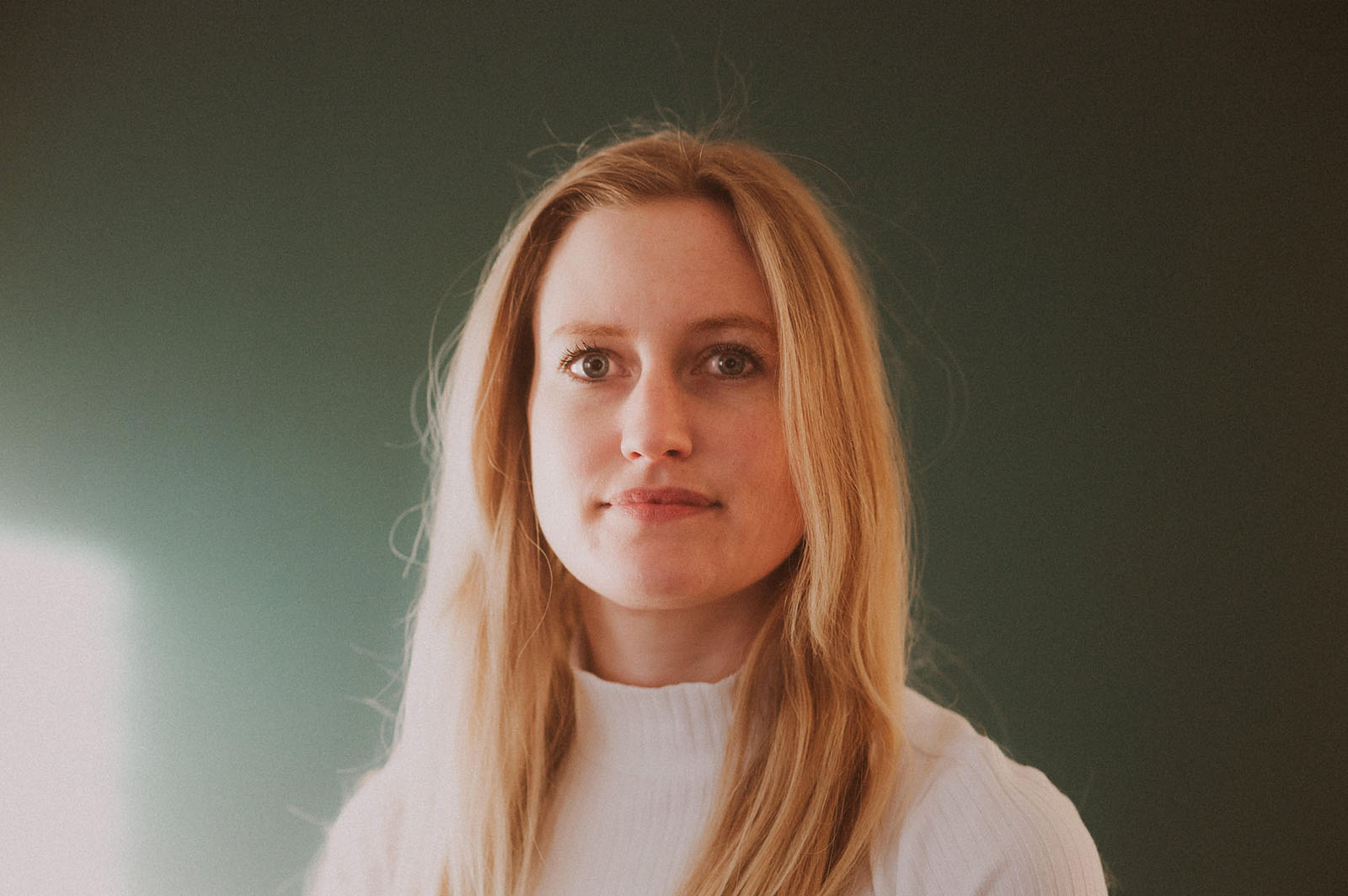 ADVAIT VIJ ('14) recently co-founded ADLA Strategy Group — a non-profit consulting firm offering services such as strategic planning, program design, grant writing, fundraising strategy, website development, cybersecurity, and more.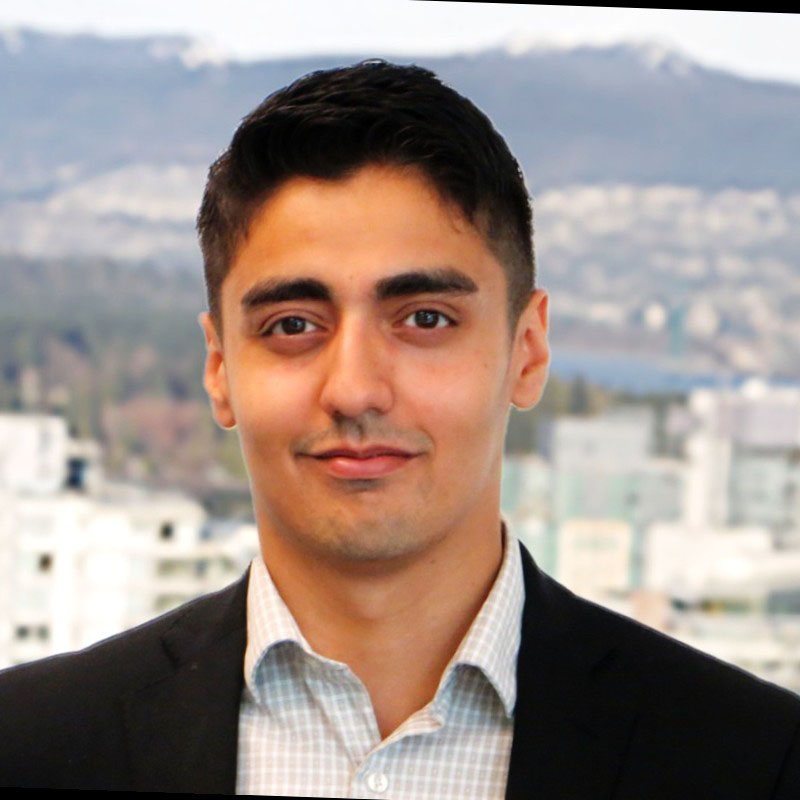 CYDNEY KANE ('17), who is a member of the Mount Allison Alumni Board of Directors, competed alongside her cousin MARK BOBBITT ('22) on Family Feud Canada for two episodes this winter!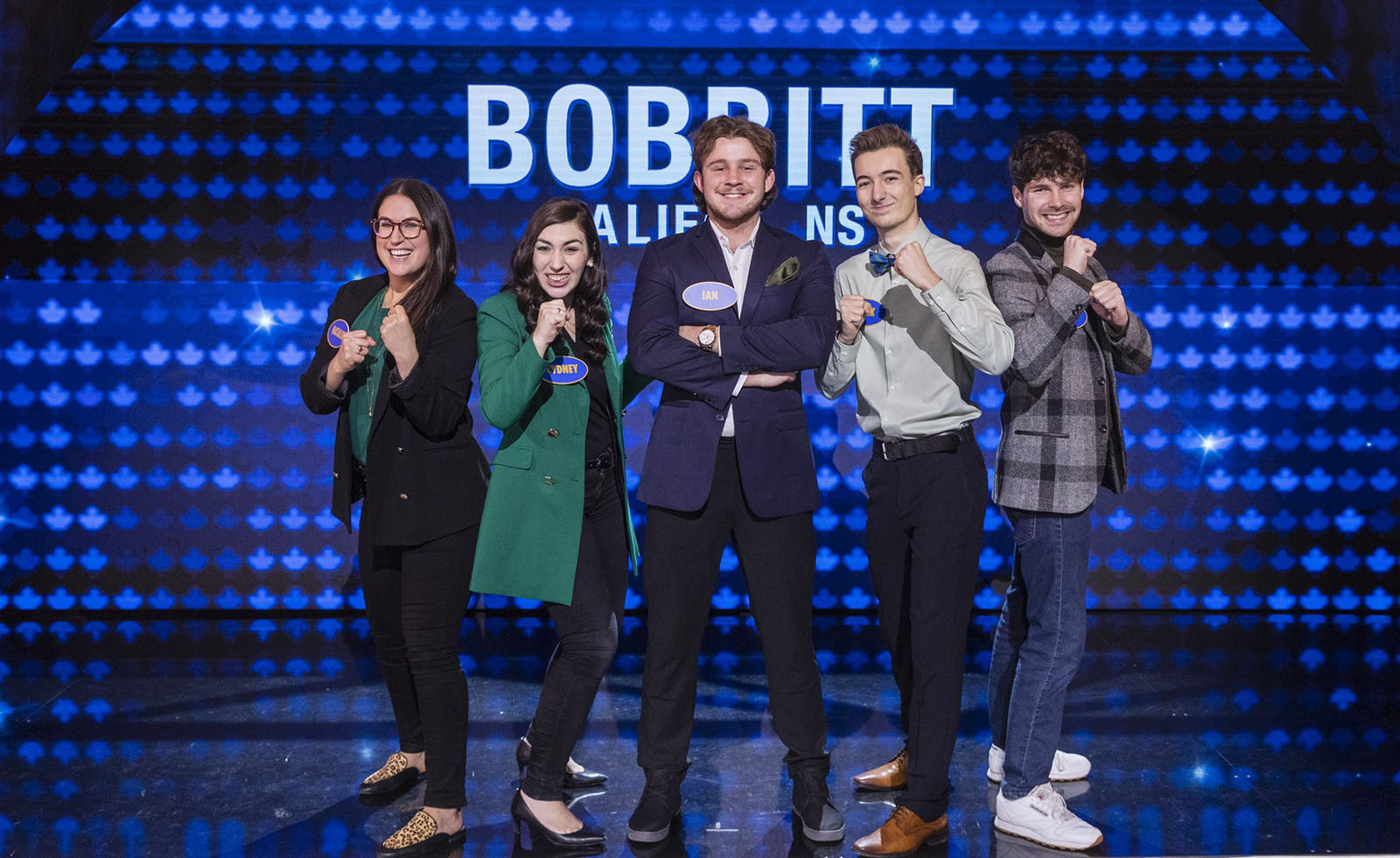 SARAH MACARTHUR ('18) received a 2021 Vital Employee Excellence Award (presented by Next Gen Cape Breton). MacArthur is a program co-ordinator with Autism Nova Scotia — Cape Breton Region and she runs a "Chat and Chill" program in the evenings for adults with autism.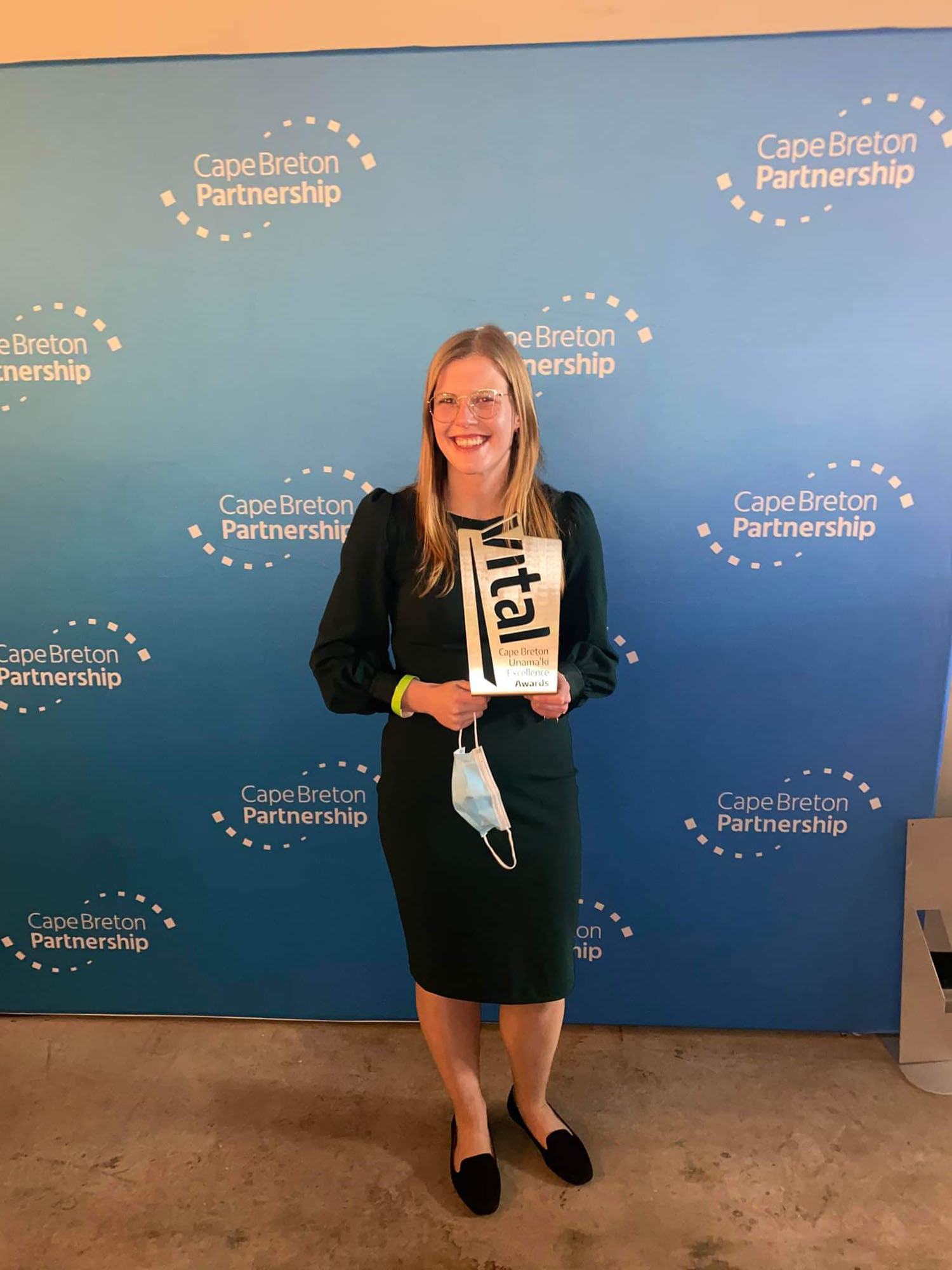 LINDSEY GALLANT ('19) teaches at Rocky Lake Elementary in Bedford, NS and this year she used the word game Wordle as a learning tool in her classroom. She says, "Students at this age are enthusiastic about learning, especially when bringing new trends into the classroom that they may relate to. Wordle is a great way for students to work on vocabulary and spelling every single day while promoting friendly competition among their peers."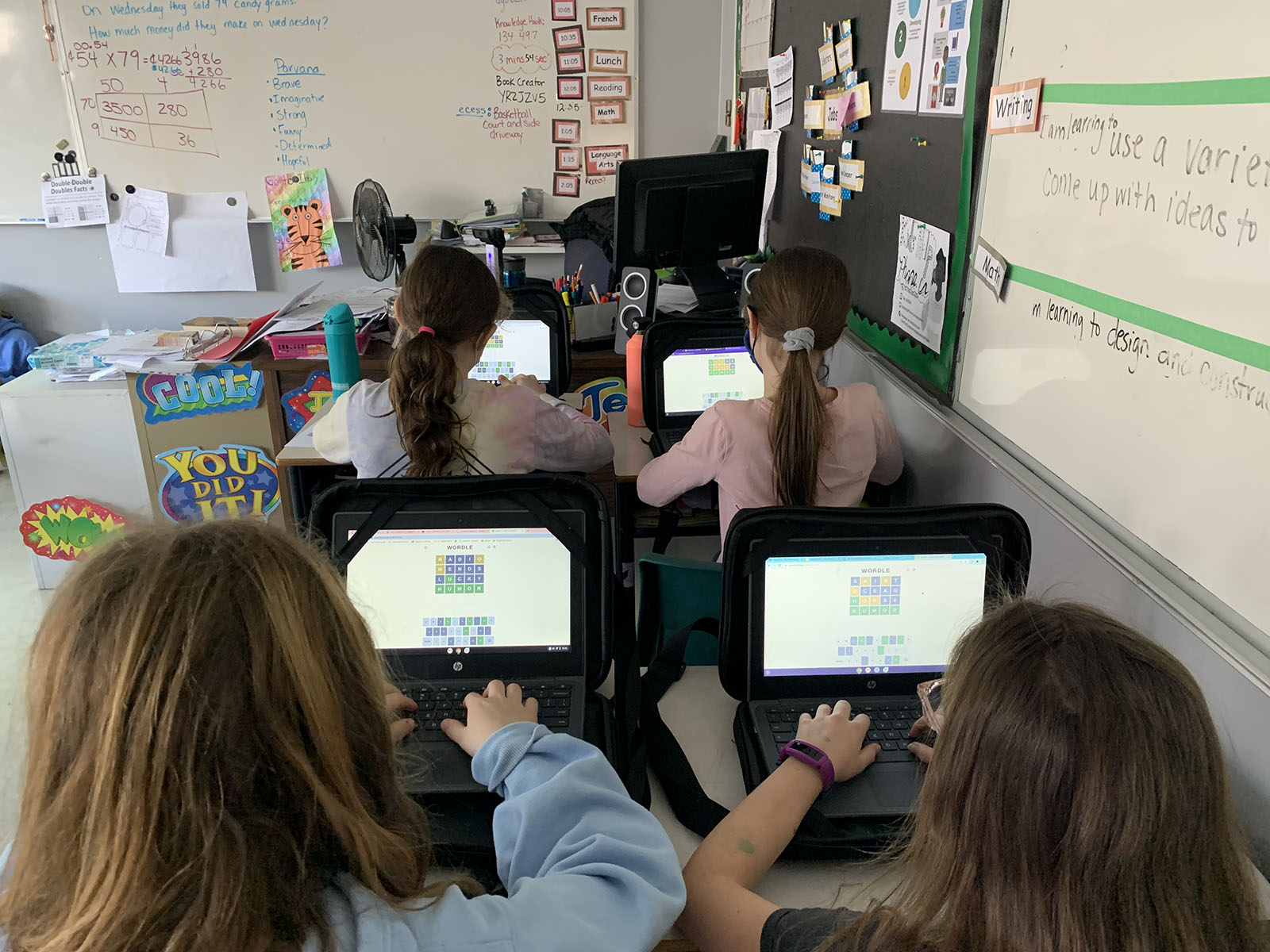 MARRISSA MCINTOSH ('19) published her first scientific paper as the primary author. Her research uses ventilation and structural imaging to evaluate patients with severe asthma and post-acute COVID-19 syndrome, with the goal of understanding the underlying mechanisms responsible for symptoms, progression, and treatment response.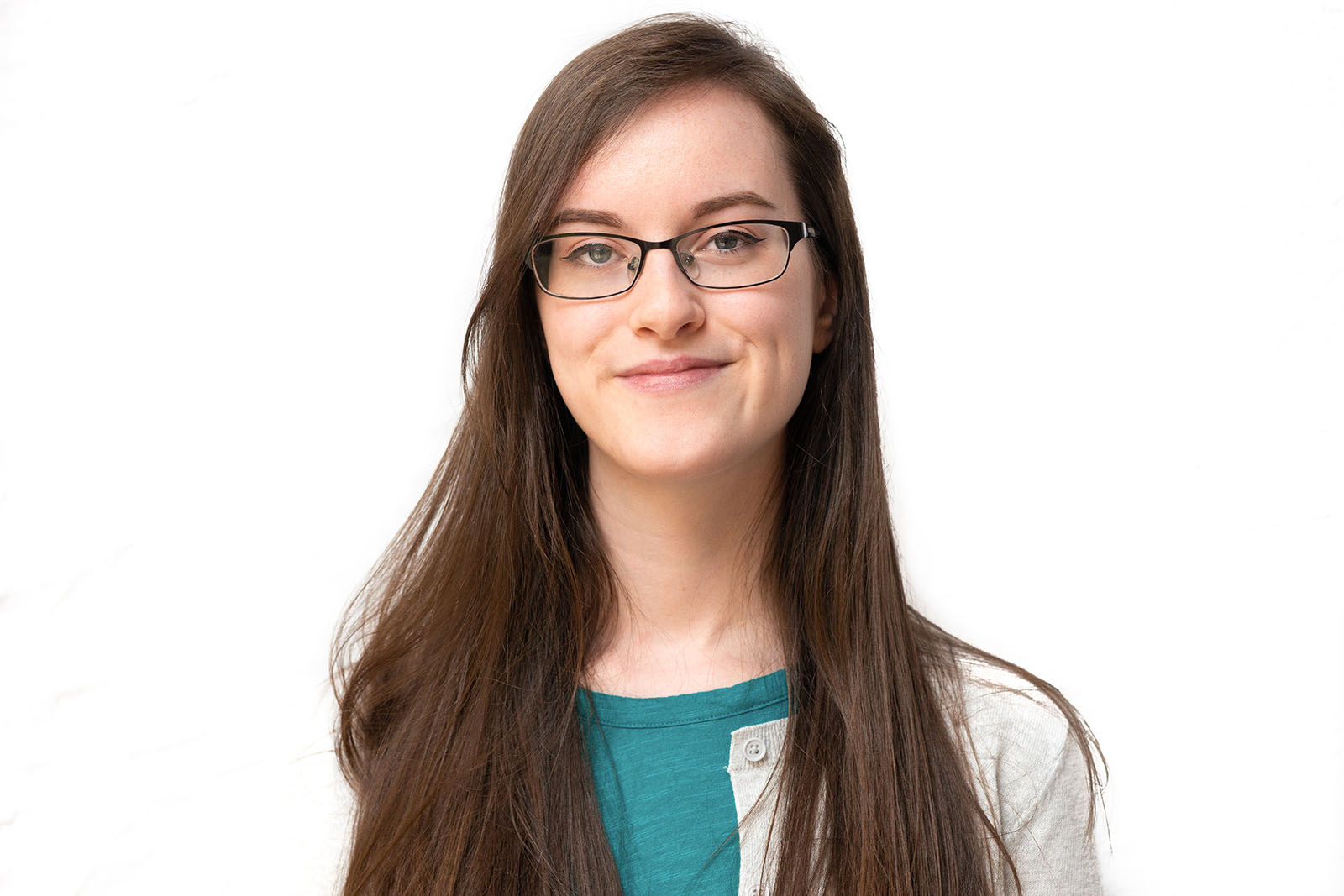 ---
2020s
Since graduating, BRENDAN BARRITT ('20) has been working with Cyno — a Newfoundland-based health technology platform for corporate wellness — helping develop sales strategies and build the client base across North America. Cyno just secured $2.3 million in seed funding.