Class Connections Fall 2022
Find out the latest news about your fellow Allisonians
Let us know your latest news by submitting a Class Connection online or e-mailing alumni@mta.ca and we will share it in a future edition of the Record.
And stay in touch on social! Tag or DM us on Instagram or LinkedIn (Mount Allison University) with your news.
---
1940s
RUTH (DUFFY) MOORE ('42) celebrates 80 years since graduating in chemistry from Mount Allison. She went to work for the Aluminum Company of Canada in Arvida (northern Quebec) during the war as a chemist. Following the return of the men after the war ended, Ruth moved to the National Research Council in Ottawa. Ruth is now 101 years old and is still an avid reader of the Record.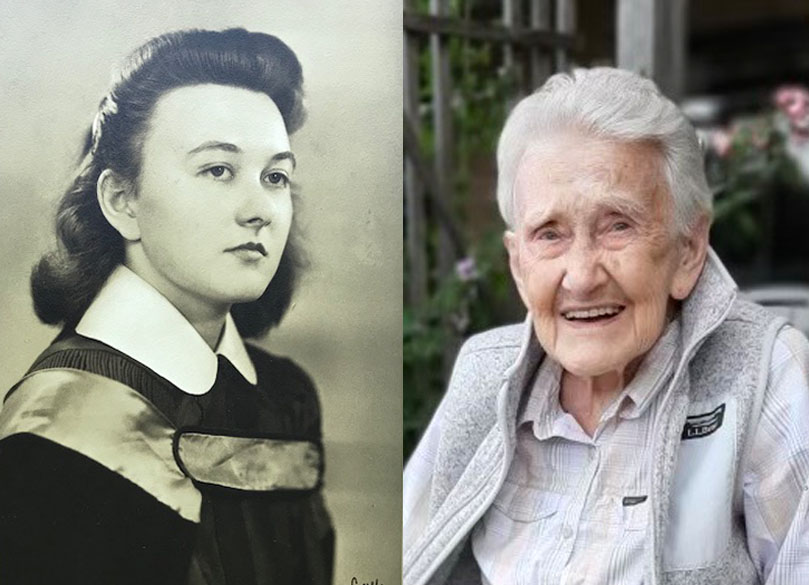 1950s
Last year at age 90, JEAN CONNELL ('55) sat down and wrote her first novel. This year at age 91 she is thrilled to say it has been published and is titled, If You Can't, I Will. This book is available from Commoners Publishing in Ottawa.
1960s
IAN CAMERON ('64) is the author of Quarantine What is Old is New: Halifax and the Lawlor's Island Quarantine Station 1866-1964. The book was written just after the SARS pandemic, which used quarantine measures, and has continued to be relevant during the COVID-19 pandemic. Ian has two grandchildren who started MtA this fall, Luke and Sophie, the fourth generation of the family to attend Mount A.
During the July Reunion, a small off-campus gathering took place at Le Chat Bleu between ROBERT (BOB) SEALY ('64), JEAN FENSOM SEALY ('67), and RHODES SCHOLAR DEREK HUM ('67).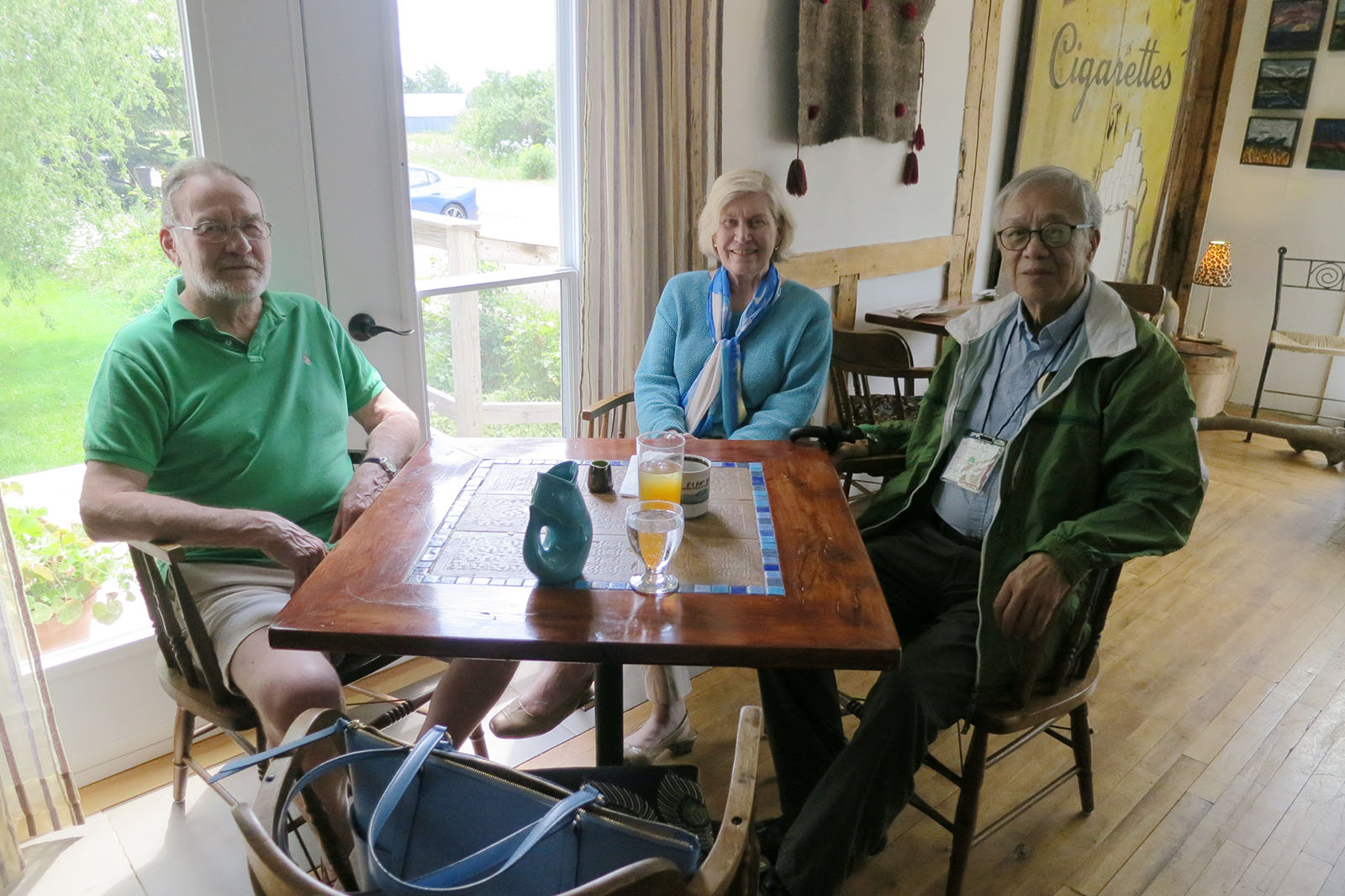 1970s
In mid-August, a group of Mount Allison hockey alumni had a blast in Thunder Cove, PEI, reconnecting and relaxing on the beach! Pictured (l-r): PETER HAZLEHURST ('78), SCOTT McCAIN ('78), BILL KELLEY ('77), STEVE TREVOR ('73), BILL SANFORD ('75), JOHN MOORE ('79), FRASER LIVINGSTONE ('75), ALAN LEARD ('76), and PETER MITCHELL ('74) on the board. Other alumni present included JIM CLARK ('76), LESLIE MCLEAN ('81), and PAM SANFORD ('75).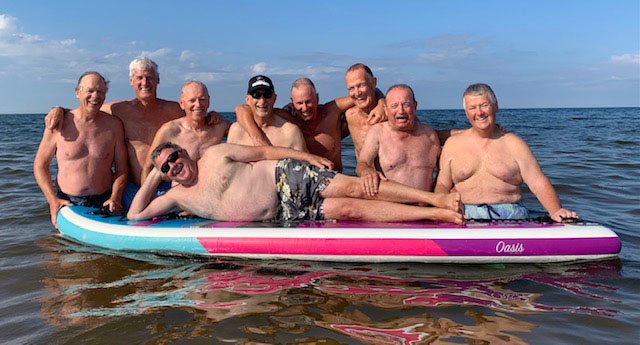 As of the end of May, GABRIELLE (MEHNER) BECKER ('76) completed two years of study to become a Licenced Lay Worship Leader (LLWL) with the United Church of Canada. Her home church is in Vankleek Hill, ON, which belongs to the Genesis Cooperative of the United Church, a cooperative of seven churches in Eastern Ontario. Other than that, she is also employed part-time in the church office as administrator; keeping her busy in retirement!
Congratulations to PAUL BERRY ('77) on his retirement. Paul worked at Mount Allison for 40 years, serving as an associate professor and the department head for the Commerce Department/Ron Joyce Centre for Business Studies. In retirement, Paul is looking forward to spending time with his first grandchild.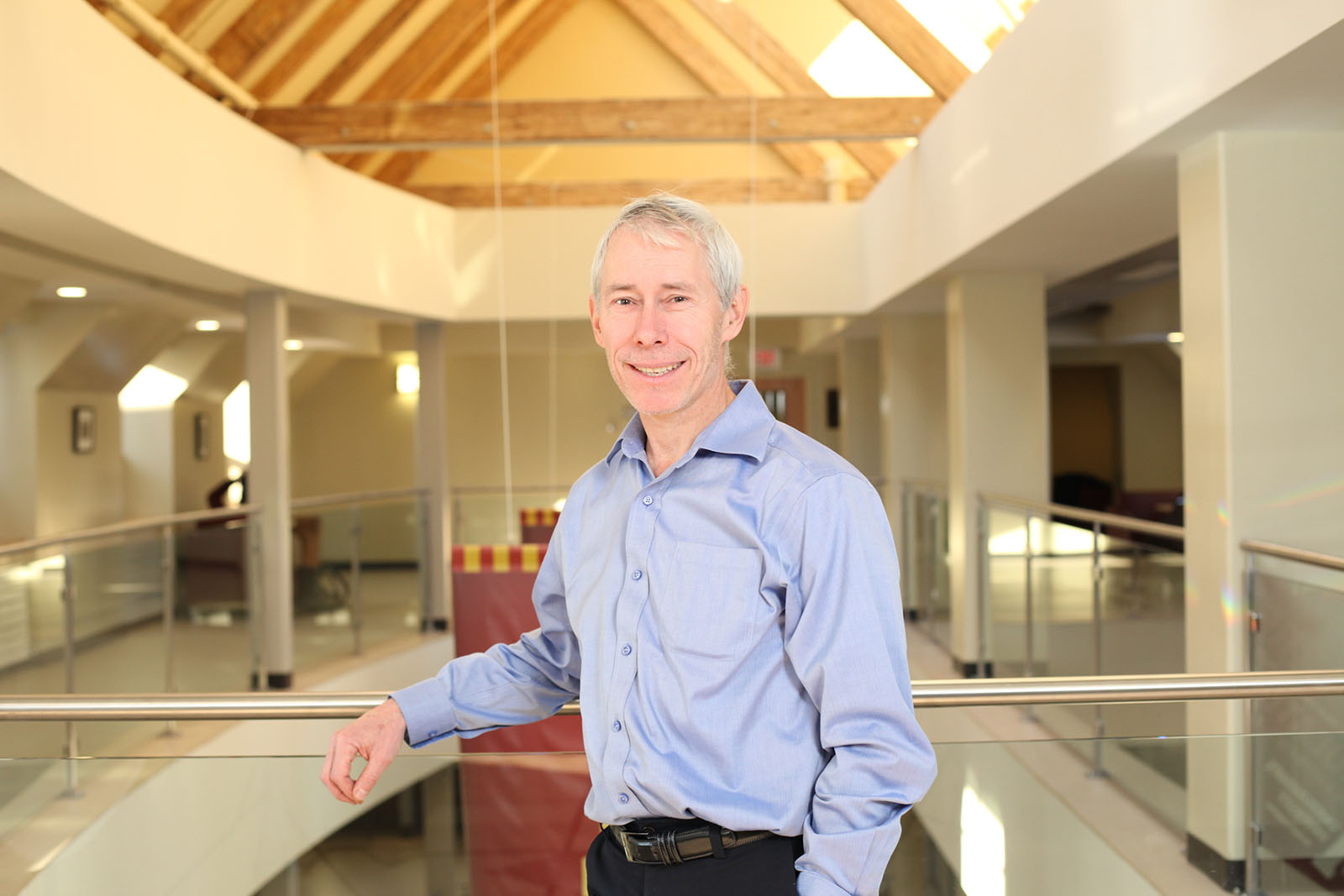 1980s
In February, WILLIAM (BILL) DUKE'S ('81) firm, Duke CPA Inc. joined forces with MNP — one of the largest national professional services firms in Canada. Bill is the senior founding partner for his firm, which is now part of the Quebec South region of MNP. Although Bill wasn't able to attend the 2022 Reunion, he was able to stop at MtA for a night and walked the grounds. Bill is looking forward to celebrating his 45th reunion in four years and would like to say hello to everyone!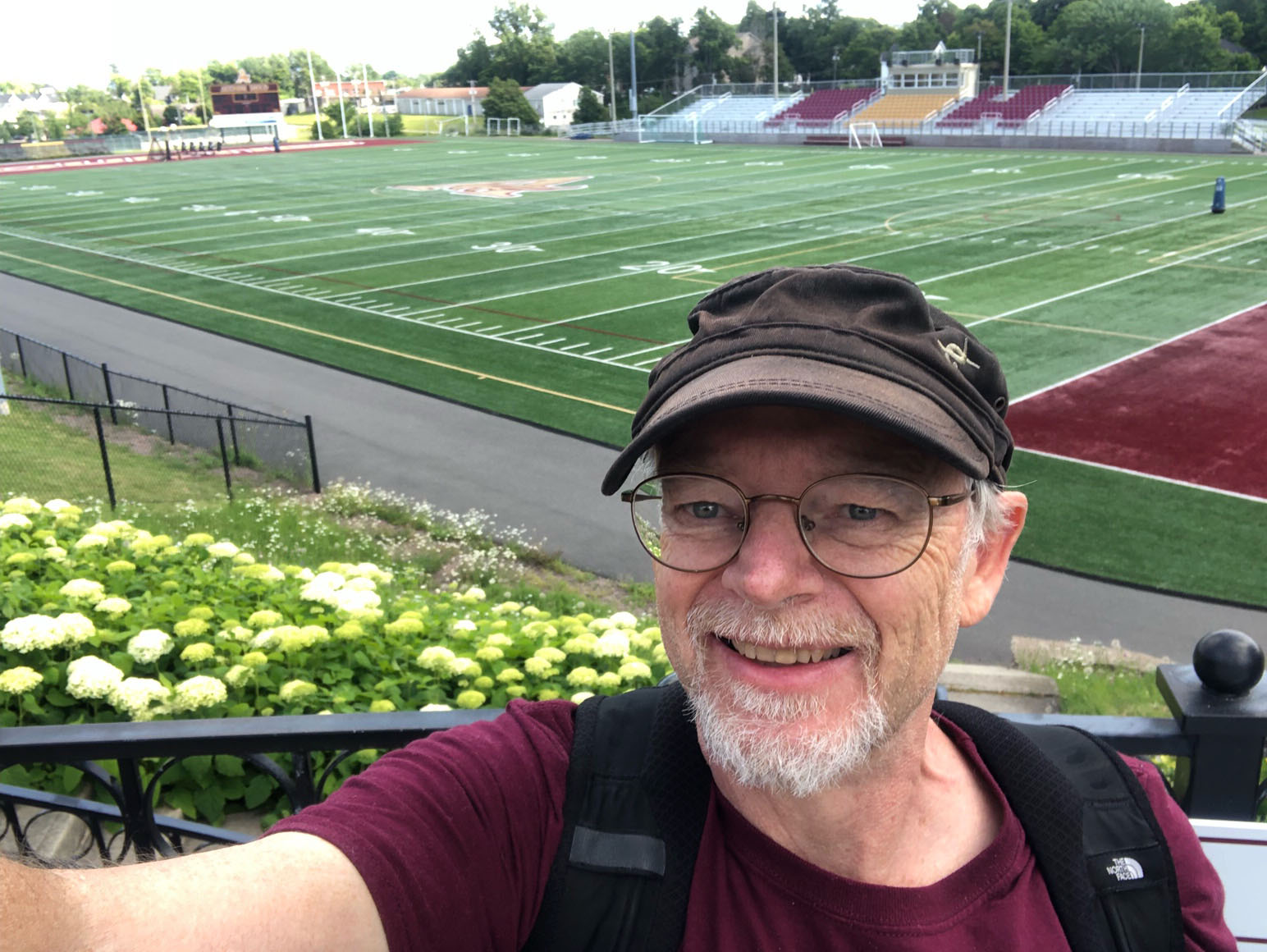 Congratulations to DR. RACHNA MINOCHA ('86, '87) and her husband Dr. Rick McKenney, on being awarded the Nova Scotia Dental Association Award for Community Service. All their kids have gone to/are attending Mount Allison: RISHA MINOCHA MCKENNEY ('20), ROHIN ('23), and RAJAN ('25).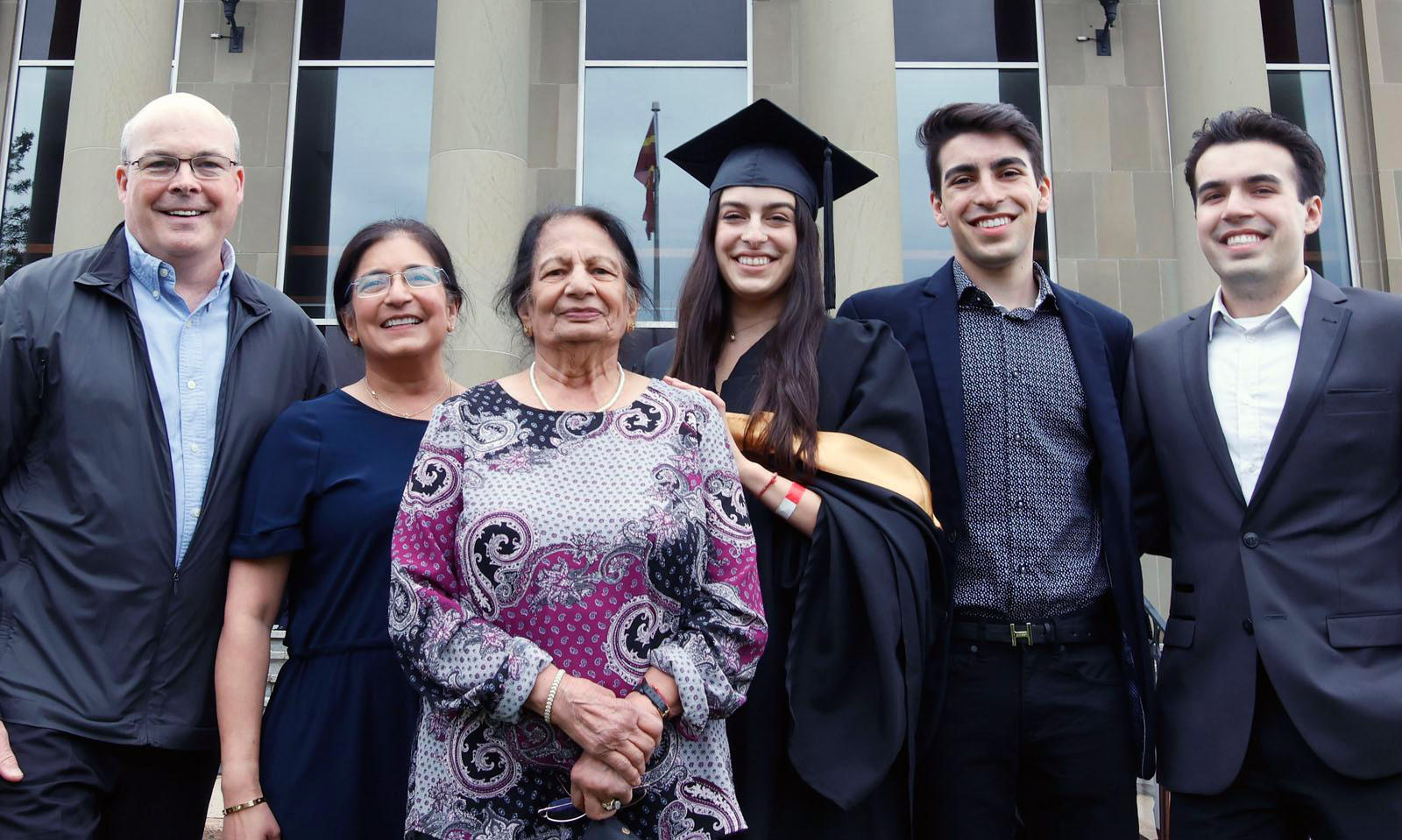 1990s
Congratulations to IAN FOGARTY ('93) on receiving a Brilliant Labs Award for Creativity and Innovation in Education. Ian has been teaching enriched chemistry and physics at Riverview High School for over 23 years. Additionally, Ian has worked with SHAD Canada — a month long summer program for high school students — since 2006, helping students further their interests in science, technology, engineering, the arts, and mathematics.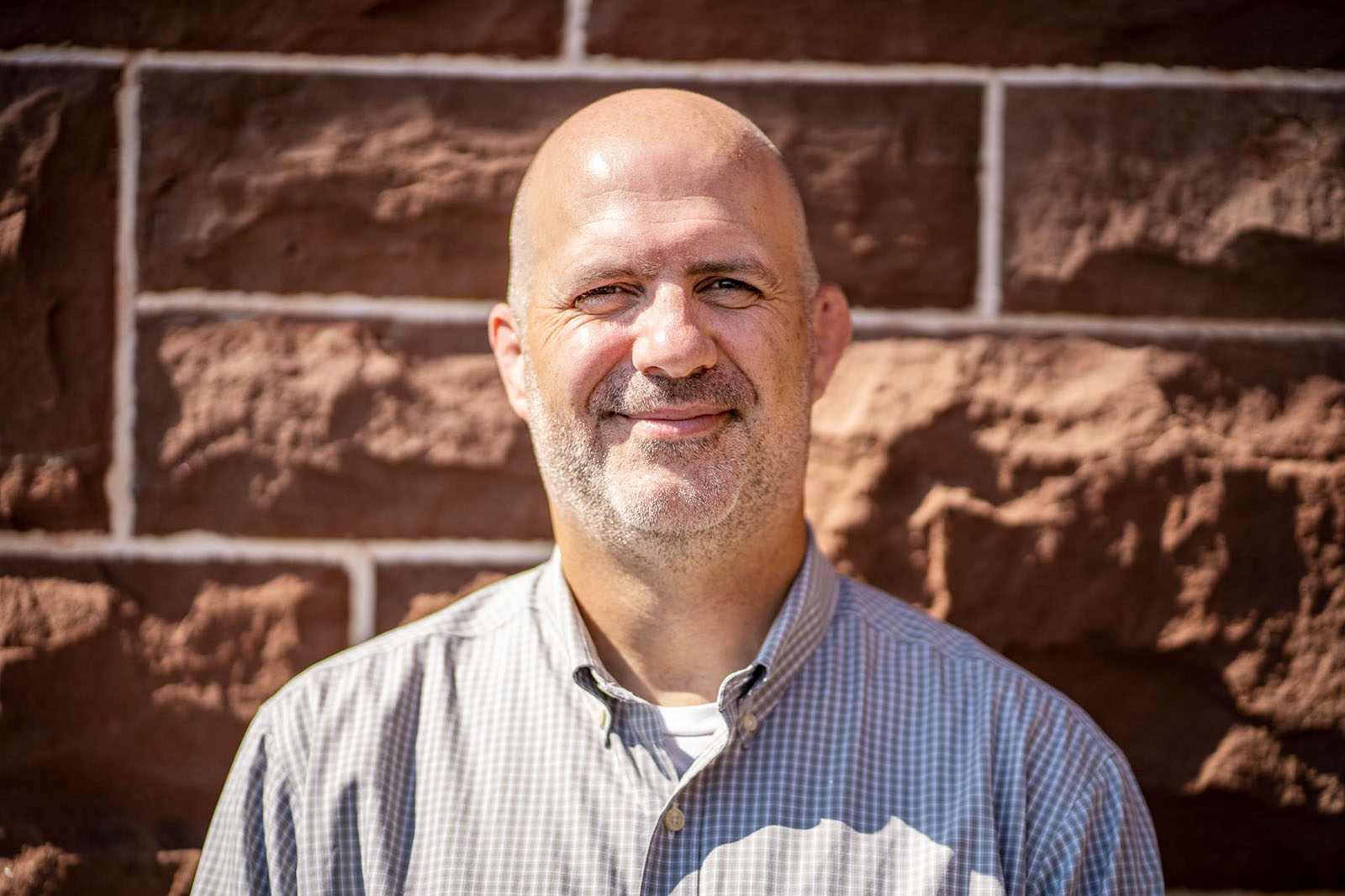 MELANIE ROSS BREEN ('92,'93) has had an exciting year as the new Director of the Miramichi Folksong Festival — the longest running folk festival in Canada — and as Vice Principal of Halifax Regional Arts. She has also been performing all summer at music festivals across Atlantic Canada.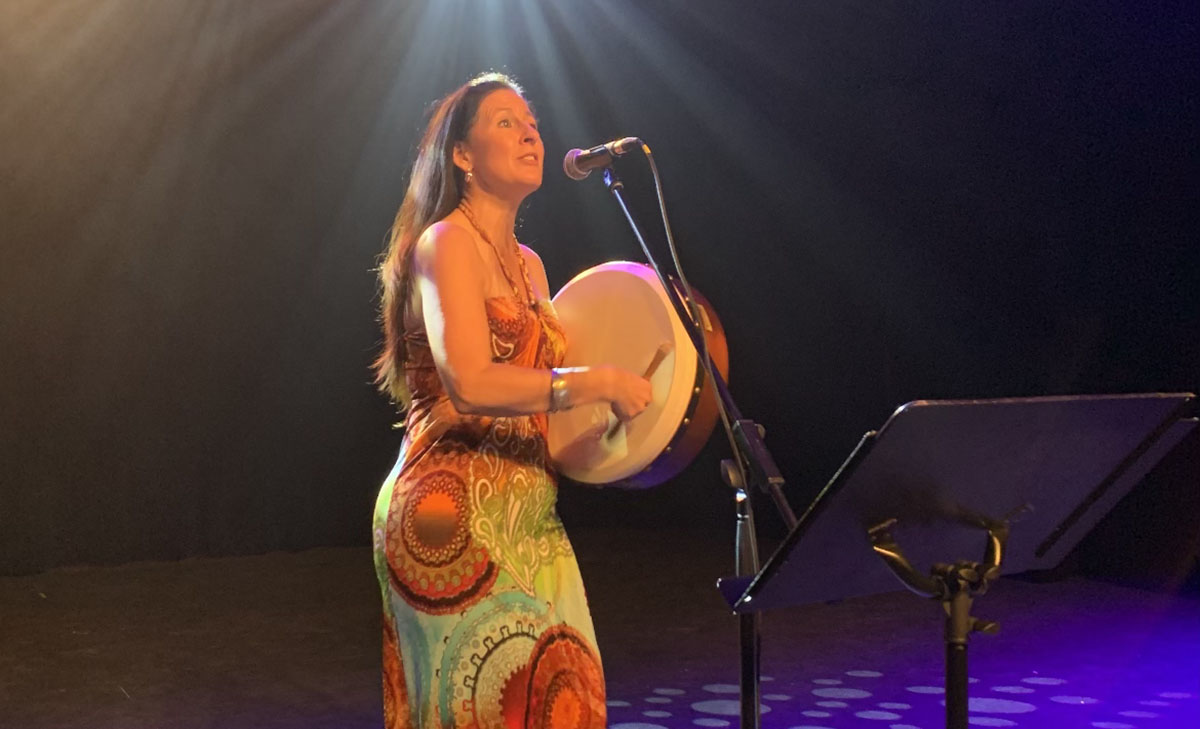 Congratulations to MORA MACDONALD ('92, '95) on being New Brunswick's first Certified Play Therapist! After receiving a BA and BEd from Mount Allison, Mora went on to complete a Master of Education in counselling. In nearly 25 years of counselling experience, Mora has practiced with children at every grade level — including working with Mount Allison students in the Student Life Office from 2001-2007.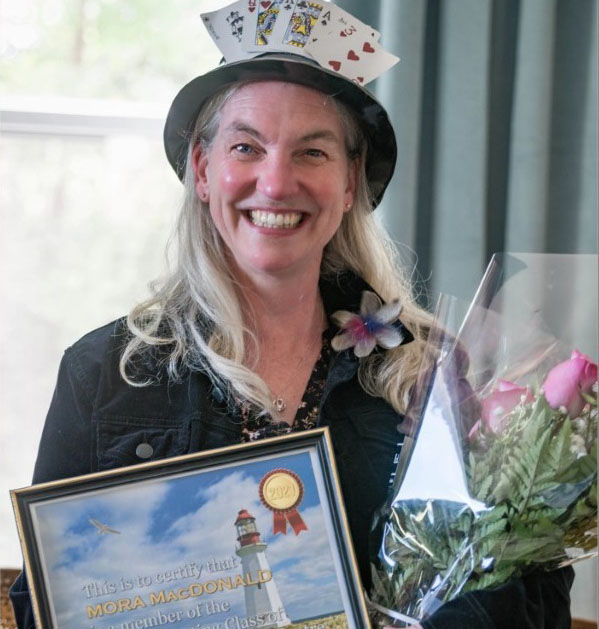 Earlier this year, LESLEY JOHNSON ('94) spent six weeks doing gilded lettering at The Chelsea — one of New York City's most storied hotels. As an artist well-connected in the restaurant and hotel industry of NYC, Johnson was asked to be a part of the hotel's recent renovation plans. "It was a dream for me to contribute to this location, it's just such an inspiring spot… there's so much energy there, it's palpable," Johnson said.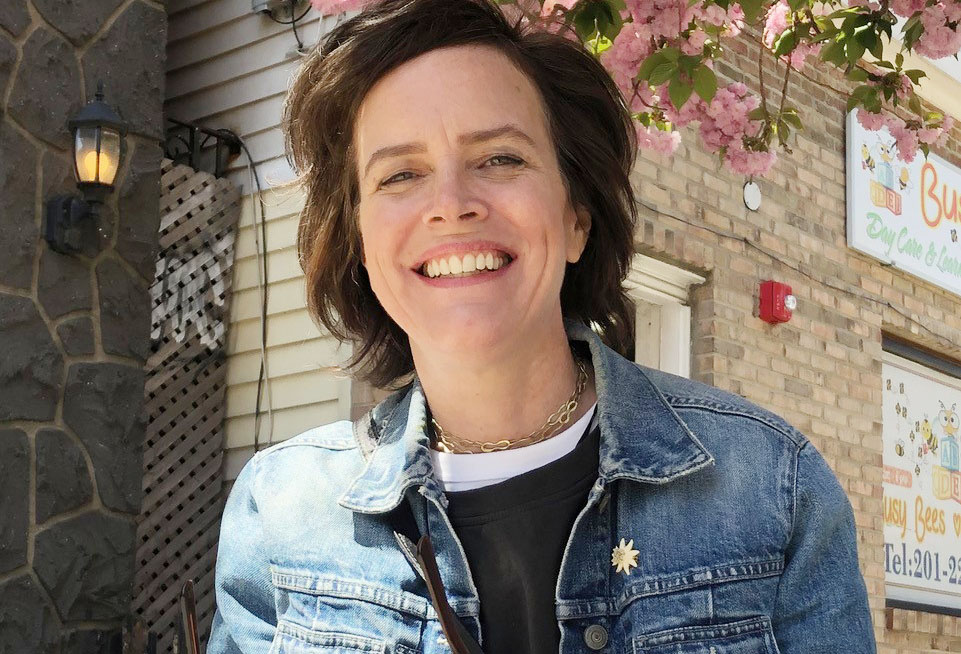 Congratulations to DIANA RICHMOND ('95) on being awarded her Queen's Counsel (Q.C.) designation — one of the highest accolades a lawyer can achieve. Richmond is a founding partner at Richmond Tymchuk Family Law LLP in Calgary. This designation is in recognition of Richmond's leadership, honesty, and for making a significant contribution to the legal profession and the community.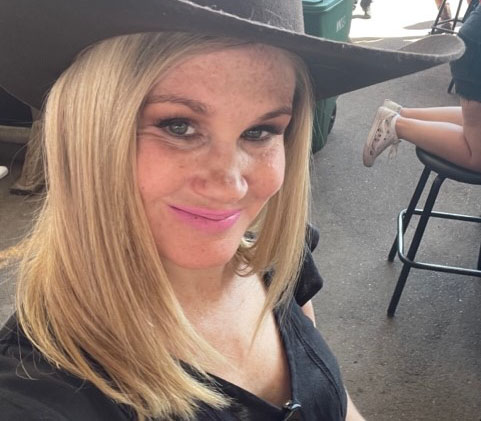 John Mullowney now JEAUXE DEVEREAUXE ('97) graduated in psychology from Mount Allison and would like to say hello to their graduating class! "A huge hello to Deborah and Darlene, my constant companions. I love you both and think of you often. I have been living in Vancouver 22 years now and often think of the pastoral settings of Mount Allison. Anyone who wishes to say hello, especially alumni living in the lower mainland of Vancouver, please do. My phone number is (604) 499-8282. My email is jeauxedevereauxe@gmail.com"
2000s
Congratulations ALLISON PENWELL ('01) on being awarded the Nova Scotia Band Association's Distinguished Directors Award for 2022. Passionate about arts education for rural schools, Allison has offered jazz, musical theatre, creative collective, theatre, and honours programs in her schools working alongside fellow educators to ensure small/rural schools have equal opportunities in the arts.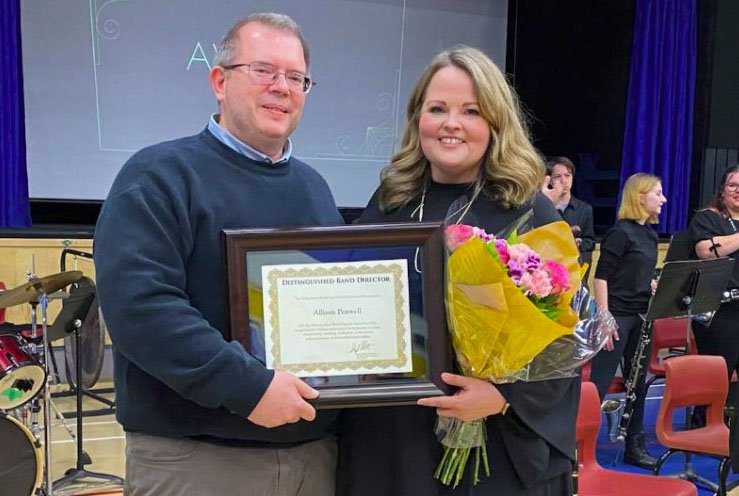 ANGELA THIBODEAU ('02) was the 2022 Waterfowl Park Artist in Residence for the Town of Sackville. Her goal was to show the park as a both a vibrant ecosystem and a site where humans find peace and calmness. She completed a collection of over 15 finished paintings and prints throughout the summer.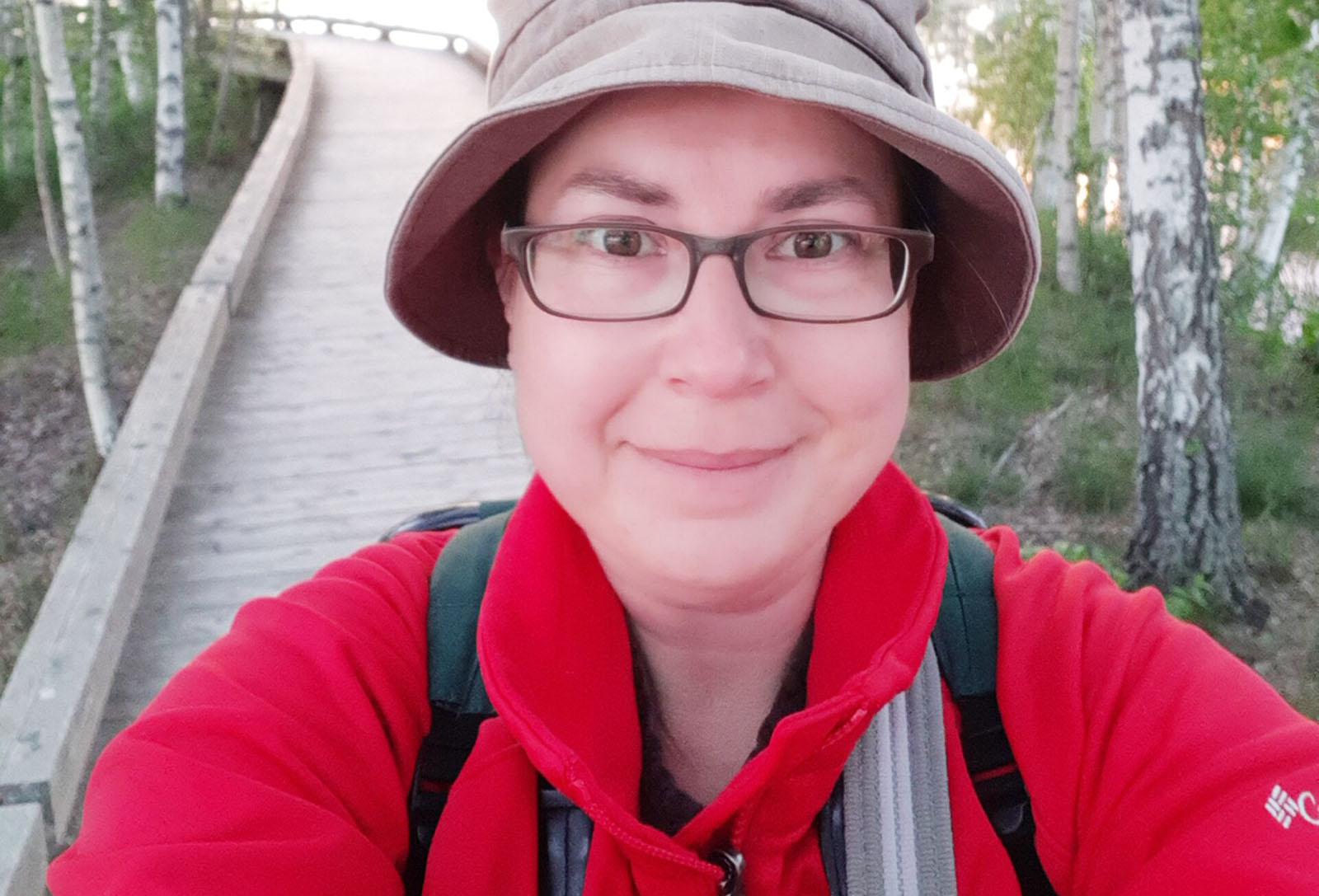 AINSLEY CONGDON ('03) is the Executive Director of Learning Disabilities Association of New Brunswick, a non-profit organization that advocates and offers support to parents, children, and adults with learning disabilities. Since 2017 when Congdon began managing LDANB's intensive intervention program for students with dyslexia, the program has grown from around 25 students in Fredericton, to almost 130 students across New Brunswick, and they have even piloted a French immersion program.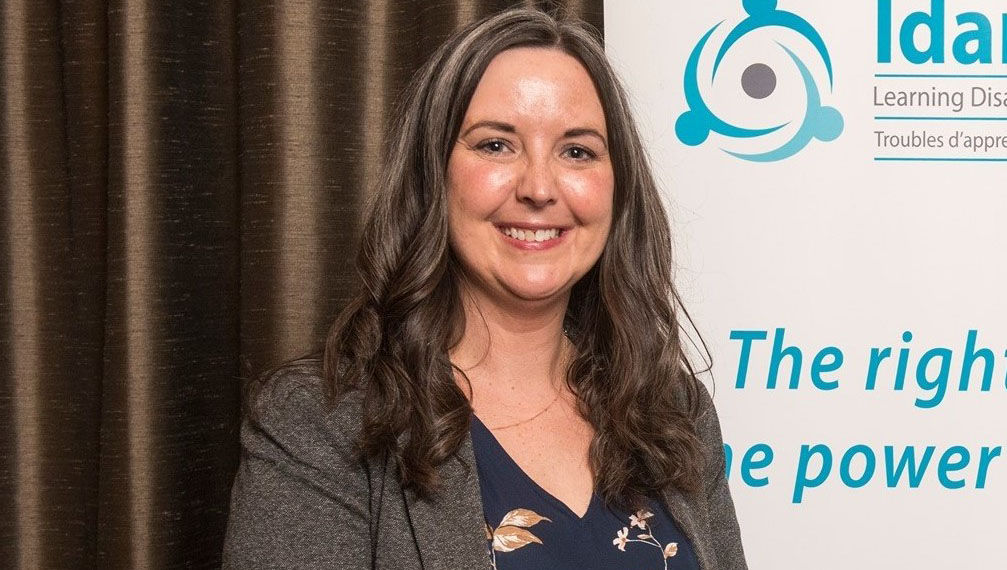 Congratulations to ERYN MATHESON ('07), pictured right, and her business partner Katie Kelly, who were awarded two Chamber of Commerce awards for their new business Reconnect Health Centre — the first women's health focused clinic in Moncton, NB.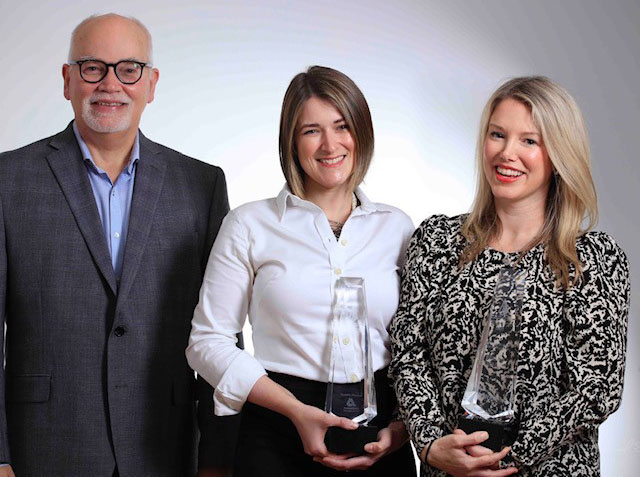 2010s
DANIELLE LEROUX ('10) co-founded a new business — She Summits Forum — which is an impact-driven community platform inspiring women through group coaching, live panel discussions, in-person events, and more.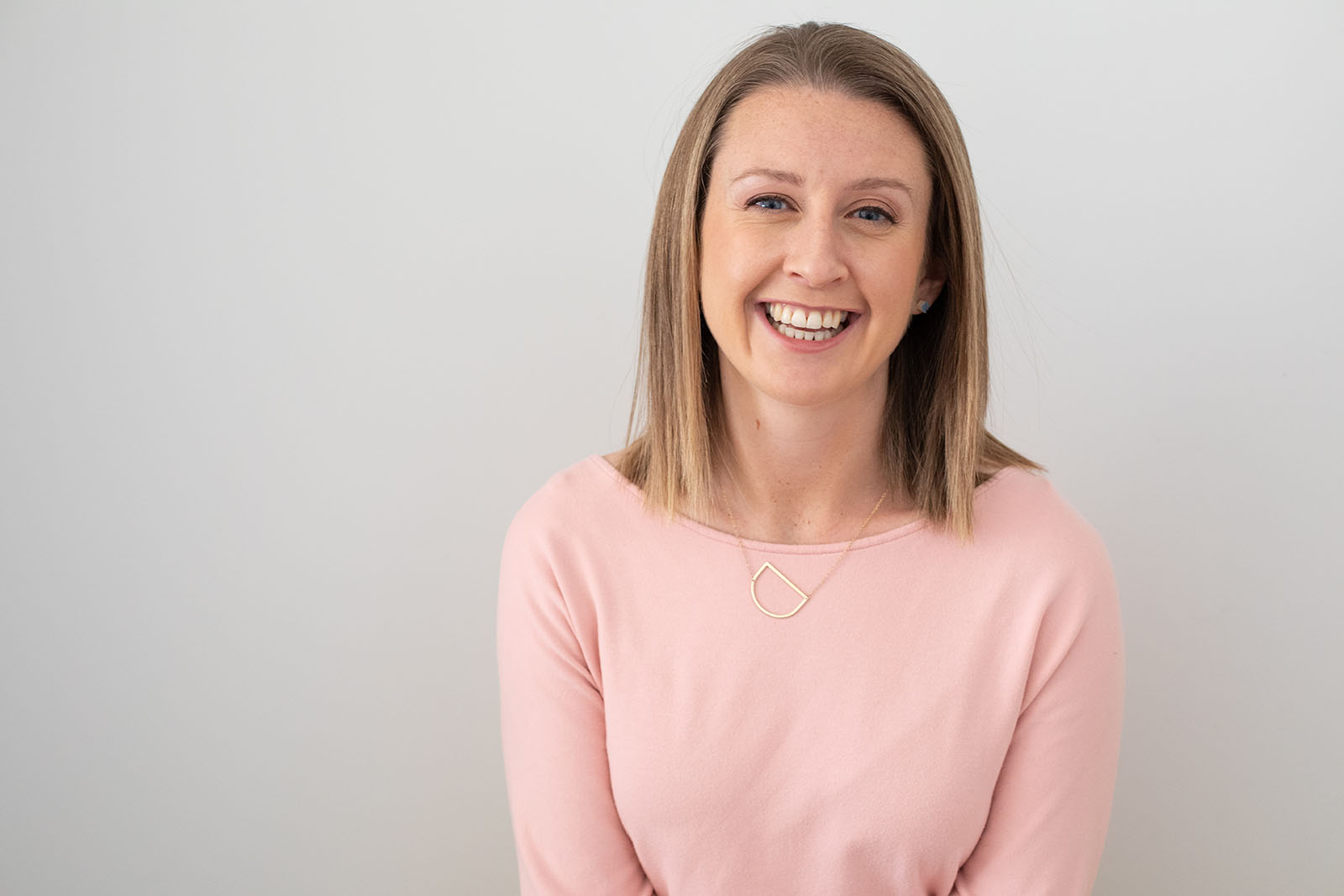 Congratulations REGAN MURPHY ('13) on becoming a partner at the law firm Nickerson Jacquard Russell Murphy in Yarmouth, NS.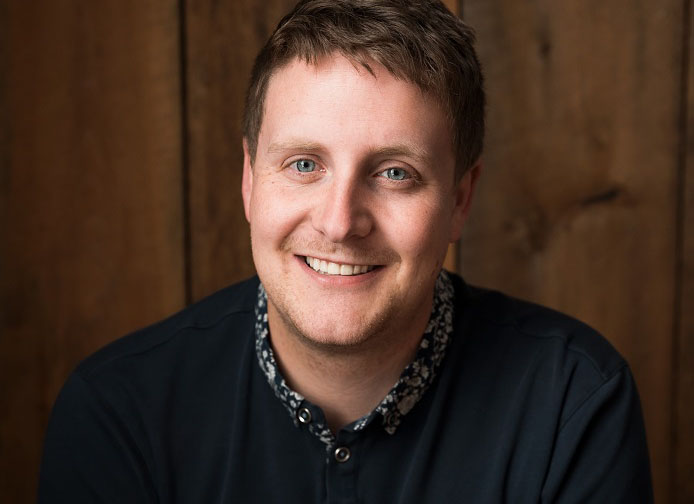 After starting her own PR and grant-writing consultancy in 2021, ELAINE THERIAULT-CURRIER ('14) earned the Maine Public Relations Council's (MPRC) Rising Star Award, announced in August 2022. MPRC cited Elaine's focus on using earned media for economic development in small towns and her extensive volunteerism as reasons for the award.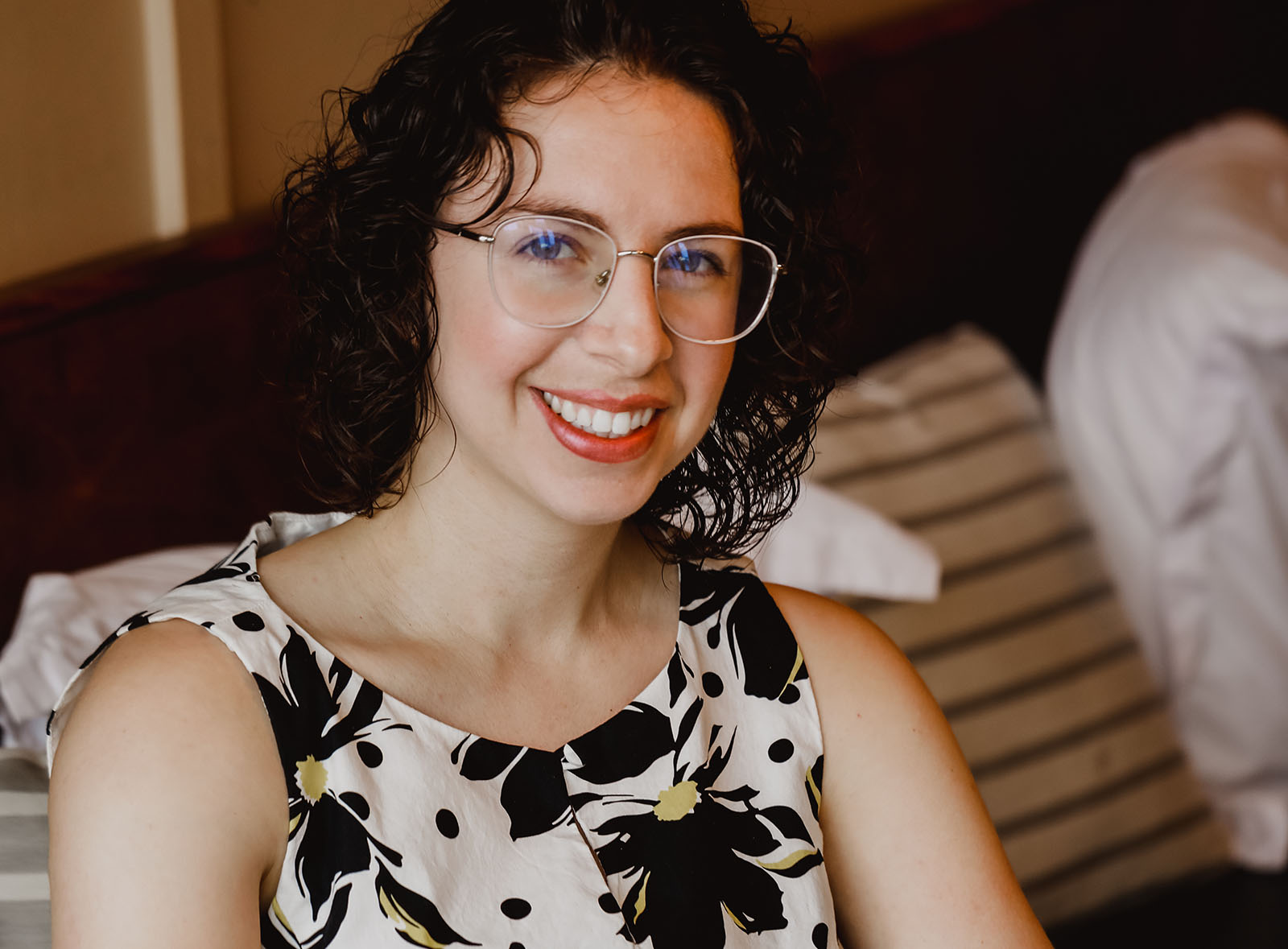 KAT FLEURY ('19) has completed a Master of Science in Health Policy and is now a veterinary student at the University of Calgary. Part of Kat's master's work was recently published, titled, Canadian Northern and Indigenous health policy responses to the first wave of COVID-19. Kat is Métis and she hopes that her research can be used as a base to understand better effective health communication strategies, policies, and program implementation approaches in Canadian Northern and Indigenous regions.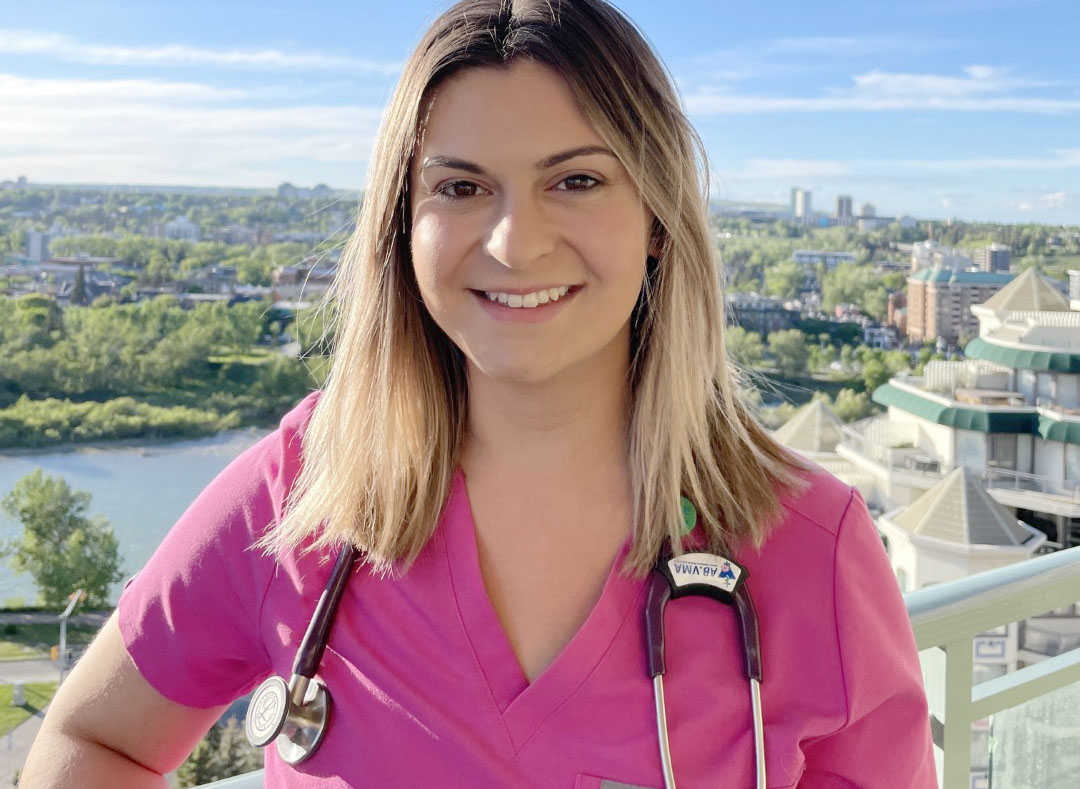 Congratulations to KIT NICHOLSON ('19) who started a new position as a business analyst with Balich Wonder Studio — a live entertainment company that is world-renowned for producing the Olympic Ceremonies. As a classical musician, Kit's interest in both art and politics led him to specialize in cultural diplomacy; he believes art is central to the human experience and that it can facilitate cross-cultural collaboration and peacebuilding.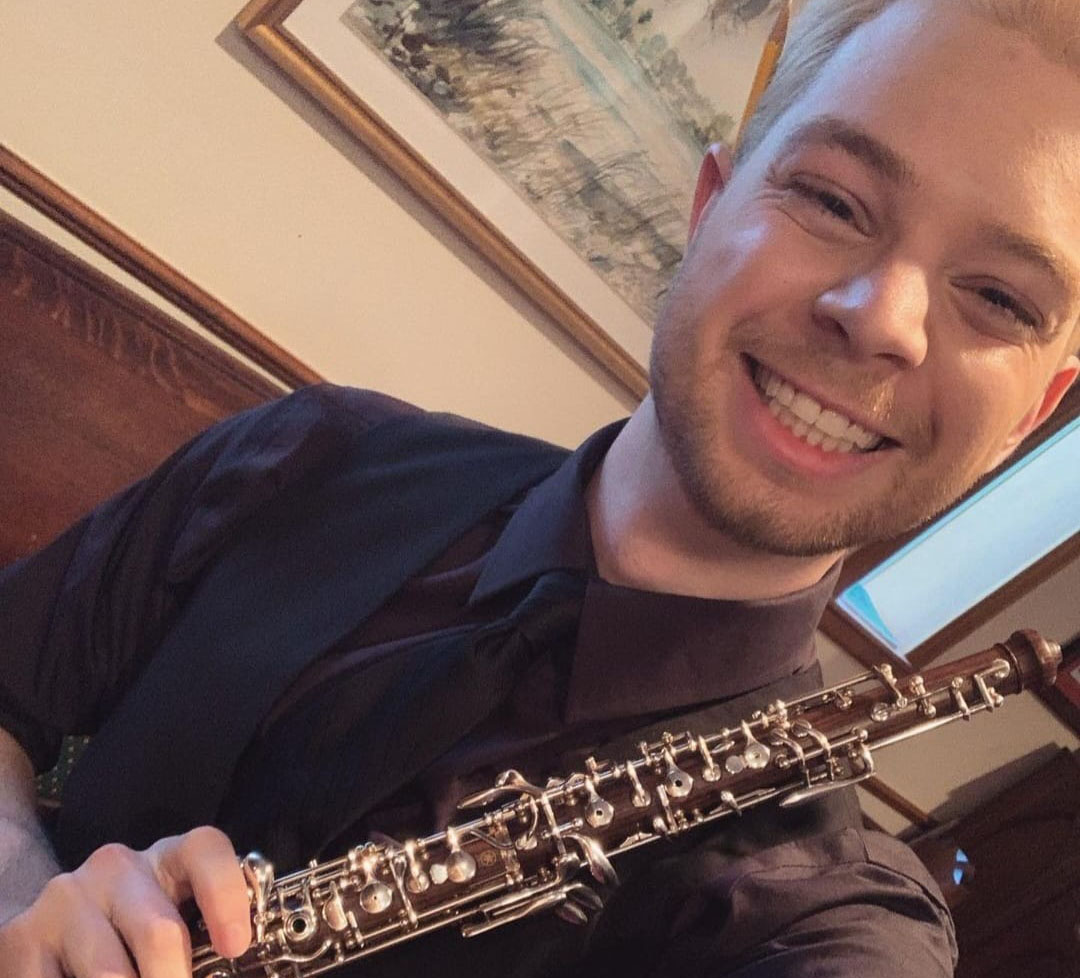 2020s
Congratulations to GIBSON MACMILLAN ('21) on recently being elected as the Saint John Centre President, as well as the Atlantic Regional Councillor for The Royal Canadian College of Organists. MacMillan says that he is working to uphold excellence in liturgical music for Atlantic Canada, as well as awareness of the pipe organ as the "King of Instruments."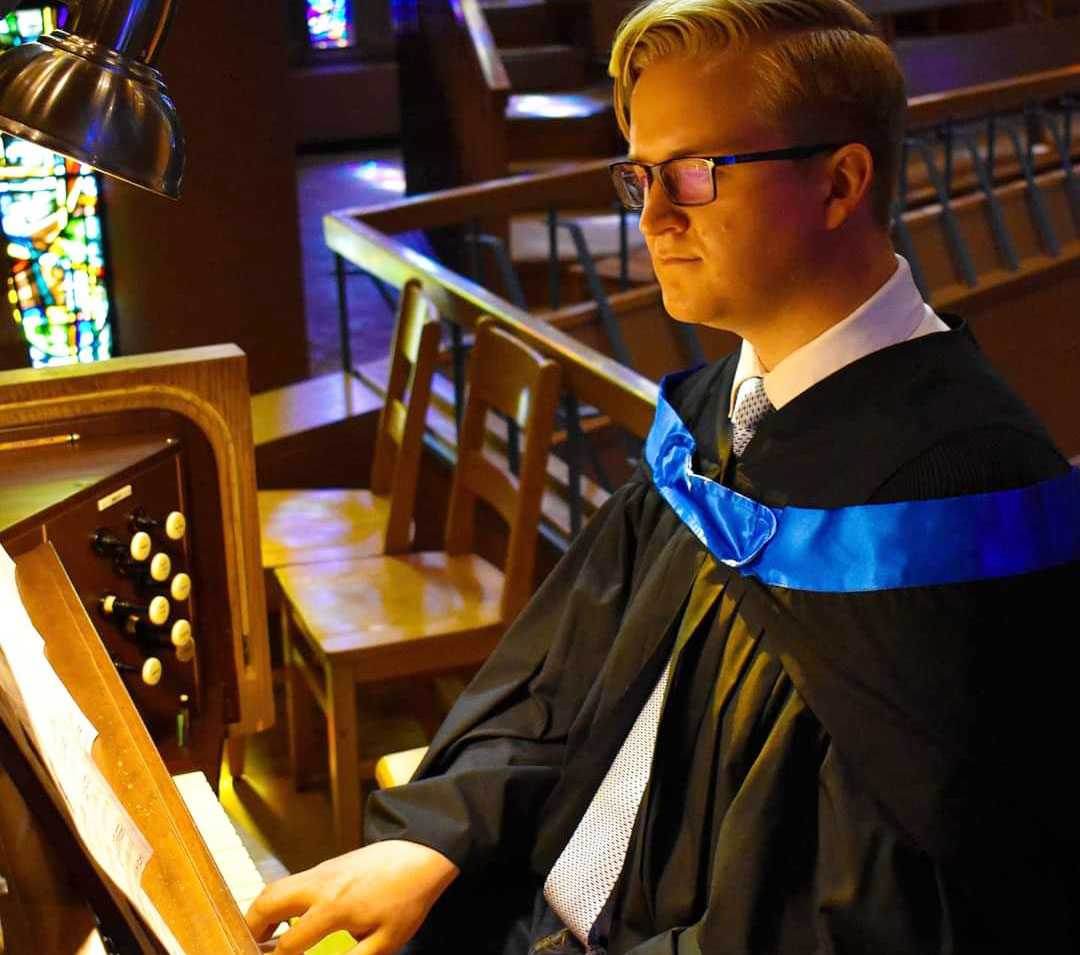 SHAELYNN DICAIRE ('21) recently became a Sales and Merchandising Associate at Labatt Breweries of Canada. Shaelynn services the Moncton region and works directly with store owners to promote the company's brands and act as their point of contact for any supply issues that may come up.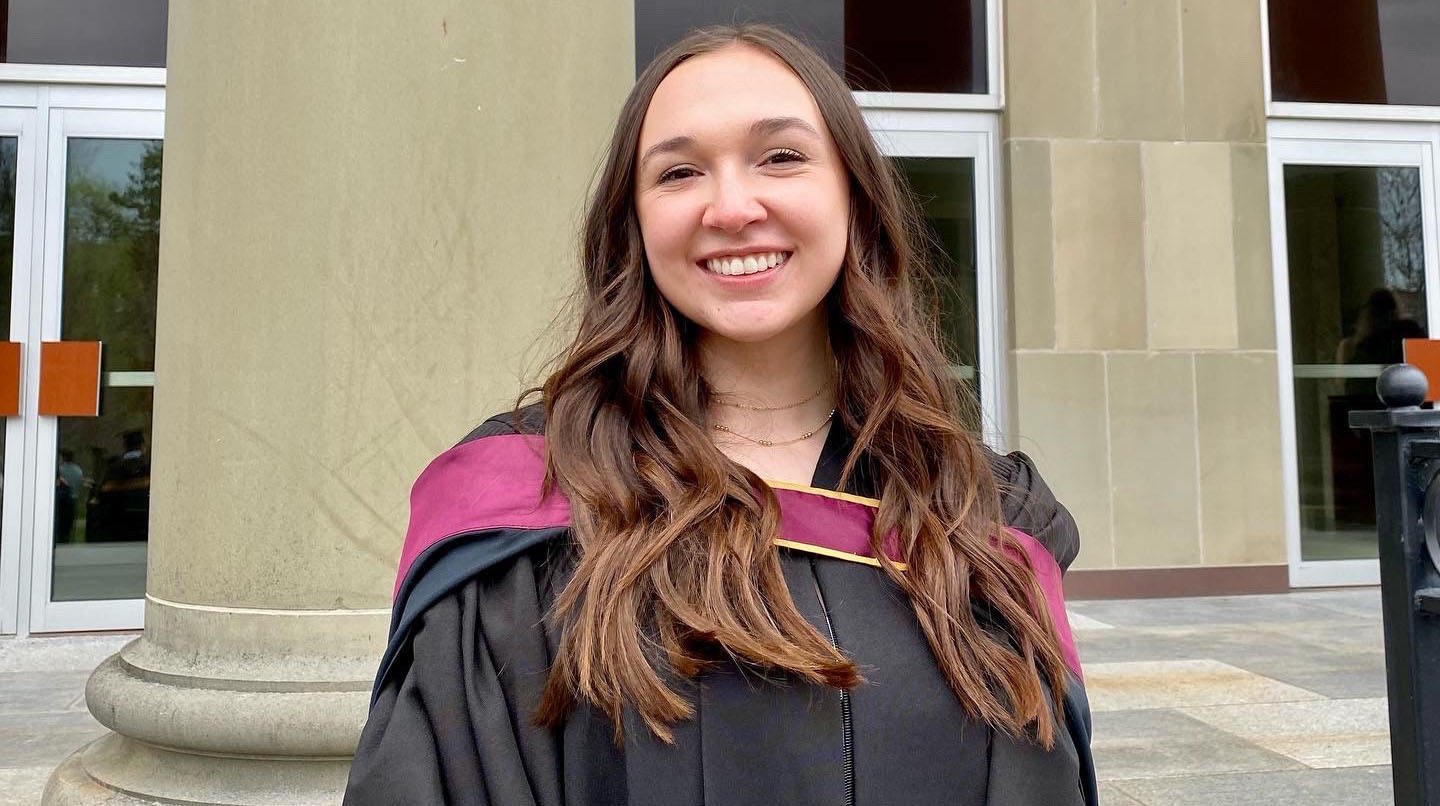 Congratulations to recent physics grad ALICIA POSTHUMA ('22) who won first prize in the poster competition for the Particle Physics Division at the Canadian Association of Physicists annual congress earlier this summer. Over the summer, Postuma continued her research as a lab manager in Dr. David Hornidge's lab along with research at Duke University and in Mainz, Germany.