Women's Volleyball Mounties to host ACAA Championships ― Feb. 28-Mar. 1

Mounties Women's Volleyball has seen a resurgence this season — and it couldn't have come at a better time. The Mounties will be hosting the ACAA Women's & Men's Volleyball Championships from Feb. 28-March 1 in the McCormack Gymnasium.
"We're really excited about the talent we have within our program and we're all looking forward to supporting them as we compete for the ACAA championship here in our home gym," says Director of Athletics & Recreation Pierre Arsenault. "When we last hosted CCAA women's basketball nationals and the ACAA basketball championship, the support from our community was awesome and we're looking forward to having the same energy and Mountie Pride this time around."
In the first half of the season, the Mounties boasted an impressive 6-1 record, spending most of the first half nationally ranked. New head coach Robbie Crouse credits this to the team's composure and chemistry.
"I am big on the mental space," he says. "Volleyball is an emotional game and you have to be in the right head space — aggressive, but not afraid to make a mistake."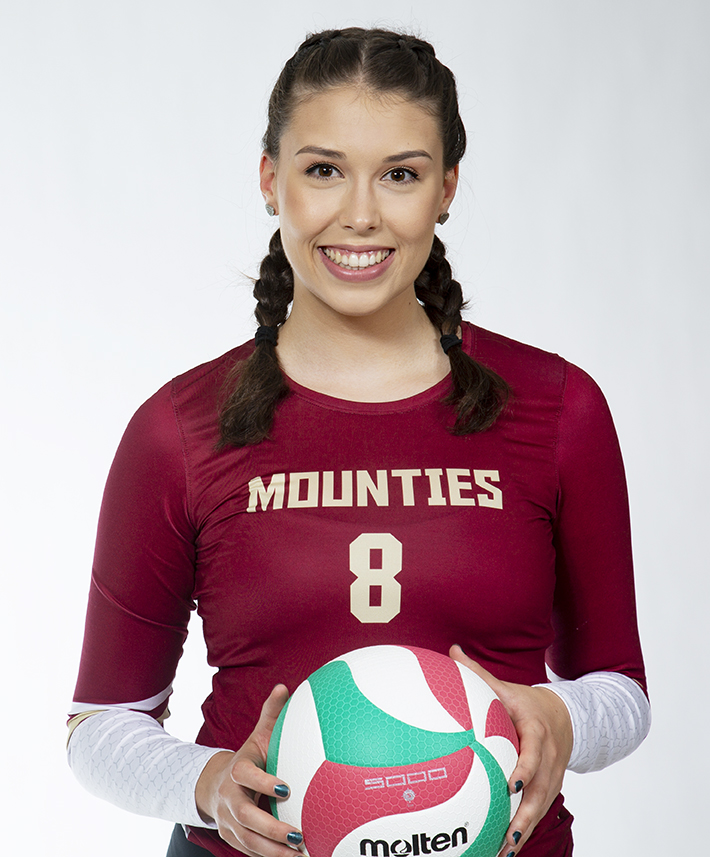 Fourth-year captain Rachel McDougall says everyone has really bought in to the team.
"We are more cohesive this year and you can feel everyone is excited to be there and to contribute to the team," says McDougall.
The team remained undefeated until the final game of the first half, when they lost to also undefeated Holland College 3-1. Crouse says the loss is what the team needed at the time.
"We were getting a tad bit complacent," he says. "It was nice to get the loss out of the way."
Second-year Sophie Landry agrees.
"I think it helped us realize we have work to do and that the end goal isn't going to come easy," she says.
The team's five-week stint in the national rankings didn't surprise Crouse.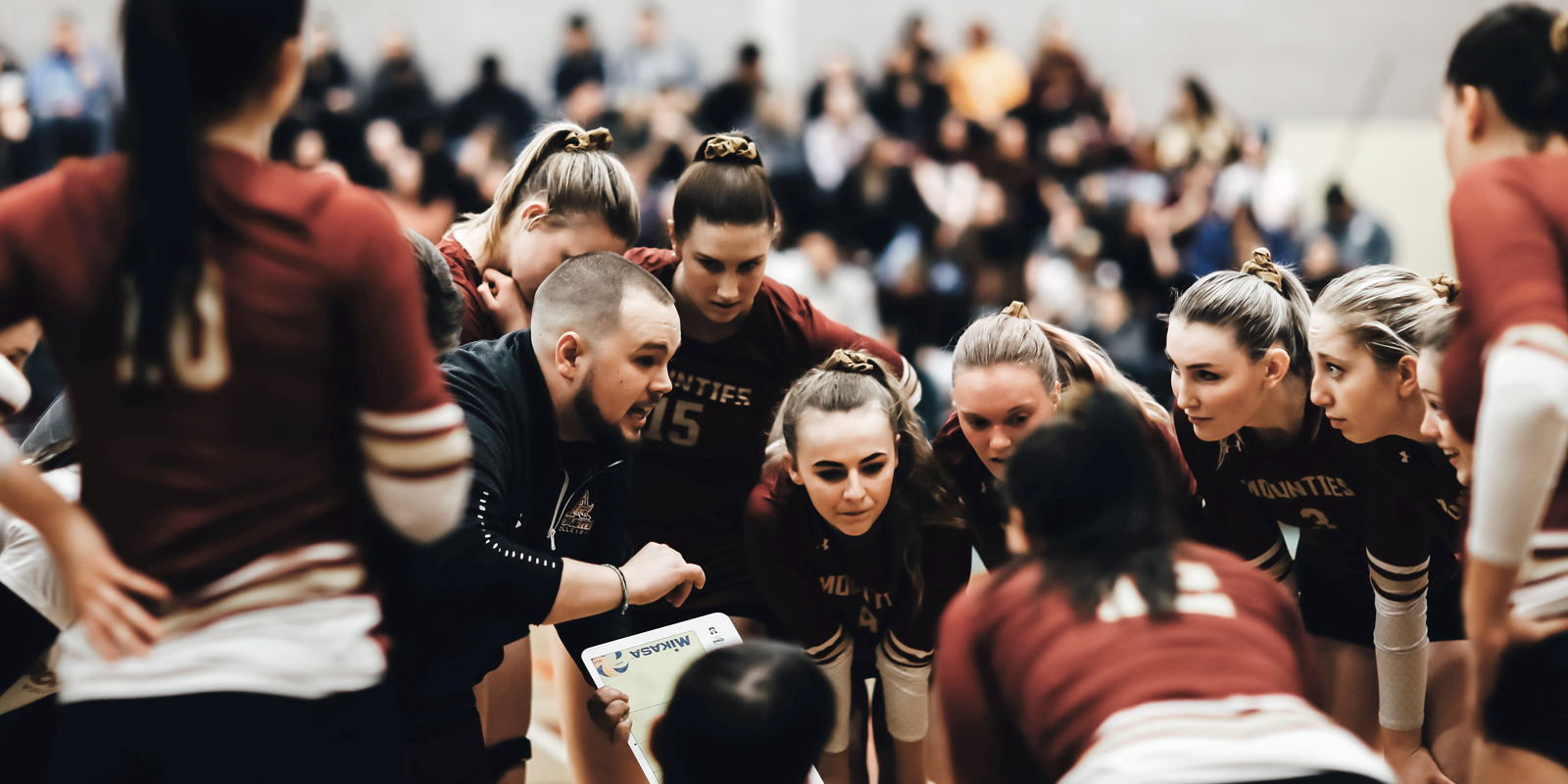 "I kind of expected to be there from the first tip-off of the season," he says. "It's nice to have something to chase and it proves what we are doing is working. The team really has a fighter's mentality and that hasn't always been part of the team's identity."
The Mounties will host women's teams from Dalhousie AC, St. Thomas, Mount Saint Vincent, King's, and Holland College  and men's teams from St. Thomas, Holland College, UNBSJ, and Université Sainte-Anne at the championships.
Crouse says home court will definitely be an advantage.
"I'm looking forward to showing the league how loud that place can be," he says. "We have protected the house so far this season. If someone comes into our spot, we have to use it to our advantage."
Stay tuned for the tournament's full schedule at acaa.ca. Join the team at the gym or support the garnet and gold from home at www.acaatv.ca. You can also keep up-to-date by following the team's Instagram @mountieswvb