Feminist City: A Field Guide
Dr. Leslie Kern outlines ways cities sideline women and other minority groups in new book
Dr. Leslie Kern wants cities to be feminist. An urban geographer, Kern is an associate professor of geography and environment and director of women's and gender studies at Mount Allison. She's also the author of two books, including the recently-released Feminist City: A Field Guide.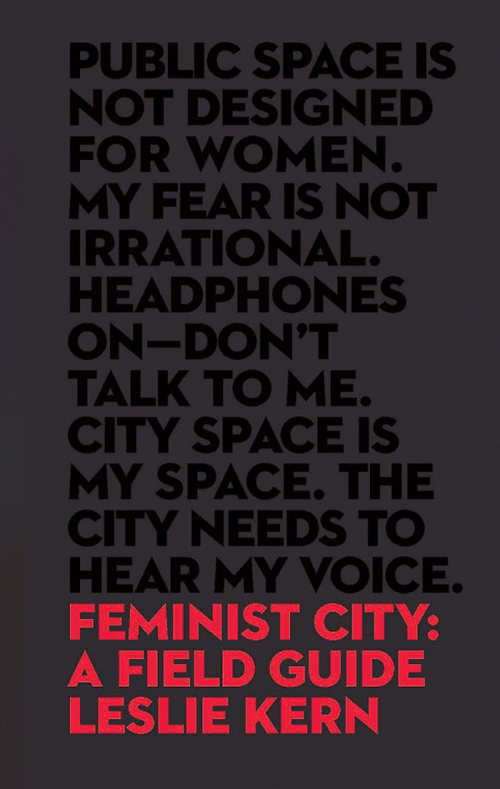 Written for a wide audience, Feminist City outlines ways cities around the globe, through traditional urban planning methods, sideline women and other minority groups in their designs. Looking at these issues as part of her research program, Kern also examines ways cities can work to make budget and policy decisions through a more inclusive gender lens, becoming more equitable, affordable, sustainable, and safe for everyone.
"In a lot of cities, the primary decision-makers and urban planners are still mostly men. They are making choices on everything from urban economic policy to housing design, school locations, and bus routes, with no knowledge on how these decisions affect women or other marginalized groups," says Kern. "I was always aware of this in my research, but my experience of becoming a parent while living in London really gave me a new perspective around how cities are designed and experienced by different societal groups."
Growing up in Mississauga and attending university in Toronto before living for a time in the U.K., this is one of several personal experiences Kern chose to share in Feminist City.
While there has been a societal shift in some areas, many centres still see women leading more single-parent households, taking on the role of primary caregiver for children, organizing aspects like daycare drop-offs and family transportation, which can take on a number of formats in urban areas. One example Kern gives in her book is all-too-relatable for many parents — navigating a stroller through a public transit system.
"Using a stroller on public transit or uncleared sidewalks without accessible features makes travelling this way very difficult, if not impossible, for some families. But these barriers also make travelling for those with accessibility issues impossible," she says. "Although there have been improvements, globally there are still many examples where women and other groups have clearly been afterthoughts in cities' design concepts."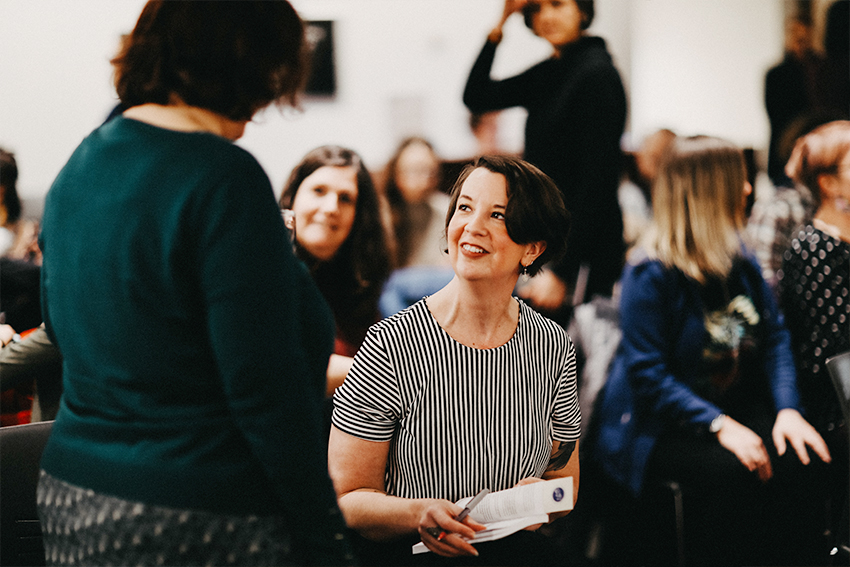 Kern's work focuses on several areas of urban planning, drawing on examples from cities across the globe.
"Issues like fair access to public space, safety features, adequate and affordable housing, even access to public washrooms. There are a lot of areas like this that just fly under the radar until you're actually in a position of needing them," says Kern. "But it's not just the built environment where we need to see changes. They have to be paired with social and policy changes."
How does an urban feminist geographer study in a rural community like Sackville? Kern, who has taught at Mount Allison for 10 years, says her location has provided a unique perspective for her research.
"I teach classes in urban social geography and gender, culture, and city. We talk a lot about how people experience city life differently based on factors like their gender, race, class, and life experiences," she says. "But we also look at concepts like how people form communities and how public space is used. Being in a community like Sackville can provide a strong contrast for our students in their studies around urban areas. You're not anonymous here like you can be in an urban centre."
Feminist City: A Field Guide is published by Between the Lines and is currently being translated into several languages.
---
Read more about Dr. Kern's latest book and research: