1960s-2000s Class Notes Summer 2020
Find out what your classmates and friends are up to
1960s
MURRAY BAILLIE ('69) received an award from the North Shore Archives Society honouring his past and continued support of the Tatamagouche-based organization. Baillie has provided many photos and letters to the Archives over the years, adding much understanding around the history of the region.
JANE KENNEDY ('69) celebrated her birthday in August 2019 with a second husband. Jane and Roy Cheverie married hours before she turned 71 at Wentworth Station, NS.
---
1970s
A group of Commerce alumni recently sailed on a Baltic cruise. Seen in St. Petersburg, Russia, with the Hermitage Museum in the background, are (l-r): BILL VIENNEAU ('76), ROB HART ('75), CAM HARTLING ('75), DONNA (MINARD) HARTLING ('75), Joanne Hart, and Bonnie Vienneau.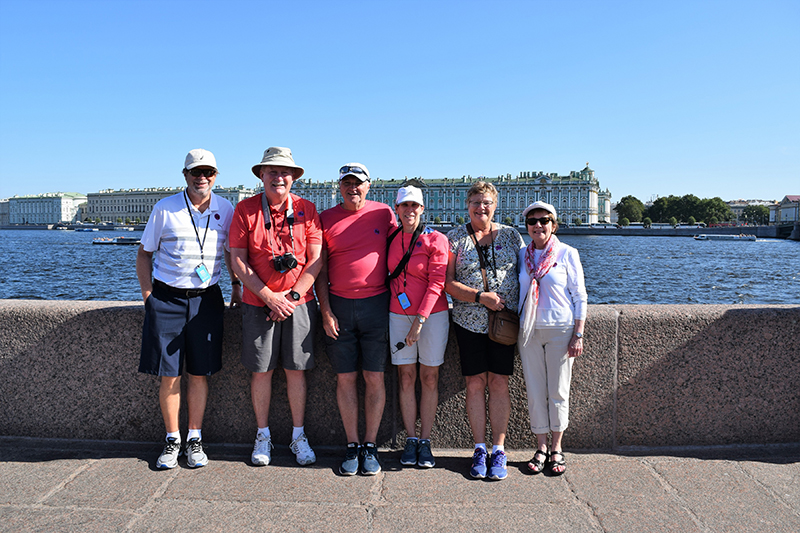 MARK BLAGRAVE'S ('77) latest novel Lay Figures was recently published by Nimbus Publishing. The book is set in Saint John, NB in 1938, and explores the relationship between art and lived experience.
---
1980s
BILL DUKE ('81) writes, "A busy life... my youngest son, Kieran, is keeping me active by rock and wall climbing with me, including a 600' climb on a New Hampshire cliff last summer. Skiing at Park City, Utah each winter as well. Still a partner in CPA firm, Duke CPA Inc., in Cowansville, QC and rocking out with my band, The Cavemen, doing lots of gigs. My wife and I also run a monthly music event, The Acoustic Village, in Knowlton, QC. Contact me if you want to perform on stage. Hi to all my Allisonian friends."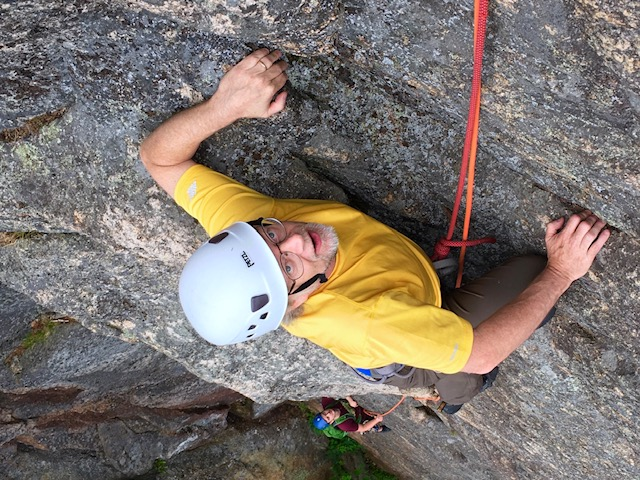 MICHAEL LIDSTONE ('85) writes, "I have fond memories of MtA and was a Bennett Bomber during my stay there. I have recently retired from Georgia Pacific Canada and wanted to let all my ex-teammates and friends know that I still live in Niagara… with my wife of 35 years and have two grown children and two grandchildren. Anyone coming to Niagara please reach out at coachlid@hotmail.com. It would be great to re-connect with past Mounties."
---
1990s
Fine Arts professor KAREN STENTAFORD ('99) had her tintype photography featured on the front page of The Washington Post and on The Daily Show with Trevor Noah this spring. Tintypes, one of the first kinds of photography, were used in the 1800s and early 1900s and are photographs produced on a thin metal plate with a protective lacquer or enamel. Stentaford was interviewed about New Brunswick's household 'Bubble' system during the COVID-19 pandemic, sharing her own experience about pairing up with another household. Stentaford's bubble was made up entirely of Allisonians — herself, JAMIE BURKE ('01), CHRIS RICE ('06), and APRIL MANDRONA ('06).