Celebrating decades of milestones
Class of 1969
In alphabetical order: Murray Baillie, (with Bob Lutes' picture), Brian Black, Martha Jane Brown, Paul Christie, Sheila (MacLean) Clark, Bruce Coates, Nancy Day, Carol Dewar, Jim Dewar, Ross O. Drysdale, Margaret Patricia Eaton, Stephanie Ford Forrester, Janet Fotheringham, David Fulton, Louise Gass, Dr. Nancy Grant, Dorthy 'Dottie' Hewson, Bonnie (Bain) Huskins, Les Huskins, Roland Hutchinson, Barbara (Carson) Jardine, Jane Kennedy, Brian Knudsen, Lynn (Archibald) Knudsen, Veronica (Morgan) Leonard, Mary Jo (Kennedy) Lynch, Laurene MacDonald, Margaret Machum, Bill MacLeod, Gerry MacLeod, Joan MacLeod, Margaret (Rowe) MacLeod, Martha (MacLeod) Maslen, James Matheson, Shirley Matheson, Christie (Mason) Mckay, Peter McLellan, Brenda Medynski, Wayne Phillips, Marilyn (Drake) Pickett, George E. Pugsley, Bryan Scully, Douglas Sobey, Emily Vaughan, and Cheri (Croft) Wilson
---
 Class of 1949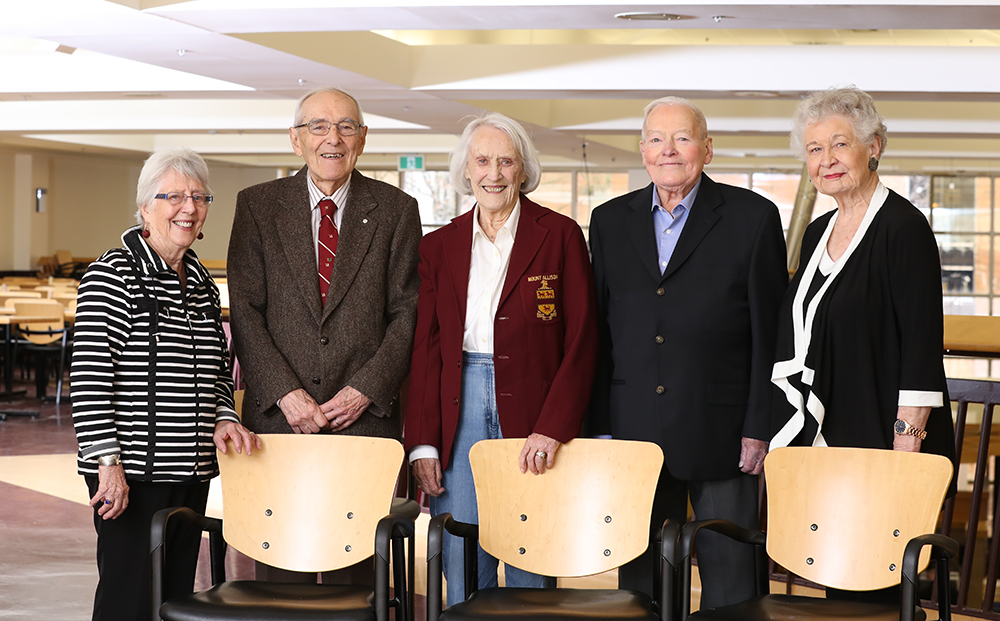 (L-R): Charlotte Boates, Ross Barclay, Mary McInnes, Tom Edgett, and Pat McKinna
---
Class of 1954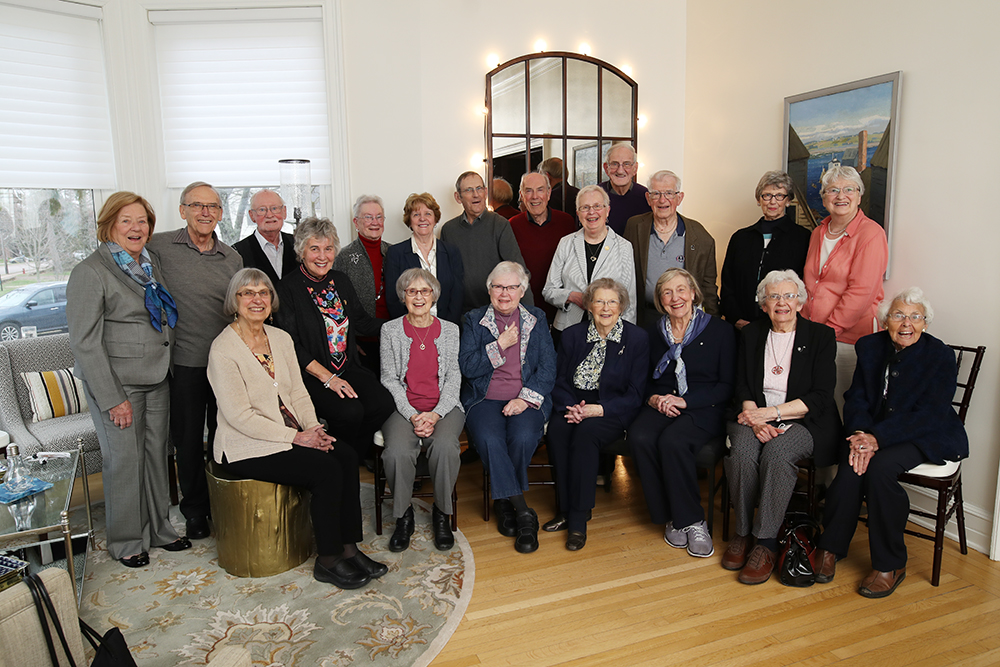 First Row (L-R): Helga Mills, Ella (Brookins) Roberts, Margaret (Fenwick) Nelson, Daphna (Butler) Irving, Alice (MacFarlane) Adams, The Hon. Marilyn (Trenholme) Counsell, Dorothy (Baxter) MacLeod. Second Row (L-R): The Hon. Margaret (Norrie) McCain, Rev. Dr. Robert Mills, Ron Irving, June (Bowman) MacEachern ('55), Shirley Champoux, Alex Champoux, Mabel (Mundle) Bannerman, Dr. Don Brown, Helen (Rogers) MacRae, Joan (Phinney) Buckinger, Doris (Smith) Martin. Third Row (L-R): Dr. Robert Nelson, Rev. Dr. Doug MacEachern
---
Class of 1974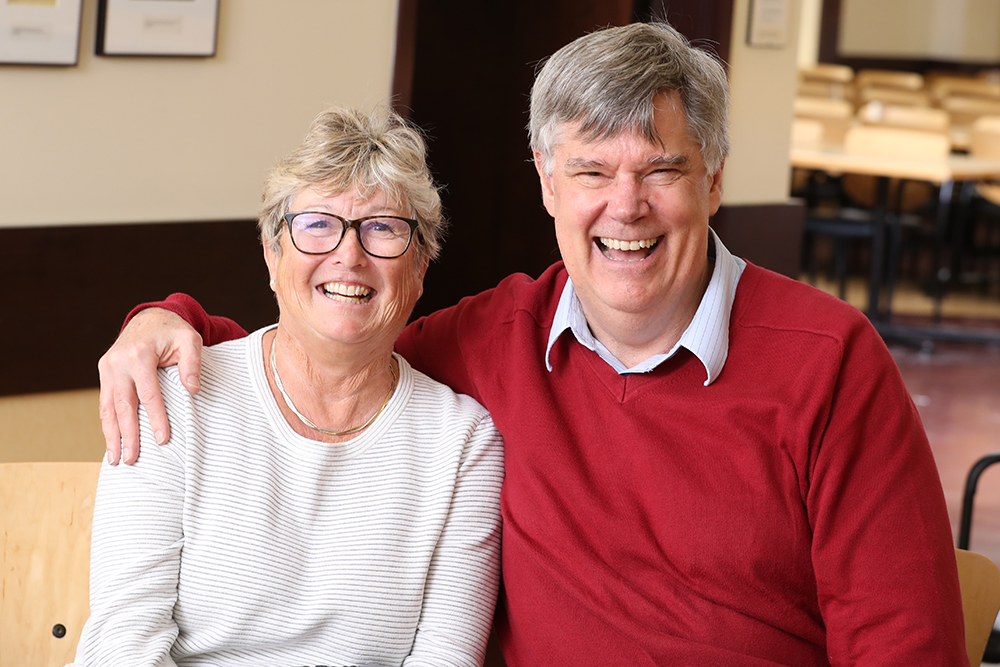 Meg (Gowdy) Pryde, Sandy MacIver
---
Class of 1979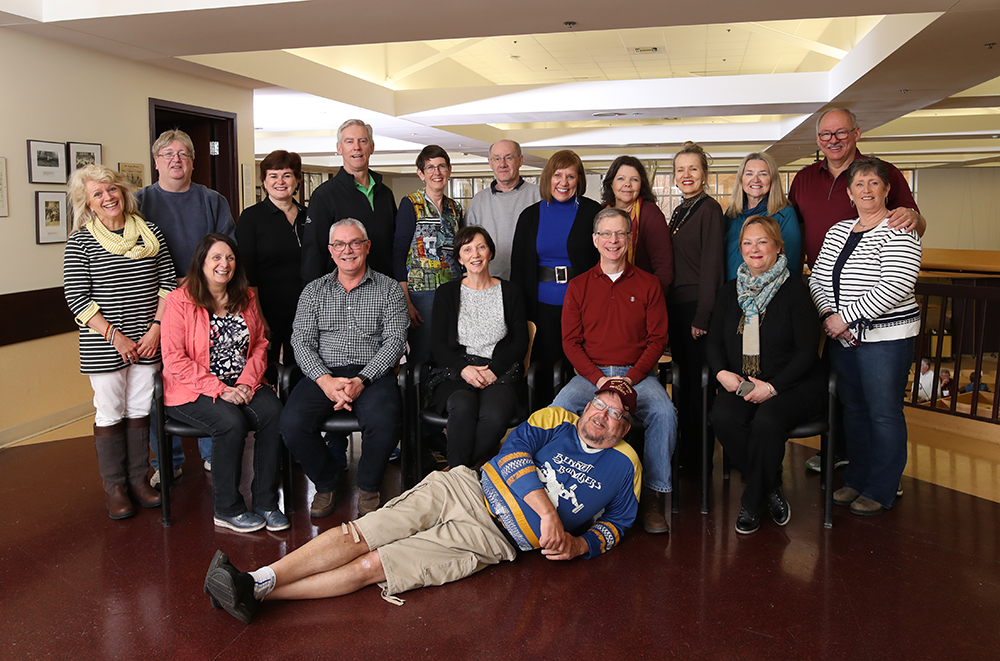 First Row (L-R): Eric Barnhill; Second Row: Carla Wright, Rick MacMichael, Marg MacLean-Smith, Dave McCain, and Judi Denison; Third Row: Barb Crowther, Stephen Wilson, Cheryl (Porter) Inman, Jerry Inman, Suzanne Harding, Mike Palmer, Debbie Gaudet, Suzanne Crawford, Jaye Hargrove, Wendy (Anderson) Blanchard, Allan Carroll, and Judy Carroll
---
Class of 1984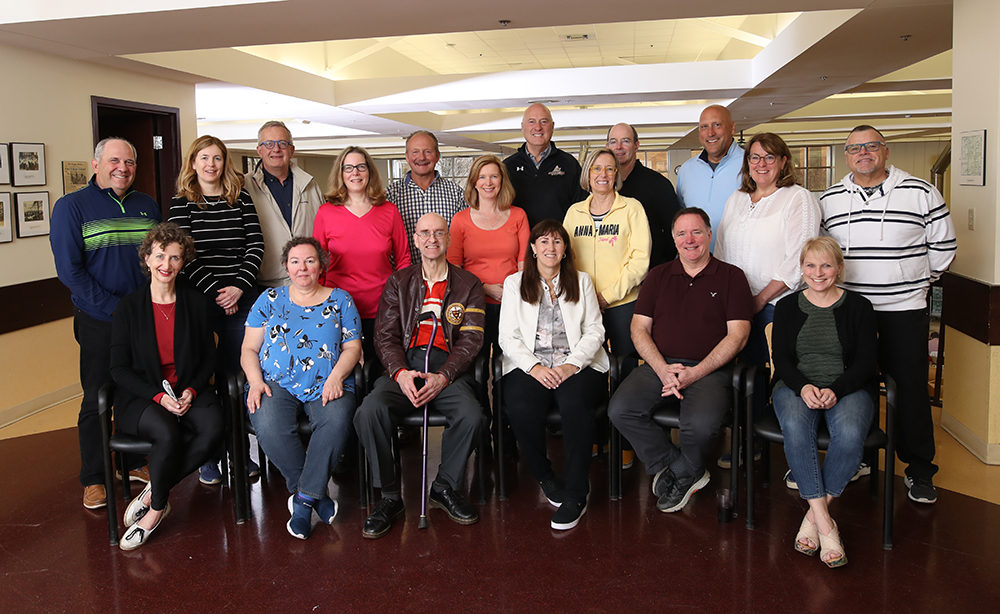 First Row (L-R): Pat McKinna ('83), Ruth Gretsinger, Les Beaver, Jayne (Tutty) Connolly, John Smith, and Wendy Brewer. Second Row: David Booth, Judy Cairns, Charlie Scott ('83), Janet Soper, Rick Gant, Debbie McCulloch, Jeff Paikin, Debra Hague, Dave Mahoney, Brian Keep, Martha Oland Millard, Doug Betts
---
Class of 1989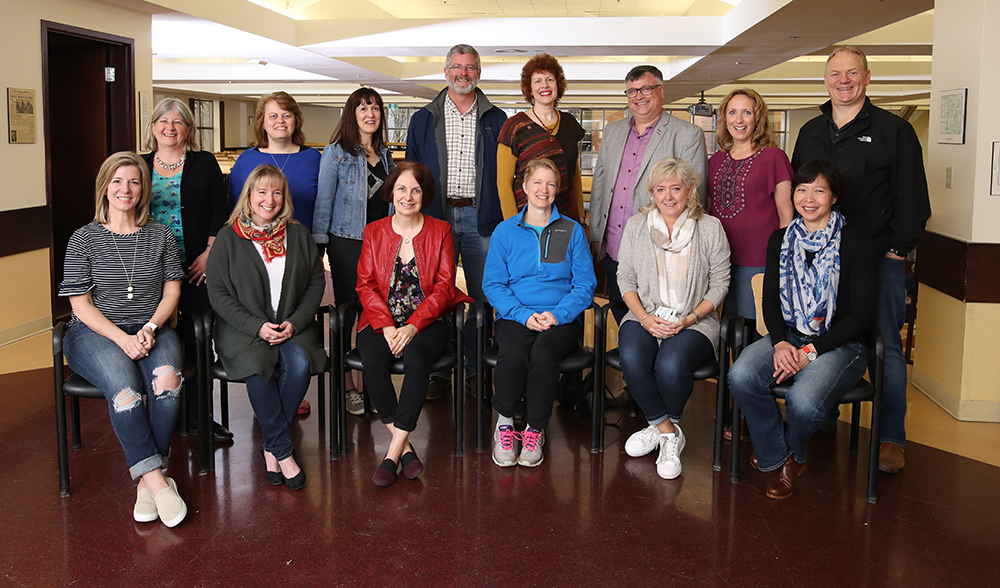 First Row (L-R): Kim Ouellette Graham, Deanna Dobbin, Karen Sears, Tanya Hess, Barb Patterson, and Jacqui Wong. Second Row: Cathy (Brown) Hayman, Christina Butt-Osmond, Tammy (Melanson) Crowley, Peter Hess ('88), Miriam MacLeod, Ken Darling, Catherine (McArdle) St. Pierre, Erik St. Pierre
---
Class of 1994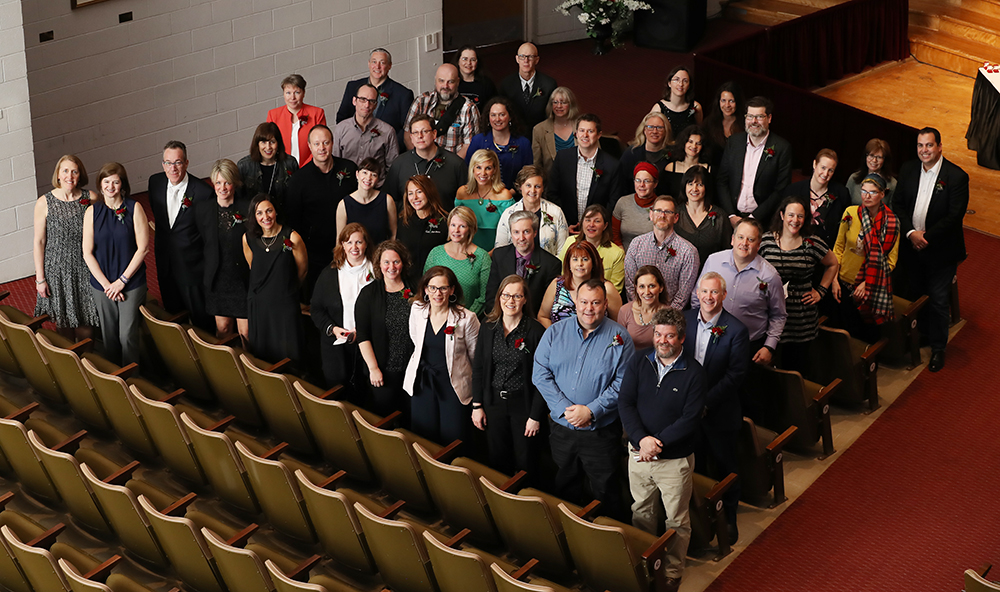 In alphabetical order: Stephanie (Briggs) Bird, Kim Bratvold, Mary Gaelyne Carr-Chaisson, Steven Christie, Juanita Corbett-Barreca, Kate Curzon, Stephen Daly, Rachel Day, Tara Day, Rhonda (Sears) Dean,
Michael Dolan, Suzanne Donovan, Dave Eddy, Peter Fisher, Mary Fotheringham, Stephanie Gould, Aaron Hicks, Michelle Hoyt, Dr. Gillian Loring Kerr, Julie Kilcollins, Rick Lloyd, David 'Finnigan' MacAulay, Christa MacKinnon, Sandra MacQuarrie, Heather McDonough, Jean Philippe Morneau, Kaspar Mossman, Sarah Noble, Dale Noseworthy, Jim Patrick, Karen (Watkins) Pratt, Traci Price, Charlotte Purdy-Weir, Taunya Pynn Crowe, Darrel Rice, Lauri Rice,
Alison Rideout, Bill Robb, Spencer Sheen, Jody Douglas Snider, Jennifer St-Onge, Kathryn Tector, Ruth Thompson, Sarah Touchie, Fiona Valverde, Tara Wickwire, Nicholas Woloschuk.
---
Class of 1999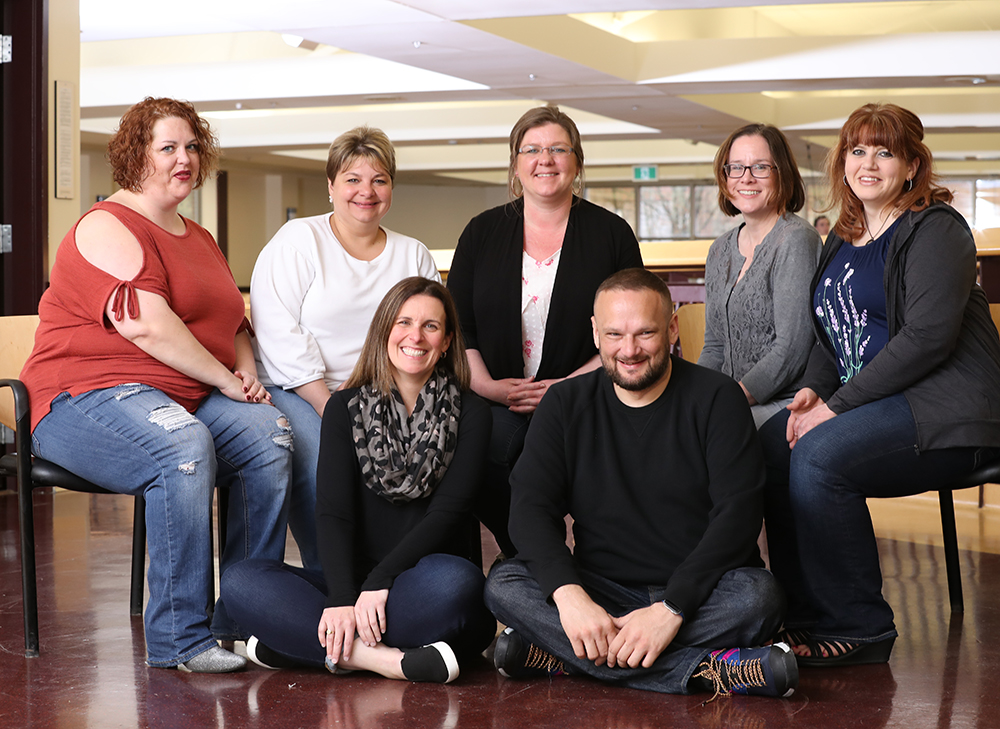 First Row (L-R): Anita Halfpenny, Troy McDonald. Second Row: Alison Orr, Stephanie (Ritcey) Sutherland, Donna (Jamieson) Buchanan, Lindsay (Croken) Cary, and Susan (Butt) Randell.
---
Class of 2004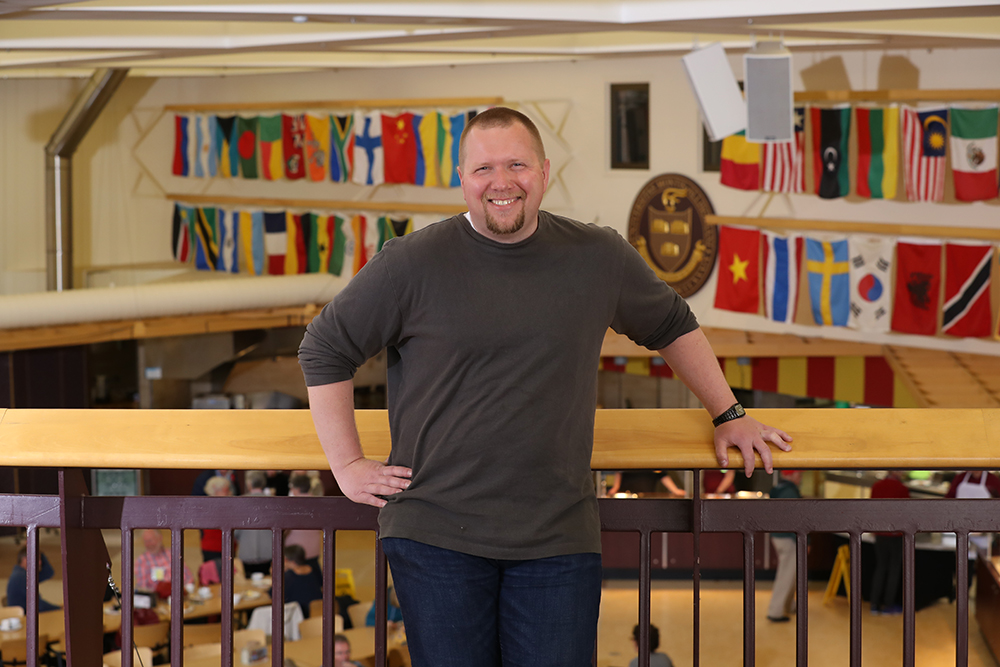 Alex Nixon
---
Class of 2009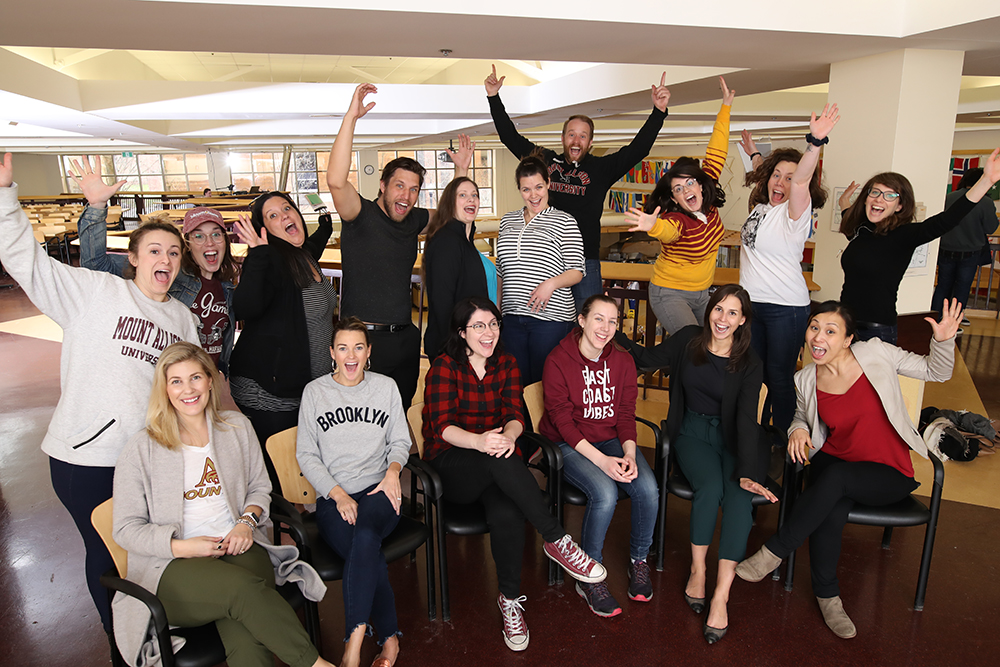 Front Row (L-R): Catherine Cox, Natalie Owens, Belinda Ellsworth, Nikki Gauden, Amy Lynn Patterson, and Sally Ng. Second Row: Sarah Sutherland, Ally Haley, Jacklyn Titus, Pat LePoidevin, Sabrina (Hovey) Nickerson, Tara Kennedy, Shaun Allain, Claire Kelly, Beth MacDonald, and Hannah MacDonald.
---
Class of 2014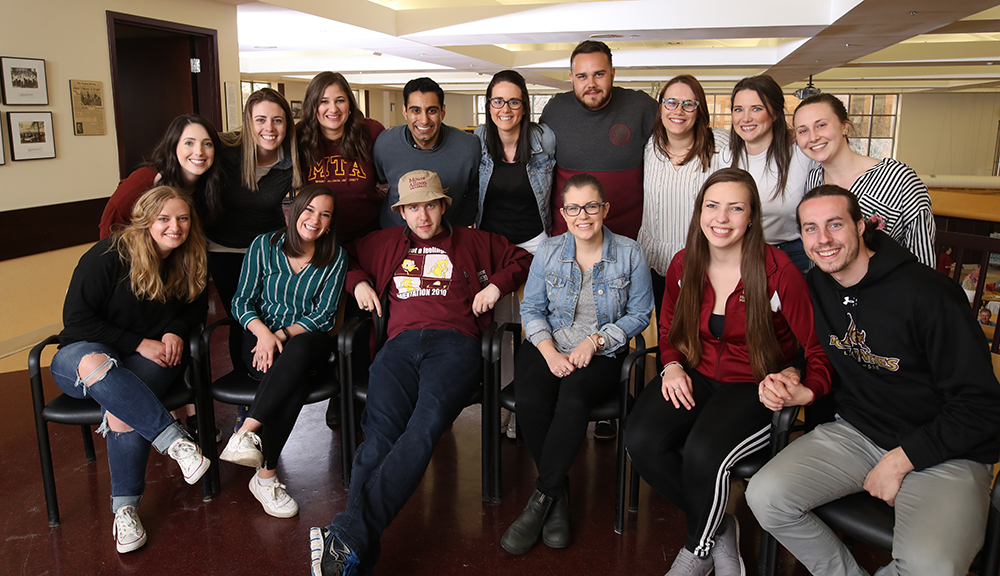 First Row (L-R): Katelyn Page, Sarah van der Laan, Johnathan Carter, Jenna Edmanson, Larissa Verhoeven, and Tyrell Giffin. Second Row: Elyse Thibeault, Samantha Frenette, Sydney Logan, Ali Rehman, Kathryn Levandier, Matt Ranson, Rachel Hilts, Mairi MacEachern, and Katey McIntyre.
---
Class of 2018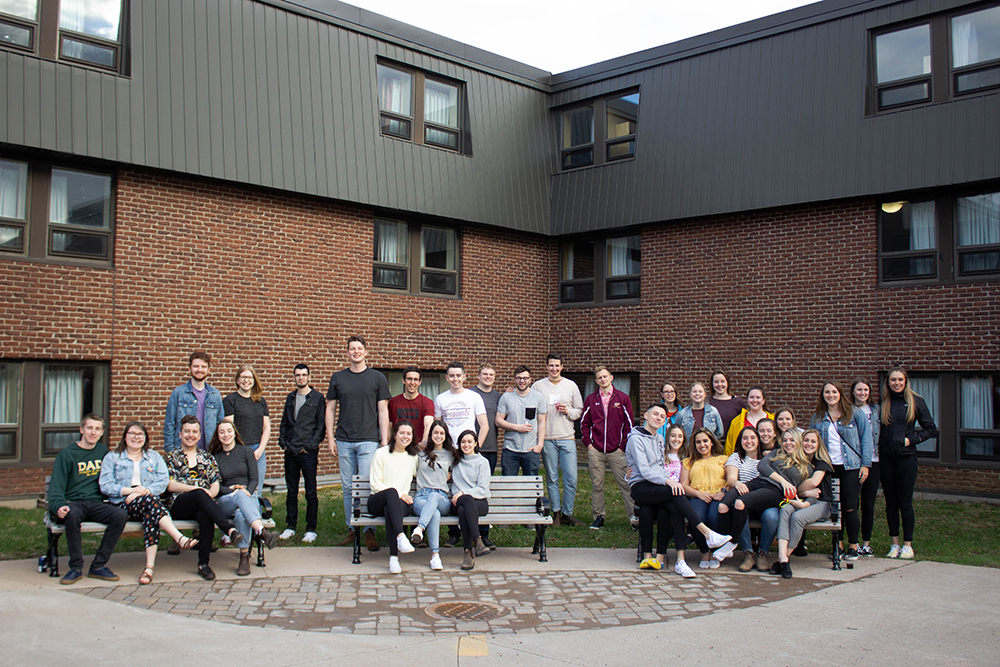 First Row (L-R): Sam Baird, Sydney Young, Zachary Leblanc, Sarah Martell, Emma Smith, Sarah Levandier, Amy Visser, Colton O'Shea, Brenna Steele, Natasha Kochhar, Sara Ripley, Erin Steeves, Jill Edwards, Sarah McGeachy. Second Row: Lucas Wood, Emma Hudson, Olivier Bourgeois, Chris Arisz, Chris Hill, Forrest Dawe, Jeremie Lebans, Ben Wishart, Dave Taplin, Grant Benjamin, Emilie Brousseau, Claire McNally, Alanna Stewart, Rachel Sneddon, Becky Miller, Michaela Murphy, Sarah Chisholm, Sarah Moore.
---
Volleyball Reunion (1955–2019)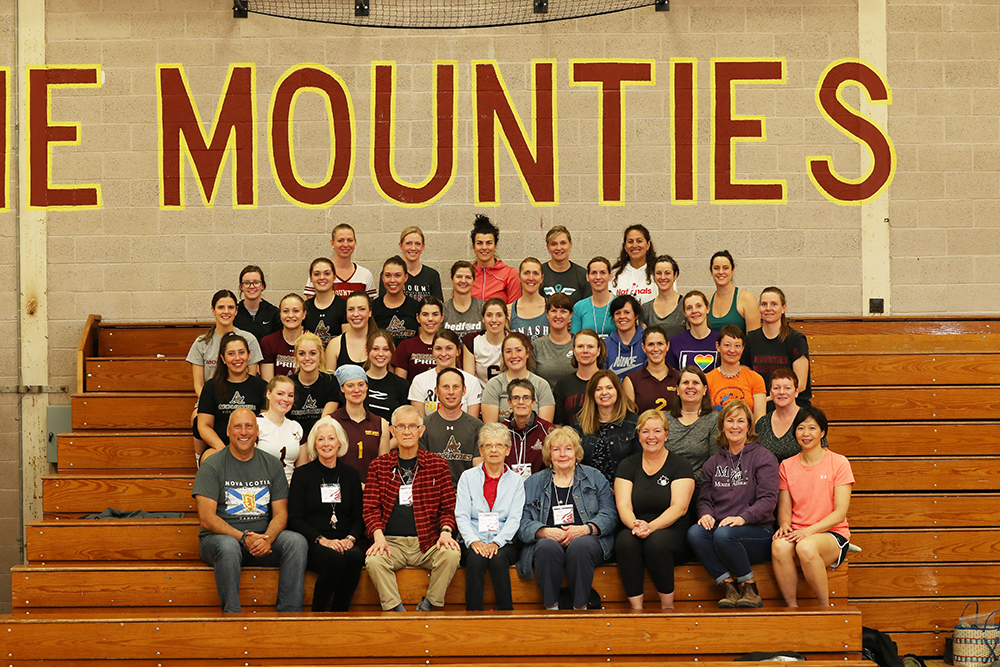 First Row (L to R): Brian Keep ('84, Coach), Nancy (Grainger) Robb ('68), Art Miller ('80), Brenda (Wilson) Medynski ('69), Barbara Hamilton Pfeiffer ('59), Caroline Lulham-Sharp ('87), Paula Evans Scott ('87), Jacqui Wong ('89). Second Row: Laurie Marchbank LaFleur ('10), Lindsay Horodeski Sutherland ('03), Andrew Kennedy ('01, Coach), Sue Seaborn (Coach '81-'05), Kathleen Bennett ('86), Natalie Leonard ('82), Rhonda Walker ('85). Third Row: Meghan Adams ('16), Lynne Arsenault ('16), Shannon Harvie ('17), Gabrielle Landry ('15), Madison Archibald ('17), Megan Toews Olynyk ('02), Kristen Vernon Harvey ('03), Moira Peters ('03). Fourth Row: Caroline Tremaine ('15), Georgia Sibold ('14), Larissa Verhoeven ('14), Alexina LePage ('13), Caila Henderson ('12), Jill Sadler ('00), Alyson Hume ('00), Laura Creelman White ('98), Becky Mather Goudy ('01). Fifth Row: Jana Arseneault ('20), Rachel van Gestel ('19), Rachel McDougall ('20), Stephanie Gould ('94), Taunya Pynn Crowe ('93, '94), Cathy Ramier Publicover ('93), Alison England Blanchard ('96), Andrea England-Ferguson ('96). Sixth Row: Pamela MacRoberts Becker ('97), Niki Myers (''97), Kim Crawford Bertolin ('97), Lori Nield Dunigan ('97), Christie Chute ('95). Missing from the photo: Melissa Honour ('05), Heather Topley Torrey ('98), Laura Vickers Martin ('07), Vanessa Gray ('12), Paul Settle (Coach '13-'19), Ian Allen (Video, Official), Tim Scott ('86).