Putting intercultural research on the map
Meet Mount Allison's newest Canada Research Chair, Dr. Lauren Beck
Modern Languages, Literatures, and Cultures Associate Professor Dr. Lauren Beck was named the Canada Research Chair in Intercultural Encounter this fall. She is already making her mark on campus and internationally as a transatlantic scholar, studying the expansion of Europe into the Americas internationally and its effect on Indigenous populations and culture.
The Canada Research Chair (CRC) program is a national research program funded by the federal government. Chairholders aim to achieve research excellence in engineering and the natural sciences, health sciences, humanities, and social sciences. Mount Allison has four CRCs in various disciplines.
"As a transatlantic scholar, I think it's important to bring the knowledge of traditionally underrepresented groups such as women and Indigenous peoples into our understanding and give more attention to their experiences throughout history," says Beck. "These kinds of opportunities and research supports will help change how we think about history and what we value about it."

She is currently working on a book related to this research that looks at the concept of 'firsting' by European and western scholars and how it influences our perception of history. 'Firsting' is a term that is used to describe the study of how European and western scholars documented their own history of the Americas, without or with very little voice from Indigenous and non-western people in particular.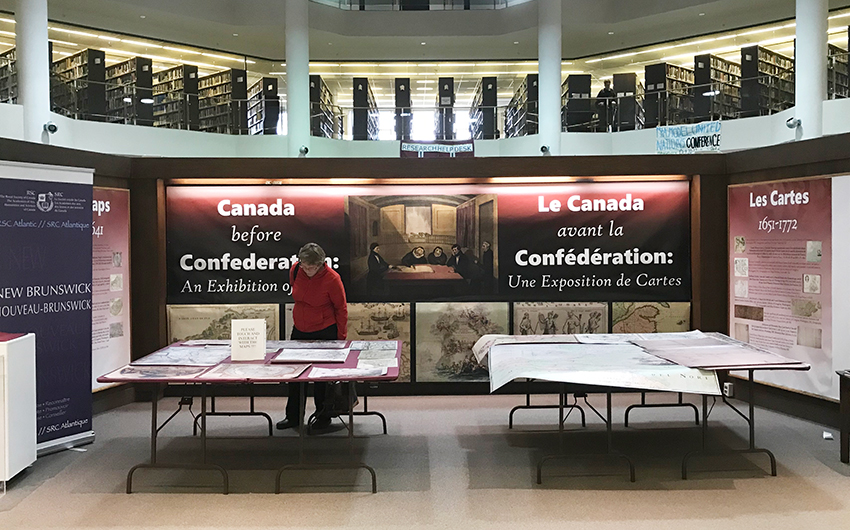 Beck, who has been at Mount Allison since 2008, is an associate professor in Hispanic studies and was also able to add curator to her resumé this year. She spent this past semester working on a number of research projects including the map exhibition, Canada before Confederation: Early Maps and Exploration.
"Canada before Confederation looks at early Canada and Indigenous knowledge and place names in conjunction with my current research," she explains. "It was amazing to bring some of this work to life and share with the wider community."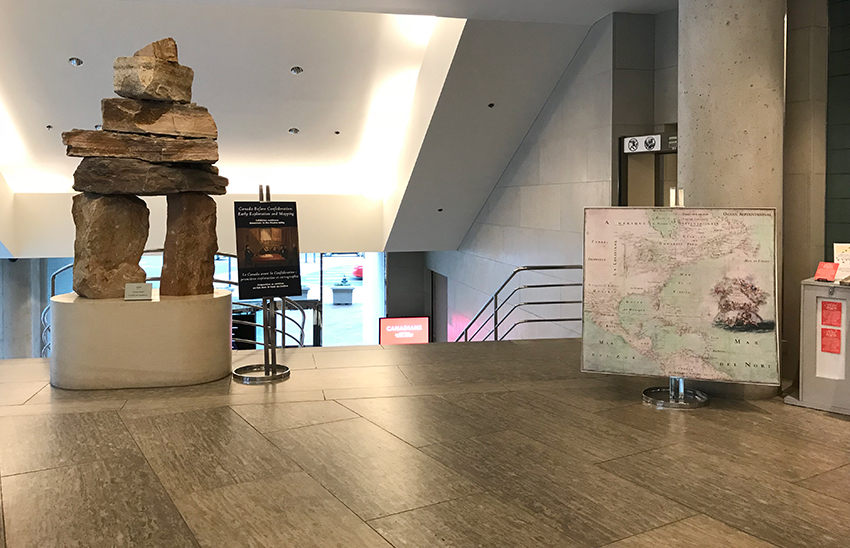 The exhibition was on display on campus, the Maritime Museum of the Atlantic in Halifax, NS, the University of Minnesota, and the Canadian Embassy in Washington, DC this fall. It is currently showing at Toronto's Fort York National Historic Site until April 2018.
As part of her research program, Beck is establishing the Centre for Early Modern Visual Culture at Mount Allison. With funding from the Canadian Foundation for Innovation, the new centre, housed in the R.P. Bell Library, will open this fall. It will serve as a physical and virtual resource for scholars, students, and the public.
Beck, with library staff members, is also developing a technology training program for students in humanities, with support from the New Brunswick Innovation Fund.
"This training is intended to give our humanities students better technology skills, making them more employable in a number of fields," she says. "It also helps with their current studies and research at Mount Allison and beyond."
Beck was named a Kislak Fellow for the study of history and cultures of the early Americas by the Library of Congress in Washington last September. She completed a fellowship at the University of Minnesota this fall, which saw her travelling across the continent for research endeavours and conferences.
"I didn't spend more than four days at home at a time last term, it's been an intense period for my research program," she says. "I'm looking forward to being on campus and being in the classroom again this semester."
Always striving to connect her classes with her research, Beck is currently working with colleagues Dr. Christina Ionescu (French Studies) and Dr. Renata Schellenberg (German Studies) to develop a new course at Mount Allison for 2018.
"The course will be a team-taught one that focuses on cultural studies and global engagement," she explains. "It's important for students to have this global perspective. It helps encourage new ways of seeing things and empathy for others."
---
Hear more from Beck about the map exhibition Canada before Confederation: Early Maps and Exploration: