Political newcomer John Main ('02) strives to make change in his northern hometown
Except for a few brief periods, one which included earning his degree in economics at Mount Allison, John Main ('02) has been a life-long resident of Arviat, NU, a community of approximately 3,000 in the southern part of Nunavut, along the Hudson Bay. It is about 200km north of Churchill, MB.
"I always hoped to come back to my home community," says Main. "It's a very close-knit and beautiful area, a really positive place to live."
Always an engaged community member, last fall Main decided to try for a new role — a political one. He is now a provincial Member of the Legislative Assembly (MLA) in Nunavut, representing the Hamlet of Arviat and nearby Whale Cove, a community of approximately 500.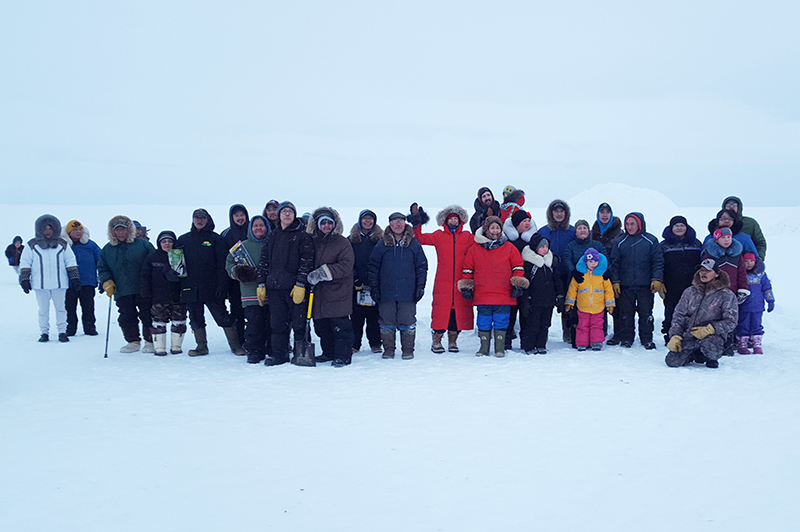 "From speaking with people in the community I see three key issues I should be working on: better health care, better employment opportunities, and linked to these, better education and training for our residents," he says. "We're doing more than we have been but there's a lot of room for improvement. It's exciting to try to address some of these challenges."
Main hopes to help residents get the education and training they need and also work to bring in professionals to join his community, particularly in the areas of health care and education.
"These issues are all connected — health, education, employment," he says. "We need our community members, particularly kids, to have access to healthy food and keep them in school, free from bullying and other harmful distractions. We need to have reasonable employment opportunities in our community to offer these services."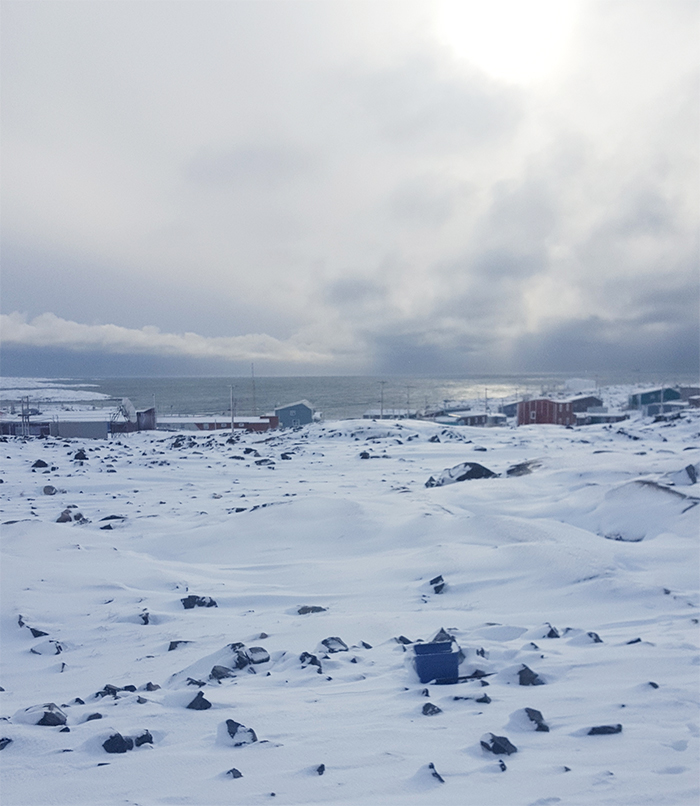 He acknowledges the North offers a different way of life, with small, close-knit communities and Inuit traditions, but also comes with its challenges, such as accessibility and food security.
"Arviat is a 'fly-in, fly-out' community, which can limit its accessibility certain times of the year. It is still very common for residents to travel in and out of the community for education, training, and other purposes," says Main. "The area also uses the sealift service, which delivers supplies by boat two times a year."
Prior to becoming an MLA, Main worked in economic development and as an independent consultant both in Arviat and Cambridge Bay, his wife Amanda lived and worked for about eight years. He also worked with CBC for three years in Nunavut's capital city, Iqaluit (population approx. 9,000).
Fluent in both English and Inuktitut, Main also volunteers with the local radio and film societies and helped establish a music festival in Arviat.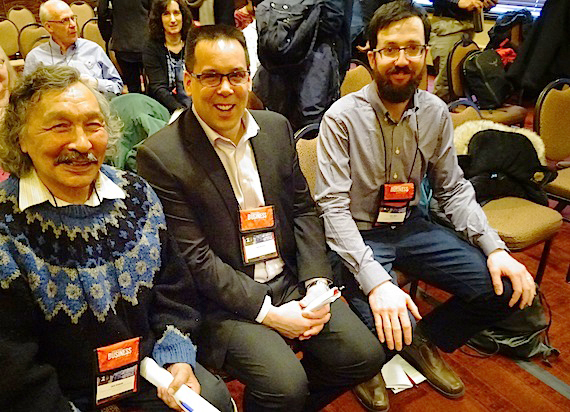 Main would like to see his hometown become a travel destination in Canada's North.
"We're above the treeline, which is an environment many in the South don't experience. I remember noticing the number of trees on campus when I arrived at Mount Allison," he chuckles. "We're also fortunate to have the polar bear and caribou migration in our region. I think there's real potential for the Arviat and Whale Cove communities to become travel destinations."
Main says his experience at Mount Allison helped prepare him for this community-focused role.
"Coming from a small, isolated community, I really appreciated the support and quality of education Mount A gave me. It was the right fit for me," he says.
A resident of Bennett House for two years, Main says he has many great memories from Mount Allison and looks forward to returning someday.
"With two young sons, our family is quite grounded in Arviat now, it's home," he says. "But I would love to visit Mount Allison someday. I have a lot of fun memories from my time there."
---
Photo captions:
1) John Main with fellow MLAs and staff members at the Nunavut Legislature
2) John and his family at a community event
3) Landscape of Arviat North-Whale Cove riding
4) John (right) at the Nunavut Mining Symposium in Iqaluit (photo courtesy of Nunatsiaq News)