1920s-1990s Class Notes Summer 2018
Find out what your classmates and friends are up to
1920s
MARGUERITE (HEISLER) ROBERTSON ('27) celebrated her 111th birthday on May 13, 2018. She is currently the third oldest person in Canada, 33rd all time, and the oldest living Mount Allison graduate on record. Allisonians from around the globe sent Marguerite birthday wishes through the Alumni Engagement Office's social media channels this spring.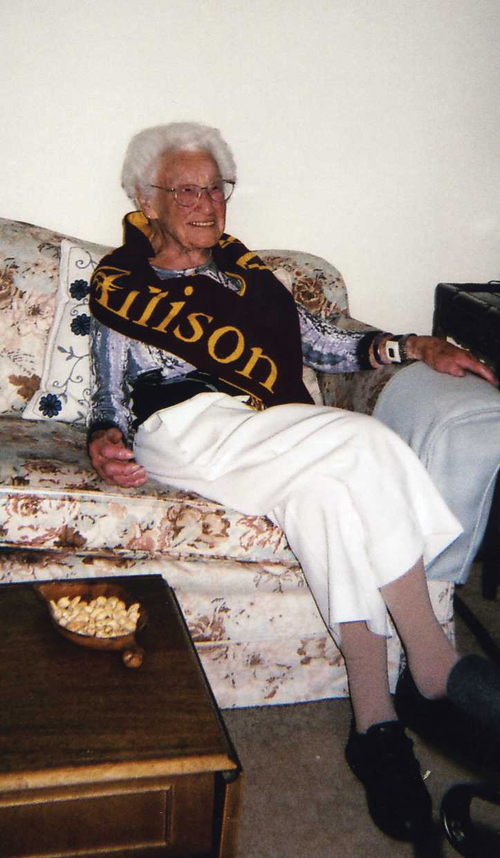 ---
1960s
JOHN MACLAUCHLAN GRAY ('68) writes, "Despite my absence from the '68 Reunion, (frankly, I couldn't face the Vancouver-Sackville travel time) I received daily reports from JUDITH TOMPKINS ('68) and would dearly love to hear from any of my classmates at jmgray@shaw.ca
---
1970s
JANET LUGAR MILLER ('78) attended her 40th Reunion with CHRIS ROZON REID ('78). Janet's daughter BRI MILLER ('13) works with Halifax Y for Immigrants and Newcomers. Janet's son ZACK MILLER ('10) works with an animation film company in Toronto. Janet's mother, Maisie Goat Lugar, age 90, WW2 child evacuee, lived with the Mel Goodwin family of Mel's fame during the war years. She will be attending her high school class reunion in Sackville, NB this summer. Janet recently visited GLADYS DECKER SCHOFIELD ('78) in NL with DONNA NELSON HOLT ('79). Janet and GAYLE HARVEY ('77, '79) have enjoyed a few concerts in Halifax.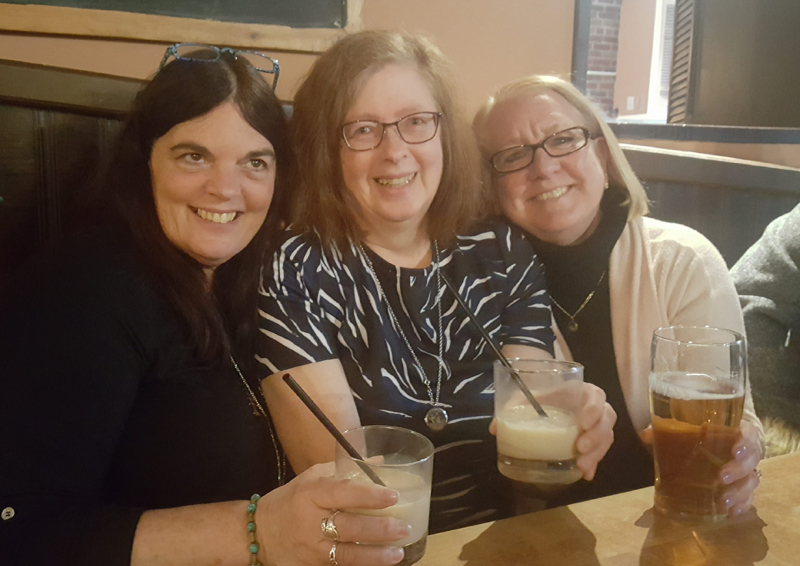 L-R: Janet Lugar Miller ('78), Donna Nelson Holt ('79), Chris Rozon Reid ('78)
---
1980s
JOE CLEMENTS ('80) and ANNA-MAE (KINCAID) CLEMENTS ('83) recently visited JOHN CLEMENTS ('13) at work in Menlo Park, California. John has been on contract at Facebook's main campus since graduating with a master's degree in mathematics from Brock University in 2016.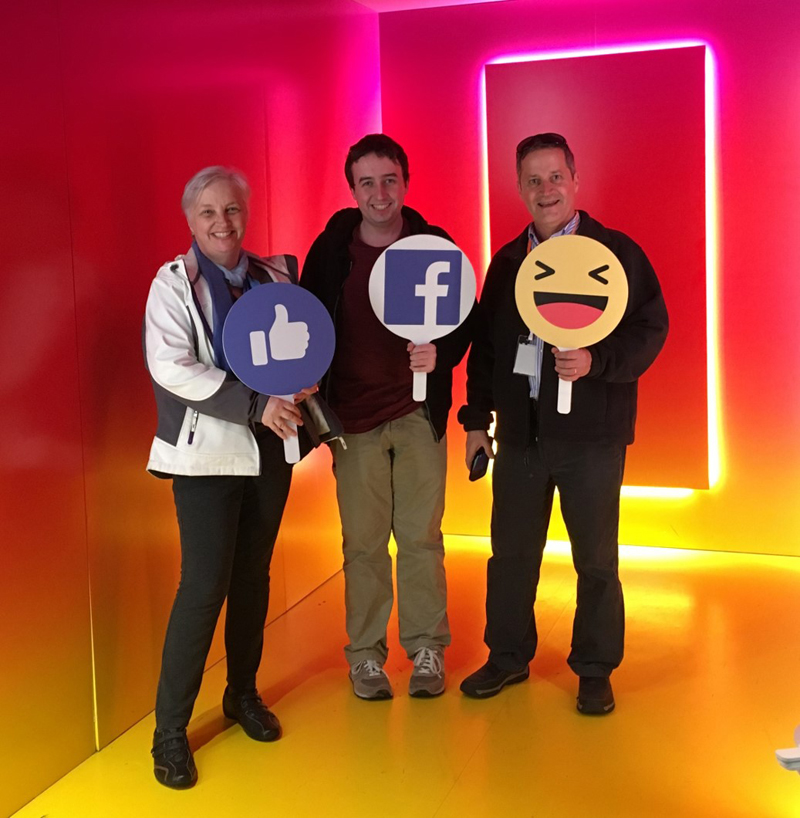 The Durham Philharmonic Choir (Whitby/Oshawa, ON) under founding conductor ROBERT PHILLIPS ('82), is celebrating its 25th anniversary season with three performances with orchestra including music by Karl Jenkins (Gloria), John Rutter (Requiem), Randol Bass, David Willcocks, and many others. The season concludes with a Celtic Celebration concert featuring Irish, Scottish, and Maritime music; songs by Allistair MacGillivary, arrangements by LYDIA ADAMS ('75, '76, LLD '03), Stuart Calvert, Leon Dubinsky, and others; and the premiere of a newly commissioned work by Grammy Award-winning and Halifax-based composer Paul Halley.
Congratulations to CINDY (WHITE) SMITH ('83) who recently received the honour of becoming the Prince George Citizen of the Year. She also received the Governor General's Sovereign's Medal for Volunteers for her service in the community and for recruiting young people into volunteering.
ANNA DOERING ('86) splits her time between non-profit consulting and being the managing director of the Society to Preserve the Millvale Murals of Maxo Vanka. She highly recommends Pittsburgh as a destination and hopes visiting Mounties will make a stop at the murals.
---
1990s
ANGELA BOYLE ('93) was honoured and recognized as one of the top 200 realtors across the country. She also received the prestigious Chairman's Club award as top one per cent of Royal LePage Realtors in Canada.