A tribute to Mary (West) Pratt ('57)
Members of the Class of 1957 remember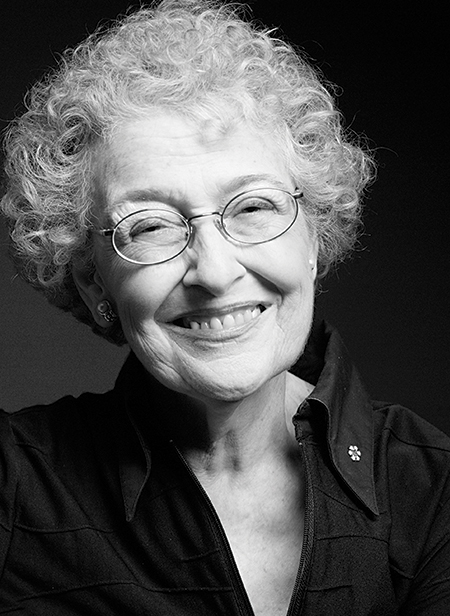 Mary (West) Pratt entered MtA in the fall of 1953 to study Fine Arts. She was soon elected vice-president of our class and remained so until she left the campus at the end of 1955/56 class term.
At that time, Mary took a hiatus from her studies at MtA in order to marry Christopher Pratt, who was leaving to study art in Glasgow. They began their family there and returned to their studies at MtA a few years later. However, they were bonded with our class and both remained staunch supporters of the Class of 1957 and of MtA.
A prominent memory of her days at MtA was her co-leadership in the decorations for the Junior Prom in 1956. Mary had just begun to date Christopher. Their grand mural paintings of the landscape and ramparts of a Scottish castle was probably their first artistic collaboration.
Throughout Mary's life, she was involved in many Boards, including Canada Council, and notably she served on the MtA Board of Regents from 1983-91. Among many honours was her appointment to the Royal Canadian Academy of Art in 2013. Of nine honorary degrees awarded to Mary, one was the Doctorate of Fine Arts from MtA in 1992. Mary was also most proud of her appointment as Companion of the Order of Canada in 1996.
Mary had been especially involved with our class since 2002. At that time, the Mary (West) Pratt and Christopher Pratt Visiting Artist Program was launched. As a class, we had been invited to create and support a Class Project. After much consideration and dialogue, and with their blessing, the Class of '57 Class Project (summarily defined as 'The Pratt Lectures') was created, funded, and launched.
It was Mary who gave the inaugural Pratt Lecture in 2003 —donating her fee back to the project. Mary shared her passionate enthusiasm for art and Mount Allison by offering a colourful and engaging glimpse of herself. She painted a word picture not only of her life as an artist but her growing up and her time as a university student.
For our 50th reunion in 2007, Mary had the 1957 Junior Prom dance card recreated and printed, with its MacLeod tartan yellow and gold colours, for every class member attending.
While travel in recent years had been most difficult and of late impossible, many of her classmates enjoyed animated telephone conversations with her. Her wit, her wisdom; her conversation — almost as colourful as her painting — made any exchange a delight, even though she suffered untold pain and physical setbacks. She clearly felt warmly of her connections with MtA.
It has been a privilege for us to know Mary as a girl … who never really left us. We won't see her kind again, but are the richer for knowing her, not only as an artist, but as a friend and classmate.
Deepest condolences to the Pratt family on behalf of the Class of 1957.
Photo captions: 1) Jelly Shelf, 1999  2) Mary Pratt ('57, LLD '92), photo by Ned Pratt.
---
Editor's note: Mary (West) Pratt passed away on August 14, 2018. Thank you to Bud and Dawn for sharing their memories of Mary. While many are familiar with her iconic work, it is truly a privilege to learn about the 'girl' at Mount Allison.
[image gallery to be inserted]