Music student Branden Olsen ('17) is first dean of arts intern at Mount Allison
Fourth-year Music student (voice/piano) Branden Olsen began playing the piano at the age of four and was involved in musicals and band in high school. He was focused on advanced placement classes, science, and eventually becoming a doctor, but his music teacher convinced him to give music a shot.
"I decided if I auditioned and got in, I would go and study music," he says. "And I got into both the Mount Allison and University of Toronto Music programs."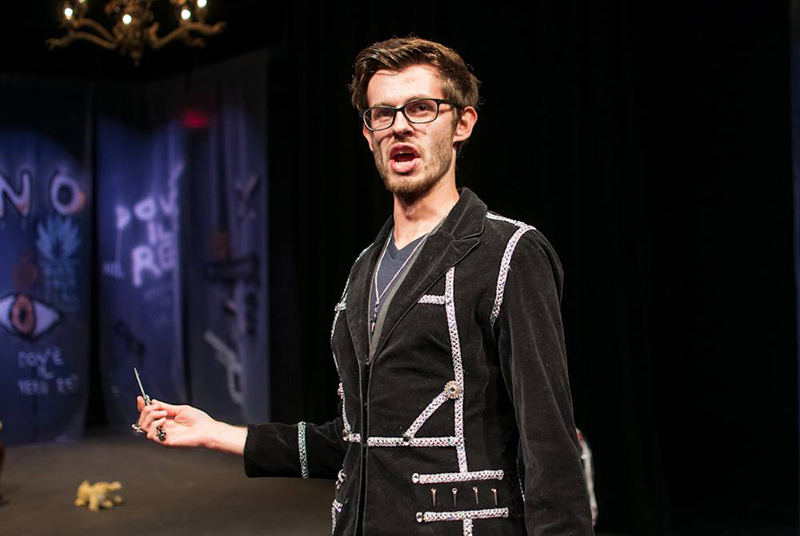 Olsen says the ability to create close relationships with professors was the main reason he chose Mount Allison.
"I am grateful to have made such great connections with professors who have provided me with opportunities I don't think I would have had anywhere else," he says.
Olsen hopes to one day return to university life as an educator and eventually as an administrator. He is gaining valuable insight into the world of academic administration as the first dean of arts intern, working with 3M National Teaching Fellow and Dean of Arts Dr. Elizabeth Wells.
Through his position as dean of arts intern, he is building a social media presence and organizing events in the University and wider community, including a writing workshop for first and second-year students and an Arts Research Day. He would also like to facilitate more interdisciplinary events and projects between the Arts departments.
He says one of the biggest lessons he has learned from this position so far is leadership.
"I have honed in on specific leadership skills like holding meetings and also just critical situational awareness," he says.
In addition to this, Olsen is the chair of the newly-formed Dean's Council, which brings together student representatives from each department to provide feedback to the dean of arts.
He is also heavily involved in the community. He is a board member for the Sackville Early Music Festival, President of the Mount Allison Music Student Society, choir director for St. Andrew's Presbyterian Church, and teaches voice and piano to high school students. He performed in the Halifax Summer Opera Festival this past summer.
Olsen plans on pursuing a master's in voice performance after graduation, then going on to a PhD in either voice or music education on his path to becoming a university administrator.