Creating a human connection
Dr. Laurel Young ('90) follows passion for performance into a career in music therapy and academia
Just before coming to Mount Allison, Music alumna Laurel Young worked in the activity department at a nursing home in Cape Breton playing piano and singing for the residents. She continued this work during her summers in Sackville at the Drew Nursing Home. It was through those experiences that she discovered the concept that music could be used as therapy.
"Therapy is a kind of performance, but who you are doing it for and why are key considerations," she says.
Young began taking piano lessons at the age of five, took Royal Conservatory training, and always participated in school bands, choirs, and shows. At 16 she decided she wanted to pursue classical music as a career.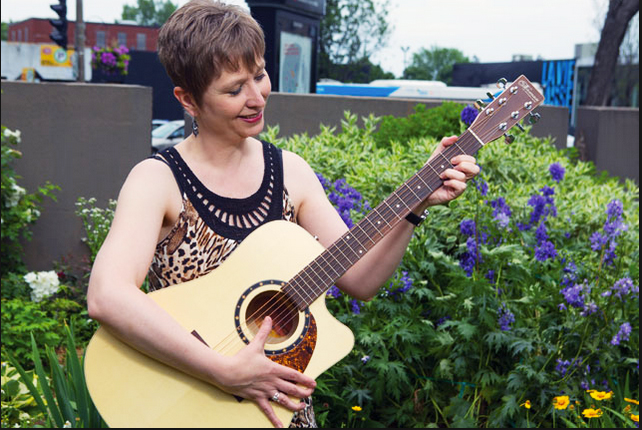 "Music has always been an incredibly big part of my identity," she says.
Young began her university music education at Mount Allison and says it was the perfect place for her.
"It offered cultural and musical experiences that I wasn't necessarily exposed to in Cape Breton, but in a safe environment that felt a lot like home," she says.
She completed a second Bachelor's degree at Wilfrid Laurier University in music therapy and was in the first class to receive a master's degree in music therapy from the same institution in 2003. It was there she met fellow Mount Allison Music graduate Adrienne Pringle ('97), with whom she still collaborates.
By that time, Young had worked as a professional music therapist for eight years.
"I offered music experiences to support people on their life journey, to discover their potential, to cope with pain and loss. I had to learn the cultural and personal roles that music played in their lives," she says. "There is a constant evolving artistic component that one must commit to in order to be an effective clinician."
Young caught the teaching bug at Wilfrid Laurier and knew she eventually wanted to be able to teach her craft.
She completed her PhD at Temple University and is now an associate professor of music therapy in the Department of Creative Arts Therapies at Concordia University in Montreal. Young's current research interests are focused on understanding optimal uses of music and music therapy for people with dementia. She is also looking at the benefits of singing in various support group contexts, including those for people with cancer, autistic adults, and end of life care and bereavement.
With more than 22 years of clinical experience, Young says the most fulfilling part of her job is the human connection.
"There are profound moments of connection made through music where you can witness authentic humanity and moments of transformation in people's lives," she says. "When things might seem hopeless, music therapy can offer something."
With a busy teaching and research career, Young admits that it is not always easy to nurture her own identity as a music performer. She hopes to return to her passion for piano and performance on her sabbatical this July.
Now teaching the next generation of music therapists, she believes this work is more valuable than ever.
"I feel that what we are doing is very important, especially at a time when humanity is truly struggling to make meaning of our world," she says.