Alumni, students, community members celebrate Homecoming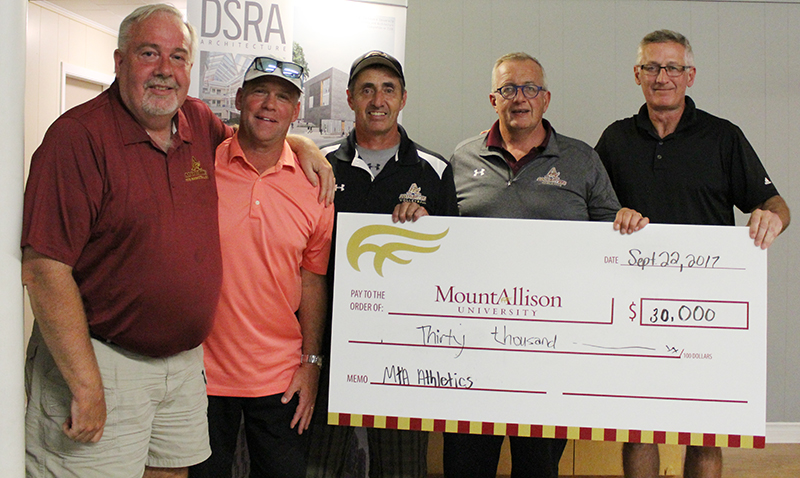 Although the Football Mounties' loss to the St. Mary's Huskies at the last minute was a heartbreaker, Homecoming Weekend did not disappoint for Allisonians. Alumni, students, and community members of all ages came out to celebrate over the weekend.
The Homecoming Golf Classic, held at the Amherst Golf Club, was the largest to date and raised $30,000 for University athletics.
Many members of the 1997 AUS championship football team and coaches returned to campus for a special tailgate event. There was also a popular #MountiePride warm-up event for community members.
Photo captions
Top photo: Members of the 1997 AUS championship football team and coaches
Middle photo: MtA Homecoming Golf Classic organizers present a cheque for $30,000 for Mount Allison Athletics
Bottom photo: Members of the Class of 2018