Profiling one of Mount Allison's chapters overseas
Mount Allison maintains regional alumni chapters around the world, keeping alumni connected to the University and to each other. Wherever you live, explore our alumni chapters to meet with alumni in your local area and attend Mount Allison Alumni events. Find a chapter near you!
The U.K. chapter, which includes Allisonians from Great Britain, England, Scotland, Northern Ireland, Ireland, Wales, Jersey, Guernsey, France, Germany, Holland/Netherlands, and Belgium, has 185 active alumni and friends.
Popular events include the annual U.K. Alumni Luncheon, held in February, where alumni gather in London to share updates. In 2015, they were joined by Dr. Sandy MacIver ('74), director of Mount Allison's Ron Joyce Centre for Business Studies and the University's 34th Rhodes Scholar. Recent Rhodes Scholars Bernard Soubry ('13) and Kylie de Chastelain ('12) also shared their experiences at Oxford at the event.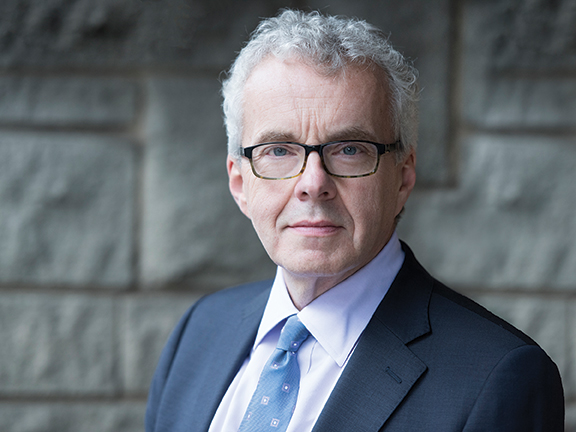 Long-time volunteer Eric Brown ('77) says the U.K. chapter is a community with various degrees and a broad spectrum of ages. But all share the experience of attending Mount Allison.
"My involvement with the U.K. Alumni Chapter started 20 years ago. I became involved because I thought there was value in building and maintaining a Mount A community here in the U.K. that would provide a way to keep a connection with the University and with our time there," he says.
Thanks in part to volunteers like Brown, other chapter events have grown in recent years including the London Canadian Expat Group's Canada Day Cruze as well as the Pan-Canadian Alumni Reception.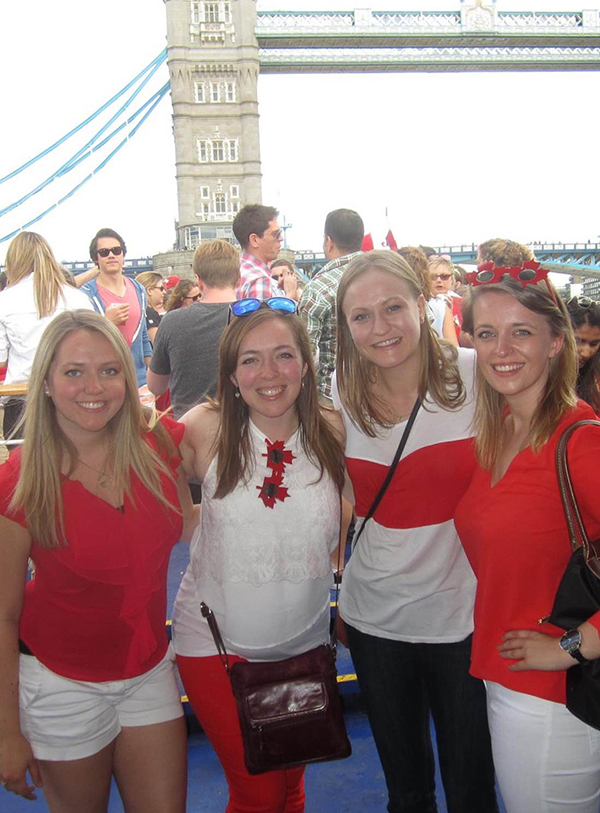 Katharina (Kat) Stobbs ('13), a second-generation Allisonian, came to Mount Allison from the U.K. and returned there following graduation. She works as the international alumni officer at Brunel University in London. She says getting involved in her alma mater overseas was a natural shift.
"I was involved in so much during my four years at Mount A that I couldn't imagine not getting involved with the alumni chapter in the U.K. It's been so wonderful to meet Allisonians from different generations at the annual gathering, and to catch up with friends who have moved to the U.K. since graduation," she says. "Being able to attend the reunions with my mum, also a Mount A grad, is a pretty cool thing too."
Next year will be the 20th annual U.K. Alumni Luncheon. Watch for more details and be sure to join this special event.
Want to get involved? Visit the U.K. Chapter page or find them on Facebook: facebook.com/mtaukalum
Interested in volunteering with your alma mater or starting an Alumni Chapter in your area? Contact Mona in the Alumni Office – meestabr@mta.ca