Psychology professors team up to edit book project on teaching methods at Mount Allison



Mount Allison psychology professors Dr. Louise Wasylkiw and Dr. Jennifer Tomes have a strong commitment to teaching excellence and the scholarship of teaching and learning in higher education. The pair brought this shared passion to a book project, Mount A Teaches, which showcases the pedagogical methods and philosophies of faculty members across all disciplines at Mount Allison.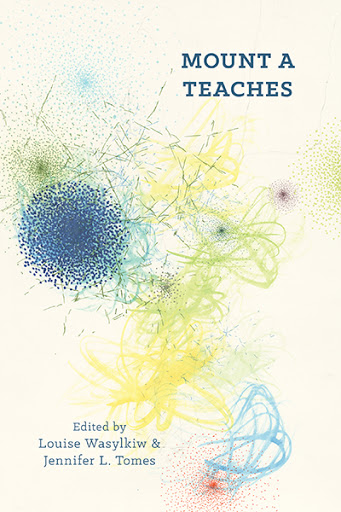 "When the idea for this book first arose it seemed like an impossible one," says Wasylkiw. "How can one capture the depth and breadth of the high quality of teaching we experience at Mount Allison University?"
As a primarily undergraduate university with a little over 2,300 full-time students, it should not be surprising to discover that Mount Allison's faculty values teaching.
"In wanting to showcase the excellence in teaching at Mount A, we were challenged to create a product that would be informative, representative of the dedication to our students, and that would also capture the diversity of approaches exhibited on our campus," says Tomes.
English professor Dr. Robert Lapp wrote in his foreward, "To read these essays, then, is to discover examples of the many ways our colleagues are applying these latest findings in the scholarship of teaching and learning in the classrooms 'next door.' To borrow the editors' headings, they offer us practical insights into our ongoing 'considerations for course conceptualization,' our search for 'targeted techniques,' and our efforts to go 'beyond assessment.'"
Wasylkiw and Tomes say, as editors, they made every effort to keep the original voices of the authors.
"Each contribution is a standalone piece of work that speaks to the authors' commitment towards sound pedagogy," says Tomes.
Lapp's foreward continues, "I go about the pleasant task of updating my own teaching practices with the ideal of student-centered learning in mind. This task is never-ending, of course, because each new iteration of a course — even the most tried-and-true introductory survey — brings together a fresh set of complex individuals at a new moment in time. To teach, then, is to learn, and our learning is never complete because teaching is an art with endless variations."
Wasylkiw and Tomes recently presented: "Mount A Teaches: Teaching innovations that target the evolving role of university students" at the Dalhousie Conference on University Teaching and Learning with a panel of four speakers: Dr. Fabrizio Antonelli (Sociology), Dr. Amanda Cockshutt (Chemistry & Biochemistry), Dr. James Devine (Politics & International Relations), and Dr. Geoff Cruttwell (Math & Computer Science).