Honouring a mining pioneer
Family of Mervyn Arthur Upham ('39) creates environmental science scholarship in his name
Mervyn Arthur Upham was a Mount Allison success story. Born in Nova Scotia, Upham received his Bachelor of Science degree in 1939 — just as the world was heading into another world war.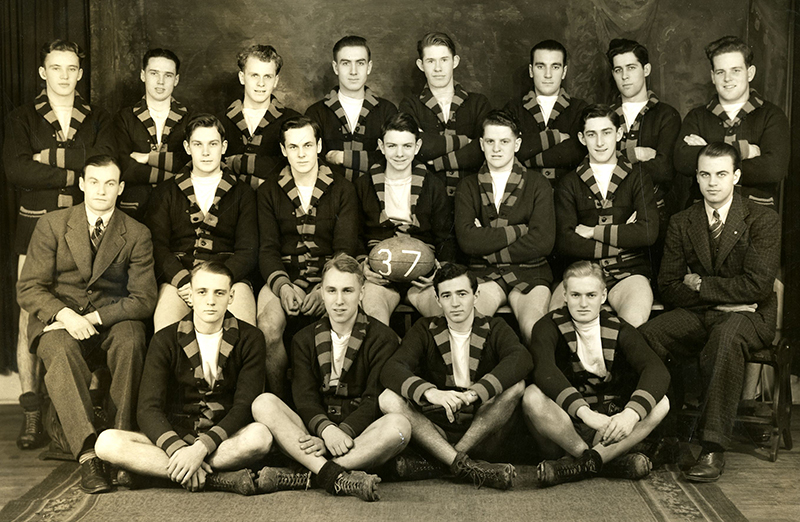 Upham was deeply involved in student life at Mount A — serving as vice-president of the Engineering Society, and playing both rugby and football. He was a member of the 1938 varsity football team, which won the Intercollegiate Championship after an undefeated season where they allowed just six points against them all year. Upham was described as "a fireball on the football field — indestructible."
Upham maintained his ties with Mount Allison throughout his life, serving on the Board of Regents from 1983 to 1990. When his family recently decided to establish a scholarship in his name, they chose to do so at Mount Allison, creating the Mervyn Arthur Upham ('39) Scholarship Fund. Upham believed in getting an education in an area of study for which you are passionate and using that knowledge to make the world a better place.
After Upham graduated from Mount Allison, he continued his studies at Queen's University, earning a mining engineering degree in 1941, before joining the Royal Canadian Engineers. He served for four years in North Africa and Europe and was made a Member of the Order of the British Empire (MBE) and a Knight of the Order of Orange-Nassau (Dutch).
When he returned home from the front, he poured his passion for science and engineering into the mining industry.
"Always a true scientist imbued with curiosity and imagination, this explorer and pioneer has developed new mines in Canada and abroad during the past 30 years," reads, in part, his citation for the honorary Doctor of Laws degree Mount Allison conferred upon him in 1979. "He is highly respected for his capacity for leadership and because he has demonstrated, on many occasions, his commitment to the imaginative and responsible development of our country's resources."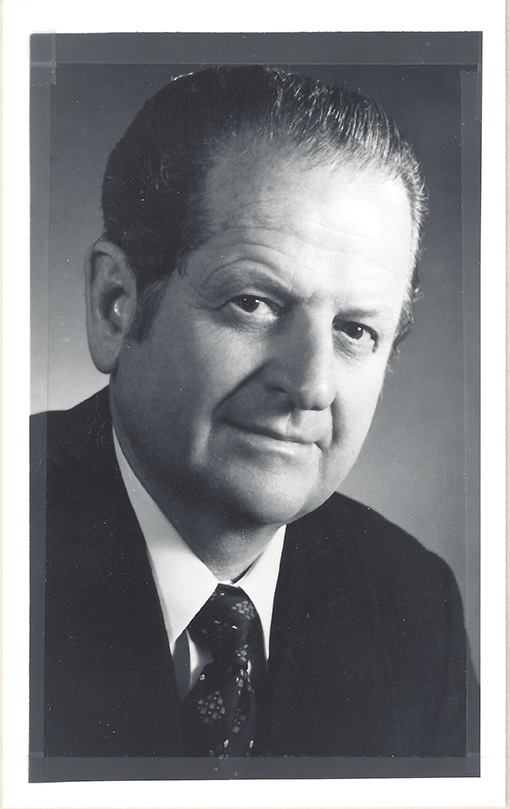 Upham was a mining pioneer — he was key in developing 22 mines in Canada and more internationally. In particular, he was manager of the first uranium mine in Elliott Lake, ON in the 1950s; was the first to figure out how to extract Saskatchewan's massive potash deposits, developing the first potash mine there in the 1960s; and worked on the development of the first major gold mine in Nevada's Carlin area. He also was involved in the startup of the Granduc Mine in British Columbia, which involved building an 18.7-kilometre tunnel under three mountains and three glaciers to reach the deposit — at the time the longest tunnel in the world ever constructed from a single point of entry. He served as President of the Mining Association of Canada and was inducted into the Canadian Mining Hall of Fame in 1993.
Although his many job titles pegged him as a distinguished mining executive, at heart Upham, who died in 1999, was a creative innovator who relished a scientific challenge.
So it seemed fitting for the Mervyn Arthur Upham scholarships to support the sciences. In particular, they are designated for upper-year students enrolled in environmental science.
"Environmental science is a growing and increasingly relevant area of study," says Dr. Amanda Cockshutt, dean of science. "Scholarships like this are welcome support for our upper year students, as they free students to focus on their research and coursework."
The first of the Mervyn Arthur Upham scholarships will be awarded in the fall of 2016.