Lorraine Saab-Lucas ('72) honours parents' love of education, practice of giving back
Lorraine Saab-Lucas received a priceless inheritance from her parents.
"Education was, in my parents' mind, your ticket, if used properly, to a good life," she says. "If you were well- educated you could get the good jobs, enter the professions, be comfortable. And then, if you attained that, it was your responsibility to give back."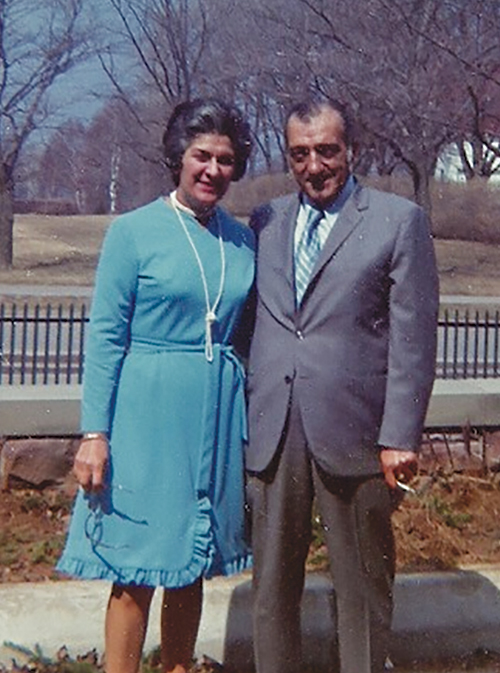 Saab-Lucas says her parents were eager for her to attend university.
"My parents were both the children of immigrants and they worked extremely hard to educate their kids," she says. "And they were very proud of me. The day they drove me to Mount A, there was a welcome tea at Trueman House and I saw the look in their eyes when they looked around and said, 'This is the start of your good future.'"
Get a good education and give back have remained rules to live by for Saab-Lucas, who recently set up a bursary in her parents' honour at Mount Allison.
"What appealed to me about a bursary was that it could go to someone who really needed the money, who needed assistance to make it a little easier, a little less stressful," she says. "My parents would have wanted that — to see money go to someone that needed it."
And then there was the memory of a classmate that has stuck with her.
"I remember when I was at Mount A, there was a girl and I barely ever saw her smile," Saab-Lucas says. "She worked two jobs to put herself through school plus did very well as a student. I can remember seeing her in the cafeteria clearing trays and working and I felt guilty because my education was financed by my parents. I thought, there was someone who needed every penny. I never forgot her and there are many like her. They need a boost."
The Philip and Annie Wakim Saab Bursary has been set up so that students can begin benefitting from it immediately. Saab-Lucas will contribute to the bursary fund each year for five years, with a portion of the funds going into an endowment and part being distributed immediately.
"I leapt on that. The sooner they can be helped, the better," she says. "And it makes it more real for me too. It warms my heart when I think of this. My hope is to keep growing the endowment over time."
The endowed fund will ensure that the Philip and Annie Wakim Saab Bursary continues to support students in perpetuity.
"I loved Mount A, so for me, as many kids that can go there and graduate and experience the good life I experienced, the better," Saab-Lucas says. "The University was good to me and in my own little way I want to be good back because they rely on it."
Photo caption: Philip and Annie Wakim Saab