Valedictorian of Class of 1894 bequeaths love of learning to generations of descendants
Editor's Note: We're pleased to introduce a new feature in the Record — Allisonian Archives, profiling historical Allisonians in partnership with the University Archives.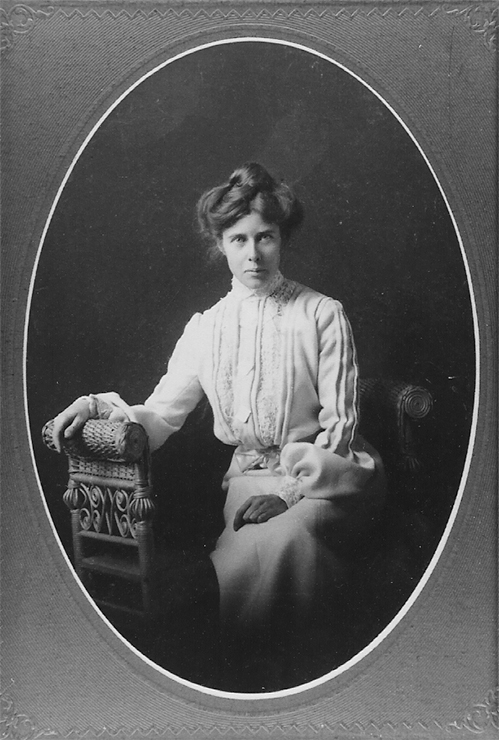 Harriott Scammell Olive dreamed of being the next great novelist.
It was not to be. After graduating from Mount Allison as the valedictorian of the Class of 1894 — only the second woman ever to graduate top of the class — Olive, who grew up in Saint John, NB, completed her Master's degree at Mount A before taking a second Bachelor of Arts degree at Radcliffe College in Boston.
She began her literary career at Mount Allison as the first female editor at the Argosy, then went on to work for Poet Lore in Boston — now the oldest poetry journal in the U.S. She moved to Washington State and also worked as a newspaper columnist, but gave it up when she married Charles Clarence Ward in 1903 at age 30. Her letters occasionally express regret over her lost career.
In a letter to her daughter Elizabeth in 1950 at age 77 she writes, "I wish I had stuck to my guns and pursued the writing career, which I felt would be successful, and which I gave up to be a conservative hausfrau for your father."
But more often her letters express her deep love for her husband and children.
In at letter to her classmate Raymond Clare Archibald she says her daughter Olive suggests she tell him she "published four children" in response to his request for a list of her accomplishments.
"That is really the height of my achievement," she says. "These are my jewels."
Harriott Olive's granddaughter, Carolyn Fix Blount, recalls her grandparents' strong connection.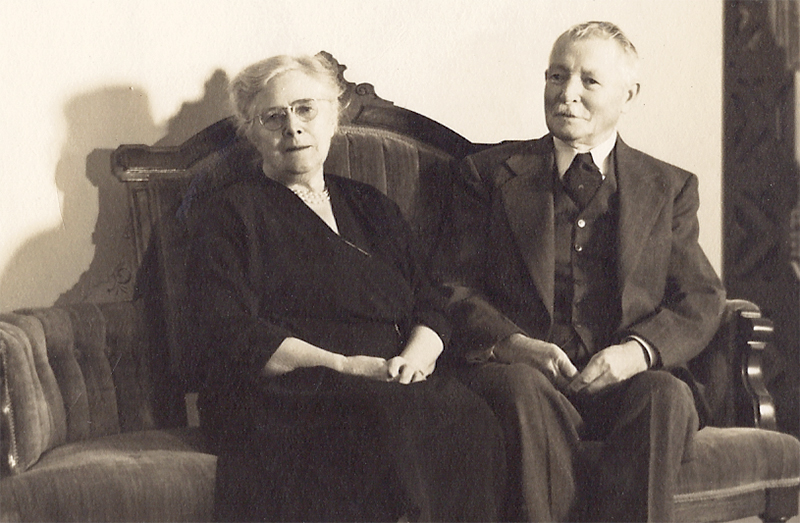 "They were very dear to one another," says Blount, who lives in Seattle. "They were so affectionate to one another. Gracious isn't a word that is used a lot these days, but they were among the world's most gracious people. (My grandfather) always raved about having married the right woman."
In any other family, Olive would have been a pioneer. She graduated from Mount Allison at a time when many children got little more than an elementary school education and few women went on to university.
But Olive was the third generation of women in her family to pursue higher education and she, in turn, passed that thirst for learning to her children and grandchildren.
"The message we all got was that we had to get a college degree," says Blount, who has her doctorate from Seattle University.
Seven generations of women in the family now have college degrees.
"She certainly encouraged my education," Blount says. "I looked up to her. One of the dearest things she wrote to me was, 'Acquire all the knowledge you can in all the ways you can and be happy and make others happy, loving them.' That was wonderful advice from one's grandmother."
Olive's passion for education extended beyond her immediate family. She started a library in her home before the town had one and donated copies of rare books from her own collection to Washington State College.
Thanks to donations from Blount and Archibald, the Mount Allison Archives has an extensive collection of Olive's letters, some composed during her time at Mount Allison and detailing student life during the 1890s, others written later offering glimpses of her life after Mount A.
Her letters continue to be read and cherished by her great-great-grandchildren.
Harriott Scammell Olive Ward died in 1966 at age 93.
---
Excerpts from Harriott S. Olive's letters
Jan. 19, 1980
There are 100 girls here now: isn't that a crowd?... The new rooms here are all lovely. I do wish I had taken one of those on the fourth flat. They have been papered and painted, and new carpet just down and are too lovely. The conservatory rooms are very nice, but so far away from the dining room and the girls have to carry their water such a distance for there is none out there.
Dec. 7, 1890
But seriously, Sackville is awfully hard on clothes. All the girls speak of it. They just go.
Feb. 7, 1890
So you can't reconcile your idea of a "sedate Hal" out coasting! Well, the truth is I am not at all sedate here. I am really wild. There was not any chance for you to judge when I was home, but really, Mother, I am not a bit the same here that I was at home. I have to lecture myself very seriously to keep from getting flippant. It is so easy to be flippant here.
Nov. 23, 1890
I want for your sake, Papa, to do well in these exams, but you must not be too disappointed if I do not lead. I intent to in Latin, if Dr. Smith will let me, and I shall do very well in English, but I do not expect to do much in the others. Of course I shall pass, and I am pretty sure of being in the first division. I say if Dr. Smith lets me. You know he is guess. He does not go by marks at all, but does just as he likes… He does not approve of a girl leading in classics, so my paper will need to be awfully far ahead of the next ones before he will let me take first place. Still, Dr. Smith likes me so much it may make a difference.
Jan. 29, 1891
If you just knew how hard I have to work, Papa — I just dig right along from eight in the morning until eleven at night, with just time between for my meals and a little fresh air…
I wish I knew what I was going to do when I get through college. I do think it is awful not to have more definite aims and purposes, but really, I can't find a girl that does know what she is going to do, and very few of the boys do — except of course the theologies, those models of propriety and good judgment.
July 28, 1923 (letter to classmate Raymond Archibald)
I do hope to see you before long. Your letters are such a joy and bring back the happy past and old friends so vividly.
May 15, 1940 (letter to classmate Raymond Archibald)
…it has come to be that I who dreamed of writing the great American novel or book of important essays can with difficulty bring myself to write the simplest letter…
May 15, 1942 (letter to classmate Raymond Archibald)
I am so rebellious about growing old. May you keep your young mind and heart for many years.