Belinda Code
Part-Time Associate Professor Emerita — Oboe
---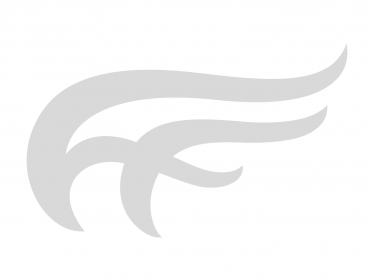 Oboe instructor Belinda Code holds the Bachelor of Music in Performance from Bowling Green State University and the Master of music in Performance from Western Illinois University. She has performed as an oboe soloist and in orchestral, opera orchestra, pit orchestras for musicals, and chamber music settings since 1970 in Ontario, the Midwestern United States, and throughout Atlantic Canada. She held the Principal Oboe position in Symphony New Brunswick from 1989 through 2014, and has held that position with the Prince Edward Island Symphony Orchestra since 1982.
Large ensemble performances have included the Toledo Symphony Orchestra (English horn) and the Bolshoi Ballet Orchestra in Wolfville, Nova Scotia (principal oboe). She has played principal oboe in the Moncton Chamber Orchestra and in the University of Moncton Opera Workshop, Opera New Brunswick, the Findlay, Ohio, Opera Company, and the Ohio Northern University Opera Company. She currently holds the principal oboe position in Musica Viva and in the Prince Edward Island Symphony Orchestra.
Belinda has been featured as a concerto artist, performing the Mozart Oboe Concerto with the PEI Symphony and Moncton Chamber Orchestra, and has done works by Copland (English horn), Haydn, Mozart, Cimarosa, Jacob, Code (premiere performance) (English horn), Telemann and J.S. Bach (oboe d'amore) with Symphony New Brunswick and the PEI Symphony. She has played solo and chamber music locally and nationally, and can be heard in live CBC broadcasts. Some chamber ensembles include the Fall Winds, the Tintamarre Chamber Ensemble, and the Fundy Chamber Players. She is currently the oboist with the Beausejour Chamber Ensemble, which has performed at Classics by the Bay in Parrsboro, Nova Scotia, in June of 2012, 2013, and 2014.
Her teachers have included Cleon Chase (Ohio), Roy Lawrence (Illinois), Harvey McGuire (Cleveland Orchestra- English horn), Louis Rosenblatt (Philadelphia Orchestra- English horn), James Ostriniek (Baltimore), Mark Ostoich (Cincinnati Conservatory; clinic setting-), Ray Still (Chicago; master class), and John Mack (at his Oboe Camp). Teaching positions besides Mount Allison have included Manitou-Wabing Camp of Fine Arts, Interprovincial Music Camp, Corner Brook (Newfoundland) Summer Music Camp, and as oboe coach for the New Brunswick Youth Orchestra.
Belinda has taught many successful students who hold, or have held, positions in numerous public school programs, the Atlantic Symphony, the Barcelona Opera Orchestra, the Charlottetown Festival Orchestra (on call oboe), Symphony Nova Scotia (on call oboe), and the prestigious United States High School Honor Band in New York City. One former student owns a very successful double reed company that services all of North America.
Interested applicants should note that Mount Allison owns its own English horn and oboe d'amore, and students are encouraged to work with these instruments.